Term 1, Week 8 Newsletter - Monday 21 March 2022
Principal's Report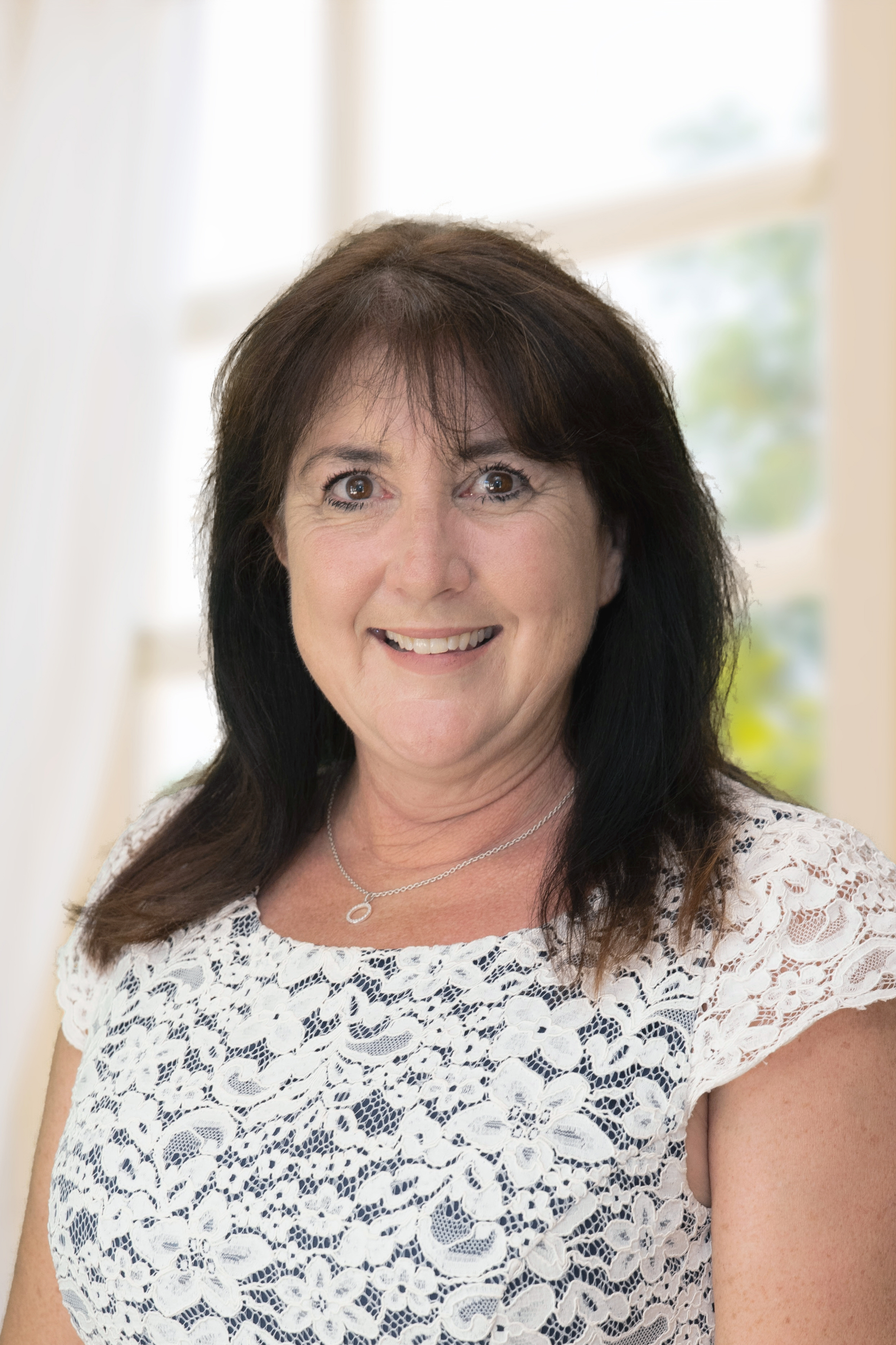 Dear Parents
The Spirit of Community - Catholic Schools Week 2022 commenced with our first whole school assembly for the year. It was an assembly of many firsts: the first whole school assembly for 2022, the first time I have been involved in my new school community assembly, the first Kindergarten Assembly in their school life, the first time our new school flags were unfurled.
We are truly blessed at St Raph's to experience the spirit of community every day. In particular being in a K-12 school provides us with a consistent educational journey experienced with fantastic teachers and friends. Being new to this community, I understand the value that St Raph's has, and has had as an important and vital educational journey in the lives of many, both past and present. So the spirit of this community is strong!
Year 7 enjoyed a great time together at the Year 7 Camp last week. The days were jam packed with exciting activities to challenge students and build strong bonds with peers. Students made great memories, among the highlights being the canoeing and archery. I am sure students had a long sleep in on Saturday, as the students exited the bus both excited and tired.
COVID continues to provide challenges to students, families and staffing. Thank you for patience as we navigate the COVID journey together. If students are home with COVID or isolating, if they are able, it would be beneficial to keep up with their classwork. This will support the student with continuity with their learning when they return to school.
Raphy is here in a few weeks! The long exciting wait is going to be worth it.
Last week St Raph's staff engaged in two important professional learning experiences. The first professional learning was the mandatory yearly child protection training. This important training ensures that students are safe and have the required support if required, as well as ensuring consistency in approaches to policy and procedures.
The second staff professional learning staff engaged in was delivered by inquiry learning expert who resides in San Francisco, Michael McDowell. Michael stimulated our staff collective thinking, and challenged us to employ strategies to ensure student clarity. Staff have already used strategies with their students with positive observations. Over time it is hoped that our collective efficacy using inquiry strategies will improve student clarity and support student autonomy and independence of their learning, and their perception that we are all learners.
Last Saturday night a number of staff joined with our St Raphael's Parish to celebrate the 2022 commissioning mass. It was wonderful to celebrate this occasion with our Cowra community.
Thank you for the feedback provided by families and our students towards forming our Anti Bullying Policy. This important policy is currently being finalised. Once completed students will be immersed in discussions about the policy and procedures so they completely understand. The message is being pointed out loud and sharp, that bullying will not be tolerated. St Raphael's is a safe environment for every student, so upstanders are celebrated and the nominal bullies will find no place to be bullies at St Raphael's.
God Bless
Michelle Deschamps
Principal
Faith & Life
Almsgiving
What shall we give to the needy this lent? In deciding, decide generously. After all, before us is the great alms Jesus gave: "He loved us, and gave himself up for us."
(adapted from catholic.org)
Readers Roster at St Raphael's Parish
Saturday 27 March - School Leaders
Altar Servers Roster at St Raphael's Parish
Saturday 27 March - School Leaders
Please follow this link for the Catholic Diocese of Bathurst (all Parishes) mass times leading up to and including Holy Week and Easter.
What's On This Week
Primary & Secondary Athletics Carnival
St Raphael's will hold the Primary & Secondary Athletics Carnival separately. The Secondary Carnival will be held on Thursday 31 March at River Park whilst the Primary carnival will be held on Tuesday 5 April at River Park. All students must bring a hat, sunscreen, joggers and be dressed in their house colours (Blue – Kilbreda, Yellow – Xavier, Red – Raphael) or their school sports uniform. Parents are more than welcome to attend the carnival!
Transport - Secondary
Secondary students must arrive at River Park for Roll Call no later than 8.45am (8:30am if students want to participate in the 400m event). All bus students will be dropped off and picked up from Cowra Public School Bus Stop. All students will walk back to school at the end of the day to go home as they normally would.
Transport - Primary
Primary students will meet at school and walk to River Park with their teachers. Students competing in the 800m will have to arrive at River Park directly ready for the race to commence at 8.45am.
Lunch
Mrs Stokes will be running a modified canteen on the day with snacks and drinks.
Devices
Portable electronic devices (computer games, phones, ipods, smart watches and similar devices) should not be brought to the Carnival.
Wear
All students are to wear joggers for competition as it is a Diocesan rule that no student can compete in socks or bare feet or football boots. Spikes are permitted in track events (except 800m & 1500m).
Events
There will be no practice jumps or throws – time does not allow this. Students are encouraged to warm-up and be ready. Their teachers can help with this. At each event, students will have the option to compete and be involved.
Parent Helpers
If you are able to help out on the day, please contact Mrs Larissa Gallard. Either at school (63422940) or by email (l.gallard@bth.catholic.edu.au).
Primary Cross Country Carnival
This year we are excited to hold the St Raphael's Primary Cross Country Carnival. The carnival will be held at River Park on Friday 1 April. Students from Years 2 - 6 will be competing in the event on the day. The carnival will be held during the middle period of the day, between recess and lunch.
Students will walk with their teachers to River Park and are asked to wear their sports uniform on the day. Students will be required to bring their own water and lunches like a normal school day.
A 1km course will be marked with coloured markers around the outside of River Park and teachers from Years 2-6 will supervise the course. Students will be required to complete 2 or 3 laps depending on their age.
All students, Years 2-6 will be asked to participate in the event to the best of their ability. If this means walking the course only, then that is ok. This is an excellent opportunity for all students of varying fitness and skill levels to enjoy some physical activity outdoors in one of Cowra's beautiful parks.
Students who make the St Raphael's Cross Country team will progress to the Primary Diocesan Cross Country Carnival in Coolah on Tuesday 3 May. The List of events that will be held at Coolah are as follows;
Girls 8/9 years - 2km
Boys 8/9 years - 2km
Girls 10 years - 2km
Boys 10 years - 2km
Girls 11 years - 3km
Boys 11 years - 3km
Girls 12/13 years - 3km
Boys 12/13 years - 3km
Wellbeing
Cowra Youth Council Events
St Raph's is pleased to support the Cowra Youth Council and their fundraising and advocacy events in our community. Our students, Karly Woods (Year 9) and Poppy Starr (Year 10) are working with the Youth Council to coordinate the 2022 Cowra Duck Races on Saturday 2 April as part of the Cowra Festival of International Understanding. Ducks are available for adoption at a cost of $5 each. Please see Karly or Poppy in secondary to adopt your duck! Payment is required at time of enquiry.
Cyber Use, Bullying and the Law
Recently, we were very lucky to have Senior Constable Jane Heffernan speak to our secondary students around cyber use, bullying and the law. Jane spoke to each year group from Years 7 through to 10 for an hour. She highlighted her distaste for the app Snapchat and questioned students around their technology use.
One such question was why? Why do you need Snapmaps enabled so that people can see where you are? It is a fair question. Do you as a parent know every single person your child is following on Snapchat? Would you be comfortable knowing that all of their followers potentially know their movements throughout the day? Do you know if they are in ghost mode? Do you understand what ghost mode is? If they have not enabled ghost mode, then all of their followers will be able to see exactly where they are at all times. This in turn makes it very easy for people to know where students go to school, where they live and where they mostly hang out. Some would say they use snap maps for safety so that their parents know where they are. If this is the case, use anther app. Life360 is a free app and will allow only your family members to be able to see where you are. Much safer!
Jane also spoke to the law and how police officers work to minimise harm and follow the law. She explained the dangers and possible legal consequences of filming fights, retaliating after being assaulted and both the possible short and long term consequences of sending, receiving or keeping explicit photographs on their devices.
Students had the opportunity to question, which many took full advantage. This promoted great discussion amongst the students and Jane and allowed her to clarify the Police's views, stance and more so why they are such an important and valued part of any community.
Senior Constable Heffernen will be returning to speak again to our students a little later in the year. Here she will be exploring the topic of alcohol, vaping and the use of other harmful substances and the legal impact that the use of these substances can potentially have on our students.
Last Friday saw our students being aware of National Bullying Day. Our students will continue to be talking about this issue in an attempt to further raise awareness and help them understand what to do if and when they witness acts of bullying. The theme for the day was crazy hair or crazy hats! It was great to see such strong involvement.
Curriculum News
Year 11 Biology
Last Wednesday the Year 11 Biology class along with their teacher, Miss Freebairn, and Mr Thomson traveled to Lake Cowal outside of West Wyalong to carry out an ecological field work study. The students gained great experience surveying the ecosystem, identifying species and looking at their interactions with their environment. The site is a breeding ground for a number of water birds, as well as having many different land uses, with farming and the Evolution Gold Mine.
Year 1 Writing Tasks
We have been learning all about recounts in Year 1 for the first half of the term. We hope you enjoy reading some of our writing.
On the weekend I climbed the monkey bars. Next I played with my sausage dog. Finally I went to bed. I loved it. By Charlotte.
On the weekend I went to Bathurst dam. First I went on a big inflatable. Then I went to the pool. After I had to drop my sister off and I saw Jimmy. Finally I went home. By Samuel.
On the weekend I went to Little A's. First I had discus. Next I did running races. Then I had lunch. Finally I went home. I had a great time. By Evie.
On Sunday I went to Myra's party at the Cowra Pool. Next I gave Myra her gift. Then she hugged me. Last, I went home, I played Minecraft. It was the best. By Jimmy.
How clever is Jack from Year 1 completing this tricky puzzle and creating these great clay sculptures!
Year 6 Writing Tasks

Easter At The Dromgold House, by Keavy
On Easter we sometimes wake up early but sometimes we sleep in. When we do wake up we might have an Easter hunt or we might just find Easter eggs at the end of our beds. When my brother and I go into Mum and Dads room they might have a present for us or we just go and have cuddles with them. We don't go anywhere for Easter because for us it is just a family day. We would go outside and play with the dogs. We also play with the kittens since it is their first Easter with us.
Easter At The Raynolds House, by Charli
Usually for Easter my family stays home and our other family comes to us or we travel to our Nan and Pa's or Aunty and Uncles house. We usually wake up to Easter eggs at the end of our beds or on our desks. We usually have an egg hunt. We run around the backyard searching for chocolate eggs covered in colourful foil. But this year will be a bit different. The other day I was looking at the calendar in Mum's office and saw that my family would be in Foster for Easter. YAY!! I get to spend Easter on the beach!! Hopefully the Easter bunny will find me.
Easter At The Woodhouse House, by Charlee
In my house we celebrate Easter by waking up really early and telling mum and dad to hurry up so we can eat some of our easter eggs. In the past we have had an Easter egg hunt and other years we have just had our eggs on the table waiting for us. Last year for Easter I was in perth visiting my Nan and Pop by myself, this year for Easter i'm not quite sure what we are doing but I know we will be spending lots of time with our family and our cousins will be coming down and staying with my Nan and Pop we are going to have so much fun. I hope you have a great Easter too!!!
Sport Spot
Primary Diocesan Swimming Results
On 9 March, our Southern Region swim team competed at the Primary Bathurst Diocesan Swimming Carnival. Congratulations to Jack Graham, Grace Kelly-Shepherd, Finn Sheehy, Evie Smith, Beau Tremble & Emma Tremble who were excited with their results and the opportunity to swim at such a competitive level.
Primary Winter Sports Trials
Last Friday 18 March the following St Raphael's athletes attended the Winter Sports Trials in Bathurst. From all reports, our students trialled exceptionally well and were very competitive.
Thank you to Mr Grahame Statham who convened Rugby League and Mrs Amy O'Reilly who supervised Netball. Without the support of amazing teachers, events like these do not go ahead.
The St Raphael's Team
League - Charlie Smith, Harry Frazer, Finn Sheehy, Angus Anning, Nick Green.
Netball - Milla O'Reilly, Willo Muddle, Emma Tremble, Lyla Louttit
Hockey - Charli Raynolds, Charlee Woodhouse, Will Allan
Soccer - Dominic Bryant, Jack Ousby, Oliver Tydd, Jock Morgan, Ruby Lazanski
Congratulations to the following athletes that were selected to play in the Diocesan team!
Emma Tremble - Netball
Harry Frazer - 11s League
Will Allan - Hockey
Charlie Woodhouse - Hockey
Secondary CCC Western Rugby League Trials
Last week Cameron Murray travelled to Forbes to trial in the CCC Western Rugby League 15s side. This year was a very competitive trial. Cameron demonstrated his speed, skill and strength and was selected on the team.
Richardson + Peachey Rugby League Gala Day - Tuesday 22 March
Mr Statham and Mr O'Reilly are excited to coach our Stage 2 & 3 Rugby League teams at the Cowra Rugby League Gala Day tomorrow. Games are being played at River Park from 9am - 2.30pm. Please meet Mr Statham at River Park at 8.45am with your appropriate shorts, football boots, mouth guard and head gear. A school jersey will be provided.
Secondary Diocesan Football Trials - Wednesday 23 March
Good luck to Matthew Mallon, Flynn Bennett, Kai Fitzgerald, William Cranney, Kyan Heidke, Laura Price & Amelia Cranney as they trial in Bathurst on Wednesday. Trials are being held at the Police Paddock from 10am - 2pm.
Bill Turner Football Preliminary Round - Wednesday 23 March
Mr Cooley and Miss Oliver are excited to take our 15 girls and boys Football teams to Grenfell on Wednesday to play the Preliminary round of the Bill Turner Cup. Players must meet Mr Cooley at the front of school at 8.20am for an 8.30am sharp departure. Students will travel on the school bus and will return to school by 3pm to finish the day as normal. Students will need boots/joggers, shin pads, lunch and water bottles. The Grenfell Soccer Club will be running a canteen on the day.
Canteen
Please find attached our Summer Canteen Menu for 2022. This menu will be effective for Term 1.
This fortnight's canteen roster is as follows
Tuesday 22- Michelle Wydmuch

+ HELPER PLEASE

Wednesday 23 - CLOSED
Thursday 24 - Kathryn Keefe, Melissa Ousby
Friday 25 - Michelle Wydmuch, Jen Richmond

+ HELPER PLEASE

Monday 28 -Janet Sciberras, Lisa Hall

+ HELPER PLEASE

Tuesday 29- Stefanie Bray, Jainee Ryan
Wednesday 30 - CLOSED
Thursday 31 - Michelle Wydmuch, Lisa Mallon
Friday 1 April - Charlene Williams, Michelle Wydmuch

+ HELPER PLEASE
If you would like to speak with Donna about joining the Canteen Volunteer team, please call her on 0427 501 508 or register your interest here.
St Patricks Day at the St Raph's Canteen!
How amazing is Mrs Stokes! She and her canteen voluneters provided a wonderful green-themed recess to celebrate St Patricks day last Thursday 17 March. Students enjoyed green candy popcorn, jelly and chocolate custard, green pancakes and muffins (with hidden spinach!). Thanks Mrs Stokes!
Celebrating Student Success
More Success for our Artists
There's more great news from our budding Visual Artists at St. Raphael's. Four of our junior students, Laura Bennett, Sophie Richmond, Tahlia Beresford and William Leatherland entered the inaugural Bathurst Youth Art Prize and we are pleased to announce that their works were exhibited as finalists over the weekend. Congratulations! A huge thank you must go to Miss Isedale for delivering the works at the last minute on Friday. Ms. Michelle Coombes.
Positive Learning Behaviour - Primary
Congratulations to our primary students who have achieved the next level on our Behaviour Management Program.
Level 5
Ava Allan - 3 Gold
Melanie Bryant - 3 Gold
Olivia Edwards - 3 Gold
Caleb Healey - 3 Gold
Harriet McColl - 3 Gold
Rosemary Bennett - 3 Green
Simon Hakiza - 3 Green
Jack Keefe - 3 Green
Samuel Harris - 4 Gold
David Kang - 4 Gold
Evie Smith - 4 Gold
Shelby Ball - 5 Green
Callum Dromgold - 5 Green
Ayanna Goyal - 5 Green
Alice Jennings - 5 Green
Sienna Launders - 5 Green
Ruby Lazanski - 5 Green
Finn Sheehy - 5 Green
Erin Rutledge - 5 Green
Your Teachers are very Proud of You!
Community Connections