Term 2, Week 2 Newsletter - Monday 2 May 2022
Principal's Report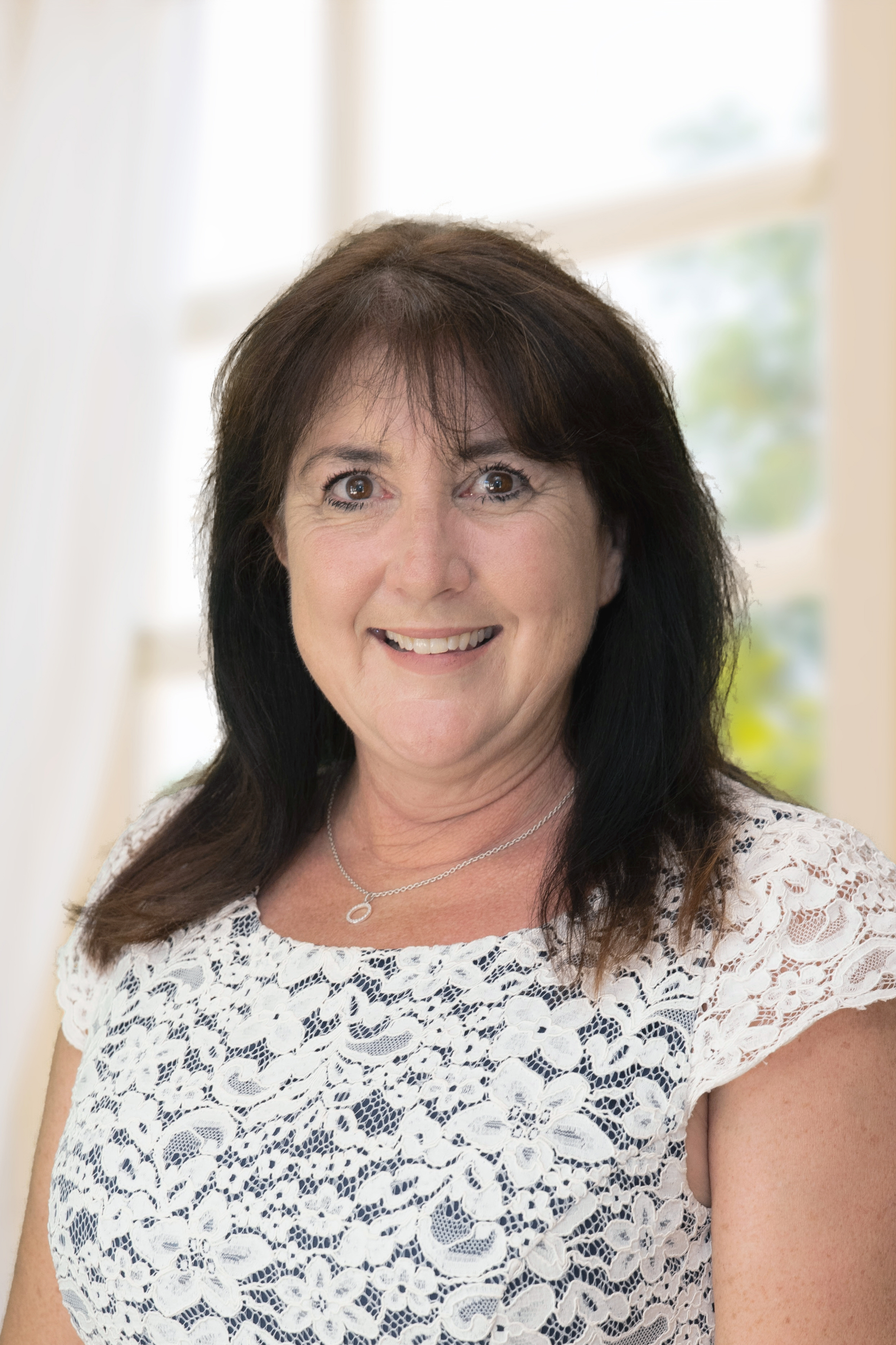 Dear Parents & Carers,
It's been a great start to Term 2!
I am thrilled to say that almost all students are looking fantastic in their winter uniform as we commence the Term. The commitment students have demonstrated towards ensuring they are committed to school expectations certainly shows how much they care about this wonderful learning environment. I thank parents and students for your support.
Last week I asked parents and students for feedback in regards to Term 1. First I will name some of the highlights:
Students largely were appreciative and excited about the numerous co-curricular opportunities, and many students expressed a great teacher/student relationship.
Parents largely identified teachers, co-curricular opportunities, concentration on uniform, love of our Wellbeing dog, Raphy, new anti bullying policy, breakfast club, and increased parent involvement as being positive highlights (this will increase!).
Now for the challenges: students mentioned some adjustment challenges for Year 7 with new teachers and change of rooms, bullying issues, not having their teachers at times due to COVID/teacher shortage and assessments as requiring attention.
Parents highlighted the angst our COVID/teacher shortages have caused (we are aiming to make Term 2 a smooth one!), COVID has also caused parents angst, challenging behaviour such as bullying for some secondary year groups, better communication required at the start of the Term (I apologise for being the new kid on the block and did not officially start until 28:1:22!), Canteen going cashless (I hope this can happen soon), and the addition of the new class for Year 6 for some students as works in progress. PLEASE continue to give your feedback. It is highly appreciated and valued.
Regarding the anti bullying policy, next week I am making my way around all Homerooms in Secondary and upper Primary to discuss the policy, and encouraging upstanders! Bullying is not tolerated, therefore all students will be held accountable to the policy. Students are encouraged to come forward where bullying is evident. At all times their identity will be protected.
We are so excited by the physical work that has taken place. It has been wonderful to hear the surprise by staff, students and parents, that we are hitting the mark within a short time towards positive change. Next week, primary students will not be sitting on the ground in bus lines as the seats will be up next week on the new concrete area, the trees at the front will be removed (new legislation has mandated the electricity company has a legal right to remove trees that impact the electricity lines, therefore we will plant new trees) and we are getting a new front fence, and the outside of the school has been painted (a bit more to go).
In Primary there has been a lot of painting in the hallways (with student artwork set to be framed on the walls), new bag racks and new air conditioners so all classes have air conditioners. The new cold and filtered bubbler and water bottle bay has been erected in the secondary area. The office and reception area has been changed, new painting, carpet and open plan (more to go however a good start), new painting, carpet and student artworks are being framed for the visitor area walls. The female administration toilets have been started, which is great since there are currently only two cubicles for the whole female staff (!), and the males will follow. We have had some trees removed in primary due to the potential danger to our students.
Watch this space, there is more to come!
God Bless
Mrs Michelle Deschamps - Principal
Faith & Life
Lord Jesus,
Thank you that you see beyond the limitations of our everyday, familiar lives.
You heal us and send us out to new adventures.
Help us to say with Peter, "You know everything Lord, you know that I love you,"
and then to step out boldly where you are leading.
Amen
(reflectionary.org)
Altar Servers at St Raphael's Parish
Saturday 7 May - Ned Osborne and Max Osborne
Sunday 8 May - Charlize Skelton & Laura Bennett
Saturday 14 May - Olivia Finn & Lucy James
Sunday 15 May - Oscar McGill & Leuwin McGill
Mother's Day Liturgy

This Friday, 6 May, our school (K-12) will celebrate mothers, and all special women in our lives with a Mothers' Day Liturgy. The liturgy will begin at 10.30am and take place on the Primary Playground. We extend a very special invitation to all parents, especially mothers, to attend this Liturgy. Following the Liturgy guests are invited to join the children for morning tea. We look forward to seeing you there.

Miss Karla Slaven - REC K-12

What's On This Week
Administration
Scholastic Book Club
Welcome back to a new term! Scholastic Book Club Issue 3 have now been distributed to primary students. If you wish to purchase an item, please ensure your order is returned to the school, or placed online by this Friday 6 May. Thankyou.
Miss Christine Webb - Scholastic Coordinator
ACARA Privacy Statement
The Catholic Education Office, on behalf of our schools, is required annually to provide Student Background Data to the Australian Curriculum, Assessment and Reporting Authority (ACARA). This information is required to determine the Index of Community Socio-Educational Advantage (ICSEA) for schools. ACARA will not disclose this personal information to any third party.
This notice is to advise you that ACARA has requested information about you and your child. The information disclosed to ACARA is your child's gender, date of birth, country of birth, indigenous status, background language, parental occupation and parental education. Students and parents are not identified by name.
This information is disclosed to ACARA under the ACARA Act 2008 for one or both of the following purposes:
formulating national reports consisting of aggregated data on school performance; and

assisting government to formulate policies in relation to education matters.
If you do not want your school to provide this information to ACARA, please advise your school within seven (7) days of receiving this notice.
CEDB Quality Education Survey
Once again our school will be conducting our annual school improvement survey to gather your knowledge, beliefs and experiences regarding our school. This survey is part of a suite of annual surveys we are conducting with staff, parents and students. We are collecting this data to capture the experience of all key stakeholders in our school. The results and analysis of the data will assist our school leaders to drive school improvement.
Next Tuesday you will be sent an email with a direct link to the survey.
Your participation in this questionnaire is voluntary and confidential. All analysis of data will be done in such a way that your identity will remain anonymous. We would greatly value your participation and input.
Wellbeing
Uniform Reminder
It was great to see students wearing their winter uniform with pride in Week 1. It is important that we maintain the high standards as representatives of St Raphael's Catholic School.
Thank you to the boys with mullets for having their haircut during the holidays. As expected, each student with shoulder length hair needs to wear their hair in an elastic band. Piercings are also expected to adhere to school dress code expectations.
Student Safety - Leaving or Arriving at School
A reminder to all our parents that school zones remain in place for the safety of our children and families. School zones operate on all gazetted school days, which are all the days the school is open, even pupil-free days. School zones for our school commence Day 1 of each school Term and conclude on the last day of a school Term.
Parents are reminded that safe pick up of students should occur at the back gate near the church.
Masks and Seat Belts on School Buses - A Message from Cowra Bus Service
This is a courtesy email to remind passengers, over the age of 12, to wear a face mask on public transportation. We understand people are confused due to not having to wear face masks at schools or out in the general public but it is a requirement on buses.
It is also a requirement that all passengers wear seatbelts on buses. This is for the safety of all passengers. Thank you for your assistance.
Cowra Eisteddfod News
Primary and Infants School Choir
The St Raphael's Infants (K-2) and Primary (3-6) Choirs will be performing at the Cowra Eisteddfod. This is an exciting opportunity for our choirs to experience performing in a community event along with other local schools, showcasing their singing skills. You are invited to attend this event.
Section: Primary and Infants School Choir
Where: Cowra Civic Centre
Date: Friday 13 May
Time: The section begins at 9.30am
Dress: Full winter school uniform
Please ensure that students are punctual to school on Friday 13 May as the bus will be leaving at 9:10am to ensure prompt arrival at the Civic Centre.
Year 2 and Year 4 Verse Speaking
Year 2 and Year 4 have been busy rehearsing some poems to recite for the Cowra Eisteddfod. Your support would be most welcome. I'm sure their performances will be very entertaining.
Section: Stage 1 Verse Speaking Choir and Stage 2 Verse Speaking Choir
Where: Cowra Services Club
Date: Wednesday 11 May
Time: The Section begins at 10 am
Dress: Full winter school uniform
Year 6 Drama
There has been great excitement during skit rehearsals for Six Green and Gold. They too, welcome your presence on 11 May, where Year 6 will showcase their theatrical talents.
Section: Short Skit under 12s
Where: Cowra Services Club
Date: Wednesday 11 May
Time: The Session begins at 10am, however, the section may start closer to 11am.
Dress: More detail will be provided.
Secondary School Band
Introducing the St Raphael's School Rock Band! They are performing in the Eistedfodd on 18 May and we wish them all the best for their stage debut.
Curriculum News
Naplan
Week 3 marks the beginning of Naplan for 2022. This nationwide assessment can be helpful in identifying learning strengths and areas of need for our students. We encourage all students to remain calm and positive during these assessments as they are simply just a measure for our student learning.
Spelling Bee and CWA Speeches
Stage and grade finals for our Diocesan Spelling Bee and CWA Public Speaking competitions are underway. We congratulate everyone on their efforts thus far and look forward to announcing the students who will be representing our school in the coming weeks.
Year 3 Learning
Year 3 have had a very busy start to Term 2. We have been investigating three dimensional objects, looking at properties of them including faces, edges and corners. We have had a go at drawing some three dimensional objects and describing them.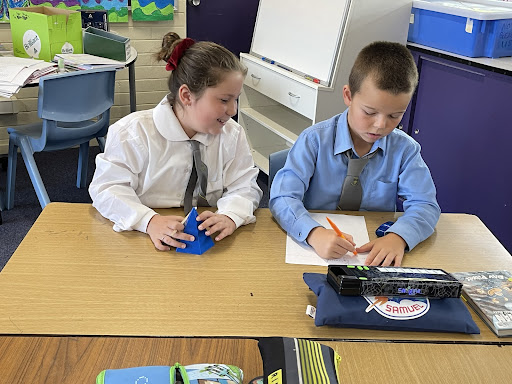 Prev
Showing images
1 - 8
of 9
Next
Year 3 have also engaged in fun STEM activities. Students had 10 minutes to create something to wear using two pipe cleaners, 2 paddle pop sticks, a piece of paper and tape. Students proudly paraded their creations.
St Raphael's P & F - Mother's Day Stall
The P & F Association are hosting a Mothers Day stall and a Hundred Square Raffle this Wednesday 4 May. A range of gifts will be available for purchase for $5 each. Primary Children will attend the Mothers Day stall first followed by High school if they choose.
Also available will be the Hundred Square Raffle @ $2 per square ( no limit). Students will buy a 1 square or more and their name will go on that square. There are a number of mothers day gifts up for grabs and will be drawn after the mothers day stall. Thankyou for your assistance
Ms Michelle Wydmuch - P & F Vice President
School Musical 2022
This week, a number of eager staff are meeting with me to commence preparations for selecting and planning for a school production K-10 (possibility for Year 11 'IF' they are demonstrating absolute commitment to their classwork and study).
I welcome parents in the planning stage, rehearsal and production stage. Please fill in this survey if you are interested in the planning and rehearsal stages.
Mrs Michelle Deschamps - Principal

Canteen
Please find attached the St Raphael's Winter Canteen Menu for 2022. This menu will be effective for Terms 2 & 3.
Please review the menu as there have been many changes to both prices, and available options:
Dino's are no longer available. GF nuggets are available for those students that require gluten free options.
Fruity Ices have been removed from the menu due to their packaging being a frequent source of litter and rubbish around our school grounds . Once existing stock has run out, these items will no longer be available.
The soup for Weeks 2 & 3 will be Cauliflower & Bacon. Please note this is subject to change in response to pricing and availability of ingredients.
Please consider putting your name down for canteen volunteering. Even if you can do a half a day, that is very helpful and most appreciated. Please call me on 0427 501 508, or register your interest here. You can also call the school on 6342 2940.
Also please consider putting your name down to help with the athletics carnival when it is advertised. (Week 4 - Monday/Tuesday to be confirmed). I will need at least 4 helpers for this day which gives you the opportunity to help your school, and also be available to watch your children in their events while you are there.
Have a great day. If you need anything else just let me know.
Thank You Donna xx
This fortnight's canteen roster is as follows
Tuesday 3 May - Trish Gundersen, Tammy Zarb
Wednesday - CLOSED
Thursday 5 May - Michelle Wydmuch, Lisa Hall

+ 2 HELPER PLEASE

Friday 6 May - Michelle Wydmuch, Jessica Newcombe

+ HELPER PLEASE

Monday 9 May -Michelle Wydmuch, Trish Hudson, Lisa Hall
Tuesday 10 May - Stefanie Bray

+ HELPER PLEASE

Wednesday - CLOSED
Thursday 12 May - Kathryn Keefe, Lisa Mallon

+ HELPER PLEASE

Friday 13 May - Michelle Wydmuch

+ HELPERS X 2 PLEASE
If you would like to speak with Donna about joining the Canteen Volunteer team, please call her on 0427 501 508 or register your interest here.
Positive Learning Behaviour - Primary
Congratulations to our primary students who have achieved the next level on our Behaviour Management Program.
Level 5
Grace Kelly-Shepherd - 3 Gold
Henry Mitchell - 3 Gold
Lawson Morgan - 3 Gold
James Beath-Pearce - 3 Green
Jarreau Emseis - 3 Green
Lara McIntyre - 3 Green
Angus Ousby - 3 Green
Rory Rue - 3 Green
Sarah Myers - 5 Gold
Ruby Wilson - 5 Gold
Braith Charnock - 5 Green
Felicity Bowen-Chambers - 6 Gold
Dominic Bryant - 6 Gold
Colton Cartwright - 6 Gold
Lucas Davies - 6 Gold
Koby Dluzniak - 6 Gold
Demmi Flannery - 6 Gold
Lyla Louttit - 6 Gold
Abigail Partridge - 6 Gold
Emily Savage - 6 Gold
Lexi White - 6 Gold
Kayli Hurst - 6 Green
Patrick Twigg - 6 Green
Ryder Muddle - 3 Green
William Buik - 3 Green
Rowdy Causton - 4 Green
Liam Doolan - 4 Green
Archie Frazer - 4 Green
Olivia Loveday - 4 Green
Claudia Orford - 4 Green
Ruby Lewis - 5 Gold
Allana O'Grady - 6 Green
Chevy Toohey - 6 Green
Level 6
Samuel Harris - 4 Gold
Evie Smith - 4 Gold
Rosemary Bennett - 3 Green
Connor Frazer - 4 Gold
Charli Raynolds - 6 Green
Your Teachers are very Proud of You!
Community Connections
Bus Safety
We all have a Part to Play
Be Bus Aware highlights the importance of bus safety for all road users. Buses are large, heavy vehicles and can't stop quickly.
Each year, Bus Safety Week helps raise awareness for all road users on how to stay safe on and around buses, helping to reduce injuries and fatalities.
Millions of Trips
NSW has one of the largest metropolitan bus fleet in Australia. Almost 4000 buses operate in the Sydney area, while another 1000 buses service the Newcastle, Wollongong and Blue Mountains areas. In addition, more than 3000 bus services operate in rural and regional NSW.
Over the five-year period up to June 2020, a total of 34 people were killed in crashes involving buses in NSW. Of the 34 fatalities, 15 were pedestrians. During the same five-year period, 362 people were seriously injured in bus crashes, including 69 pedestrians and 18 bicycle riders.
Pedestrians
Pedestrians are our most vulnerable road users and make-up half of all fatalities from bus crashes in metropolitan areas. Bus Safety Week promotes safety for pedestrians, who should:
Plan ahead and don't rush for the bus

Obey traffic signals and cross with care

Avoid being distracted by mobile devices

Stand back from the kerb when waiting for a bus

Wait until the bus has gone then use a safe place to cross the road.



Parents and Carers
School-aged children might seem independent, but they still need a hand. Remember:
Always meet your child AT school or the bus stop. NEVER wait on the opposite side of the road and call them across.

Always supervise your child and hold their hand when walking to and from the bus stop or interchange and when crossing the road until they are at least 10

Wait until the bus has gone then use a safe place to cross the road

Encourage your child to take a seat quickly when they get on the bus and to buckle up if the bus has seatbelts.
Drivers
We know that because of their sheer size and mass, buses cause severe outcomes for other road users in crashes. Buses can't stop quickly and drivers should:
Give way to buses

Not merge too closely in front of buses

Keep a safe distance from buses in front of you

Slow down to 40 km/h when bus lights are flashing.
Bicycle Riders
If you are overtaking a bus, avoid passing it when it is turning - buses can take up more than one lane when they turn

Buses have blind spots and may not see you - take extra care

You may travel in a Bus Lane, Tram Lane, Transit Lane or Truck Lane but not in a Bus Only Lane

Follow the rules and ride with care.
Passengers
All bus passengers should:
Press the button well before your stop to give the driver plenty time to stop safely

Wait until the bus has stopped before you get out of your seat

Buckle up if the bus has seatbelts.
If you are older, have a disability or are pregnant, try to sit closer to the front of the bus or in a courtesy seat and use the front doors, which can be lower and closer to the kerb.
Motorcycle Riders
When riding a motorcycle, you need to take extra care near buses. Follow these helpful tips to keep you safe around buses:
Buses have blind spots and may not see you. Take extra care.

Avoid lane filtering near buses

Buses may be longer than expected. Take care when changing lanes around buses.

Avoid trying to overtake a bus when it is turning. Buses are likely to need extra space and may take up more than one lane.

Always follow the road rules and ride with care.
Bus Safety for Children
Bus safety for school students (PDF, 378Kb) has more information on how families can help keep children safe getting on and off buses.
Working Together
Our campaign has been developed with input from the State Transit Authority, Bus NSW, Transport for NSW, and the NSW Police Force. The Department of Education, the Catholic Education Commission, the Association of Independent Schools and the Kids and Traffic Early Childhood Road Safety Education Program at Macquarie University also support Be Bus Aware and Bus Safety Week.