Term 2, Week 6 Newsletter - Monday 30 May, 2022
Principal's Report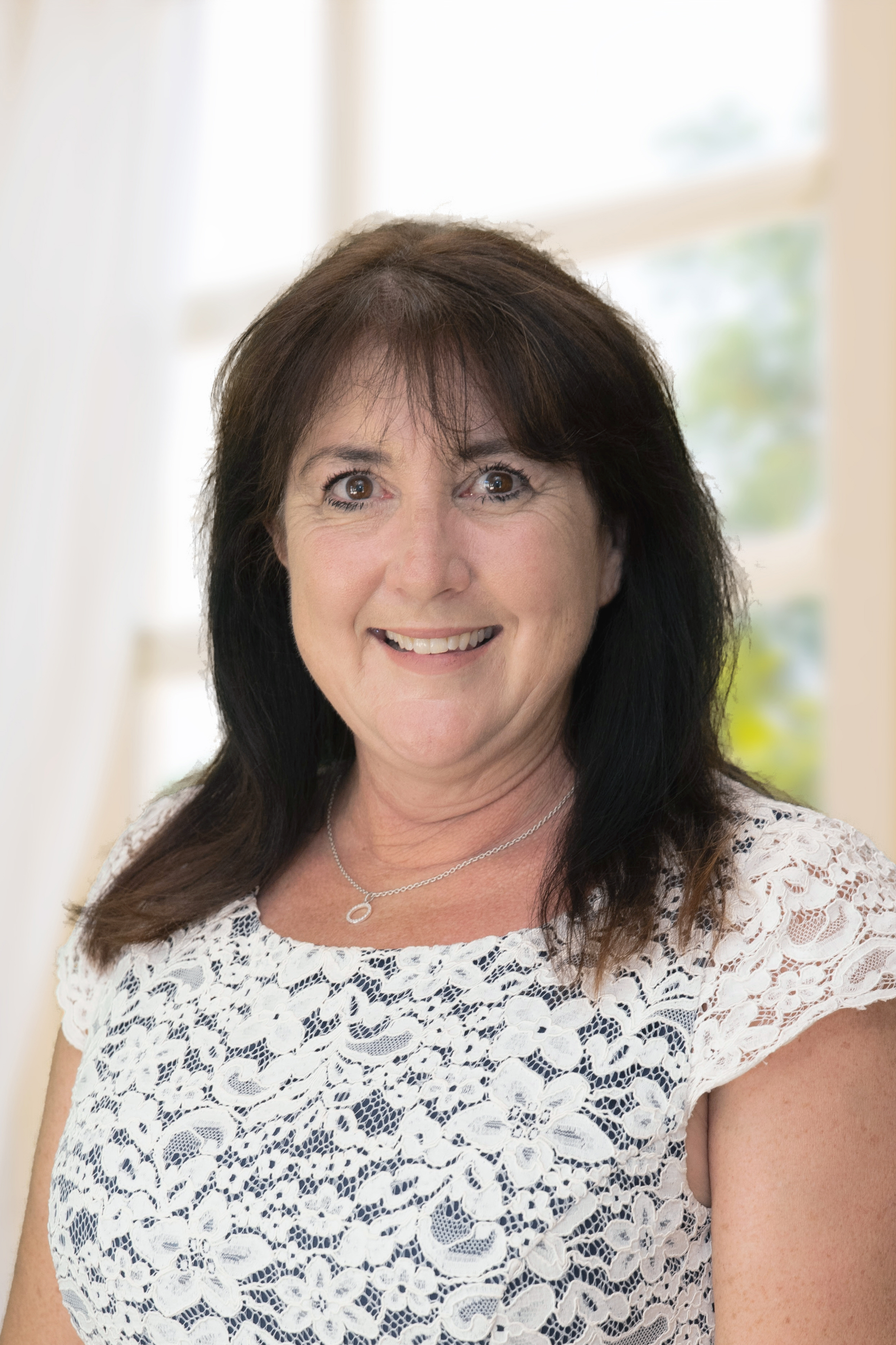 Dear Parents and Carers,
Last week I reiterated how we are blessed to have many opportunities for a holistic education at St Raph's. In particular, the last two years with rigid restrictions highlighted the impact for our students without being able to provide opportunities beyond the classroom. The importance of being able to be involved in the extensive skill and knowledge development students obtain from extra curricular activities, is now available again to all students. Therefore the challenge I gave to students is to seek opportunities and to challenge themselves with new learning, extending skills and knowledge.
Every week Mrs Rutledge gives her Wednesday in service to our students. The conversations students have and friendships made as a result of gardening with Mrs Rutledge is an invaluable time to connect with nature, achieve satisfaction and learn about our world through gardening. We thank you Mrs Rutledge for your service to our students.
Last week we had great success in the DIO Spelling Bee with Cohan and Sophie achieving second and fourth places. Well done! Also, Poppy, Kaitlyn and Caroline travelled to Orange to represent St Raphael's in the CWA Public Speaking Competition. The audience were totally engaged and entertained. Poppy was 1st runner up, Caroline 2nd runner up and Kaitlyn 3rd runner up. Poppy and Caroline will progress to the next round. Well done and Bravo!
On Friday Mrs Gallard and Mrs Hubber were excited to take a fine group of ATSI students to WRAS ATSI Talent Identification Day in Orange. The students were eager to participate and arrived especially early to attend the event.
The athletics carnivals last week were organised in an outstanding way by Mrs Gallard. A special thank you to key staff who supported Mrs Gallard and all staff for making every event engaging and smooth. It was great to see students engaged, involved and enjoying themselves in the autumn weather. Beyond the competitive side of the day, students enjoy their social interactions with teachers and students.
Last week Mr Lowe, Mr Jeffries and Miss Zidleuns provided our Year 9 boys and girls the next step in their Rite Journey with a whole day of trekking the Eualdrie Walking Track. This opportunity further develops resilience, responsibility and self awareness.
The whole school Sorry Day Liturgy and Mass marked the very sombre occasion with respect and commitment to the acknowledgement of Aboriginal ancestors both past and present. We thank Mrs Hubber and Miss Slaven for organising this special event for us.
Year 12 have been involved in VET work placement over the last three weeks. Our VET opportunities enable our students to have alternate and varied HSC pathways, where they can obtain a HSC and VET Qualifications.
A very belated recognition of Charli's bricklaying talents was celebrated at the secondary assembly last week. Charli qualified for the 2021 world skills NSW team to compete in Perth. Unfortunately COVID lock downs prevented her from being able to compete. Charli won her position via a regional competition which was run at St Raph's. She then undertook some extra training at school and at Bathurst TAFE.
Charli had a knack for "neat, straight and plumb" and was able to lay an awesome course of bricks. In a trade dominated by blokes Charli operated in her own quiet, unassuming but determined way. A fine example of what it means to apply yourself. We all congratulate Charli's achievement once again! Bravo!
Michelle Deschamps
Principal
Faith & Life
National Reconciliation Week
Be Brave Make a Change
Altar Servers at St Raphael's Parish
Saturday 4 June - Ben Pearce & Anna Pearce
Sunday 5 June - Sienna Launders & Charlize Skelton
Saturday 11 June - Olivia Finn & Lucy James
Sunday 12 June - Oscar McGill & Leuwin McGill
What's On This Week
Administration
Attendance Matter from the Principal
Analysis of attendance across K-12 demonstrates the dedication of students to their education in sometimes difficult circumstances such as COVID. There are numerous students across K-12 with 90% - 100% attendance, which is calculated every 5 weeks- Bravo!
Parents have a responsibility to ensure students come to school every day and provide an explanation for any absence. Recent analysis demonstrates some students have many days of unexplained absence. Parents are reminded that attendance is a compulsory Government expectation and as such parental explanations are essential.
When Submitting an Absence Note in Compass, please select the Reason from the drop down box, ensure the start and finish dates are correct and add a brief one line statement as to the reason of the absence in the Details/Comment section.
Parents Asking Questions on Facebook and Social Media
It is often disappointing when parents choose to engage in dialogue on Facebook and Social Media to ask questions, such as when is sports day, or what time does assembly start. The most appropriate way to find the correct information is by emailing or ringing the school. If we know what the concern or question is, we are able to address it and provide the information you seek. Your feedback supports us to improve our processes.
Office Opening Hours

A friendly reminder that the School Office opening hours are M0nday to Friday 8:30am to 4:00pm. Phone calls to the office outside of these hours will go to message bank. Please leave a message and your call will be actioned when the office re-opens.
Guidelines for Close Contacts
Thankyou for your patience as COVID-19 continues to bring challenges to us all. Please find attached the latest guidelines from Catholic Schools NSW regarding close contacts. In summary, close contacts attending school must adhere to the following Catholic Schools NSW guidelines, in addition to the NSW Health guidelines:
The school is to be notified (via phonecall or email) if close contacts are returning under these provisions
Close contacts must be free of any COVID-19 related symptoms
Close contacts should conduct a daily RAT and return a negative result each morning before attending school for 5 school days
Secondary School Students must wear a mask indoors, and Primary Students are recommended to wear a mask indoors.
Additional RATs for Collection
As of mid-May, an additional 7 Rapid Antigen Tests per student are now available for collection from the school office. These may be used to support families to comply with daily testing requirements for close contacts, or for routine surveillance testing as required. Please note that parental/adult collection of RATs is preferred. Please continue to report positive COVID-19 cases to the school, eiether by phone 6342 2940 or via email straphaels@bth.catholic.edu.au
Week 6 - Primary Assembly
St Raphael's would like to warmly welcome our parents and carers to our first Primary Assembly.
Date: This Friday, Week 6 (3 June)
Time: 2:00pm
Where: St Raphael's Parish Hall (Lachlan Street)
We are looking forward to showcasing our eisteddfod performances and hope to see you there.
School Photos
School Photos will be taken on Wednesday 15 and Thursday 16 June (Week 8). Students will be photographed in winter uniform, including school jumper and tie.
If you would like a family/sibling photo taken, orders must be placed by 4pm Tuesday 14 June by going to www.creativeschoolportraits.com.au, clicking on Online Ordering and using the code: RU4G6ADP.
Only family photos are pre-ordered before photo day. Individual and class photos are ordered online after photo day using a unique access code issued to each student in late June. Families unable to order online can contact the school for a print flyer.
Scholastic Book Club
Issue 4 of Scholastic Book Club has now been distributed to primary students. If you wish to purchase an item, please ensure your order is returned to the school, or placed online by this Friday 3 June. Thankyou.
Miss Christine Webb - Scholastic Coordinator
Secondary Timetable
There have been changes to Secondary Class Timetable which will affect the days in which secondary students are to wear their sports uniforms for PDHPE and PASS (Prac). The updated timetable is provided for your reference.
2023 Kindergarten Enrolments
Enrolments are now open for Kindergarten 2023! Please contact the school for further information, and to obtain an enrolment pack.
Wellbeing
Attendance
Supporting your child's attendance at school involves developing good routines. Children NEED routine. These habits are a good foundation that will help kids throughout their school life and into the future;
Get uniforms, school bag and all school things organised the night before

Go to bed at the SAME reasonable time each night

Get up at the SAME time each morning

Have breakfast at the SAME time each morning

Leave for school at the SAME time each day (be on time!)
Be positive: Talk about school in a positive way in front of your child. If you have any concerns, talk to the school about the issue rather than create a negative image about school for your child. You will create problems for yourself and your child if you teach them to be negative about school.
Build your child's problem solving skills: Rather than solving all their problems for them, help your child solve problems by asking them what they think is the best thing to do, or what do other kids do if this happens. Discuss ideas together rather than just giving them the answer or criticising the school. You are a role model for your child.
Be firm: You are the parent and kids need to feel secure in knowing that you always mean what you say. Don't say things if you can't or won't do it. Kids have plenty of friends, but they only have one Mum/Dad. Being a parent is more important, more special and much harder than trying to be their friend.
Develop incentive programs: Encourage and reward the behaviour you want to see. Everyone likes to be rewarded for trying hard and doing their best. Kids respond to small rewards, praise and little treats. Nothing big or expensive, maybe just some time with you kicking a ball, a bike ride or fish and chips! You could also use a chart and put a sticker up for each time the child gets ready for school on time – at the end of the week you could agree on a reward for their efforts. Being positive makes everyone happy. Kids need to understand about consequences: If your child does not do what you agree to, or they break the rules, then they need to know that there will be consequences for their actions e.g., no computer or TV, no pocket money or maybe even ask them how they will "make up" for their behaviour. Follow through with the consequences!
Don't get into arguments: with your child. Kids know how to push your buttons, so instead of ongoing arguments, just say what you need to say and walk away. Tell your child you have made your decision and that it is final. Your child will soon learn that you mean what you say and that arguing will not work. Teenagers are expert arguers! Don't take things personally: Kids will often use 'words as weapons' especially when they are feeling frustrated. Name calling, muttering under their breath or saying "I don't love you anymore!" can be very common.
Be consistent: You will only confuse your child and create anxiety if you constantly change the messages you give them. If you tell your child they have to be at school every day and then let them stay home because it is convenient or give in to their demands, then the child learns that you will cave in under pressure and that you don't mean what you say.
Canteen
Please find attached our Winter Canteen Menu for Terms 2 & 3. The soup for Week 6 and 7 Pork Dumpling.
This fortnight's canteen roster is as follows
Tuesday 31 May - Jodie Toohey

+ HELPER PLEASE

Wednesday - CLOSED
Thursday 2 June - Lisa Mallon, Lisa Hall

+ HELPER PLEASE

Friday 3 June - Michelle Wydmuch, Jen Richmond

+ HELPER PLEASE

Monday 6 June -Nadine Thompson

+ HELPER PLEASE

Tuesday 7 June - Tammy Zarb, Stef Bray
Wednesday - CLOSED
Thursday 9 June - Ammie Broad, Michelle Wydmuch

+ HELPER PLEASE

Friday 10 June - Michelle Wydmuch, Lisa Hall

+ HELPER PLEASE
If you would like to speak with Donna about joining the Canteen Volunteer team, please call her on 0427 501 508 or register your interest here.
Curriculum News
Laudato Si Week 22nd May - 29th May
During this week we are reminded of the importance of caring for our Earth. In 2015, Pope Francis shared a letter with the world asking us all to take care of our common home.
National Simultaneous Storytime 2022
At 11am on 25 May, St Raph's Primary students joined with students across Australia and New Zealand to simultaneously share a story. This year, the featured book was Family Tree by Josh Pyke and Ronojoy Ghosh.
This beautiful picture book expressed themes of seasons, feeling of belonging, the circle of life and growing and changing. 3 Green and 2 Green talked about their safe and favourite places, drew their places on a gum nut and wrote thier wishes and dreams on gum leaves. Year 3 also made paper helicopters which floated on the wind like the seeds of a gum tree.. 2 Green also brainstormed with Mrs Hubber, thinking of all the ways we could look after our common home.
National Sorry Day - 26 May
National Sorry Day is a day to remember and acknowledge the mistreatment of Aboriginal and Torres Strait Islander people who were forcibly removed from their families and communities, which we now know as 'The Stolen Generations'. On National Sorry Day we acknowledge and reflect on how we can all play a part in the healing process for our people and our nation.
The Stolen Generations Commemorative Flower The native hibiscus is approved by the National Stolen Generations Alliance as the official symbol for Sorry Day. This purple flower was chosen by the Kimberley Stolen Generations Aboriginal Corporation as it continues to resiliently grow widely across Australia and the colour symbolises compassion and spiritual healing. @watawaetnanda
On Thursday 26 May, Our school community gathered together to join in prayer as they acknowledged National Sorry Day. The liturgy marked the beginning of Reconciliation Week carrying the theme, Be Brave. Make Change. Starting with Sorry Day and marking each day of National Reconciliation Week, St Raphael's students have been and will continue to gradually add handmade flowers to our garden of healing. We would like to thank Bunnings for their generous donation of the tree stakes.
Spelling Bee and CWA Speeches
Congratulations to our Diocesan Spelling Bee and CWA Public Speaking competitors who represented our school with pride. All students can be very proud of their efforts. Special mention goes to David Kang for making the finals of the Stage Two Spelling Bee, and Cohan Howden and Sophie Phelan who finished second, and fourth place respectively in the Stage 4 competition. Congratulations to you all!
What's Been Happening In Year Three
Year 3 have had a great time in Science this term learning about liquids and solids. We melted crayons with a hairdryer to see which colours melt the fastest. We predicted what we thought would happen, carried out our experiment and then wrote a conclusion. We found that the darker coloured crayons melted faster than the lighter coloured ones.
Year 3 have shown great improvement in their ability, being able to focus and read for a longer period of time, especially when we do our Read to Self outside!
Sport Spot
St Raphael's students have been extremely busy participating in a range of sports in Term 2. We are proud of their efforts and success and encourage all students to engage with physical activity both in and out of school. Sport has a range of physical, social and emotional benefits for young people as they develop.
Winter Polding trials
Harry Frazer (Rugby League), Emma Tremble (Netball), Will Allan (Hockey) and Charlee Woodhouse (Hockey) were selected to represent the Bathurst Diocese and attend the Polding Winter Sports Trials in Week 1 of Term 2. These trials were extremely competitive and our students played against teams from Armidale Diocese, Broken Bay Diocese, Lismore Diocese, Maitland Newcastle Diocese and Wilcannia Forbes Diocese.
Each of these students had a successful trial and were extremely competitive. Emma Tremble was the only player from the Bathurst Diocese to be selected in the possible and probable teams.
Dio Primary Cross Country
St Raph's students once again did themselves and their school community proud as they competed in the Primary Dio Cross Country Event at Coolah ealier in the month.
Our team of 14 runners showed great enthusiasm and team spirit and performed well under the muddy conditions! Congratulations to all competitors and thankyou to those families who made the long journey to support our students.
A special shout out to Will who placed 1st in the 9 years and under boys category and will travel to Sydney next month for the NSWCPS Polding Cross Country Championships. Way to go, Will!
Dio Secondary Cross Country
Our Secondary Cross Country team was small but full of grit and determination. The team travelled to Lake Canobolas in Orange and ran over a cold and wet track. This is a very young team and we hope that they will continue to develop their running skills in the coming years.
A special shout out to Charlie Harris who came second in the 12 year boys. He will now travel to the CCC Cross Country Carnival in Homebush.
Bill Turner Football (Soccer) Gala Day
Wow what a day! You could feel the excitement in the air as our 15s boys and girls Football teams travelled to Forbes. Both teams played extremely well in perfect conditions.
Due to a few late cancellations our boys played with no subs. They defended excellently against a very fast and skilful Red Bend side. Unfortunately, a goal to Ryan was disallowed in the closing minute.
Winners are Grinners ! The girls fought hard to secure a 2-1 win against Red Bend. MVP couldn't be awarded as every player on the paddock demonstrated a high work ethic and excellent sportsmanship. The girls now progress to round 3 of the Bill Turner Cup.
Dio Secondary Basketball Gala Day
Mr Lowe drove our Stage 5 & 6 Basketball teams to Bathurst to compete in the Diocesan Gala Day. Both teams were competitive and had close games throughout the day. A highlight was the Senior boys beating the Red Bend Side.
Mr Lowe recognised the enthusiasm towards the game and has developed a training program that will further our Basketballers skills. Any secondary student that is interested in developing their basketball skills should speak to Mr Lowe to join up. In 2022, St Raphael's hopes to enter female teams in the event.
CCC 15s Netball Trials
Maddie O'Reilly competed at the 15s CCC Netball trials. She was extremely competitive and had a very high shot rate in Goal Attack. The experience of competing at this level will further her skills for the future representative opportunities.
Dio Secondary Teams Tennis
St Raphael's entered the Secondary Diocesan Teams Tennis event for the first time in 2022. This competition is for students in years 7-12. Our teams included; Flynn Bennett (yr 12), Elliott Bennett (yr 10), Aidan Green (yr 9) and Deakin Horton (yr 8), Laura Price (yr 9), Laura Bennett (yr 7), Evie Green (yr 7) and Isabella Lette (yr 7). Our teams were the youngest present, and we are extremely excited to watch them grow in strength in the coming years. A special thanks to Mr Anthony Horton who was the St Raphael's team manager on the day.
St Raphael's Athletics Primary and Secondary Athletics Carnival
After a few false starts, the St Raphael's sports committee was excited to be able to hold the Primary and Secondary Athletics Carnivals. The weather and grounds were beautiful and set the tone for a fun and competitive two days. Staff were proud to watch students' willingness to engage in events as many recorded personal bests.
Congratulations to our Primary and Secondary Age Champions and Runners Up. The Southern Region Primary Carnival and the Diocesan Secondary Carnival will be held in Term 3. A team list with further details will be sent to parents soon.
WRAS Indigneous Talent Identification Day
Last Friday Mrs Gallard took St Raphael's students to Orange PCYC for the first Annual WRAS Talent Identification day. Students from all schools across the Western Region attended. Students were given the opportunity to demonstrate their skills in a range of sports and sporting drills. Selected students were asked to attend a week-long WRAS sports camp in the holidays. Thank you Mrs Hubber for providing opportunities like this to our students.
Secondary Sporting Opportunities - Term 2, 3 & 4
Primary Sporting Opportunities - Term 2, 3 & 4
Celebrating Student Success
Kai (Year 10) is currently playing (physical activity), coaching (learning a new skill) and refereeing (volunteering) soccer at Cowra & District Junior Soccer Club every Saturday morning as part of his participation in the Duke of Edinburgh Award at St Raphael's Catholic School. At the beginning of this year Kai completed his Bronze award and is now well and truly on track to complete his Silver award by the end of the year. Well done Kai.
Positive Learning Behaviour - Primary
Congratulations to our primary students who have achieved the next level on our Behaviour Management Program.
Level 5
Stewart Overman - 3 Gold
Dorian Hatzistamatis - 4 Gold
Thomas Stephenson - 5 Gold
Timothy Skelton - 5 Green
Level 6
Anantavir Dhumi - 3 Gold
Joshua Launders - 3 Gold
Maddison Thomas - 3 Gold
Toby Woodhouse - 3 Gold
Samuel Launders - 3 Green
Jimmy Smith - 3 Green
Cameron McAlister - 4 Gold
Anna Pearce - 4 Gold
Thomas Bryant - 5 Gold
Jacob Cranney - 5 Gold
Jack Graham - 5 Gold
Shelby Ball - 5 Green
Felicity Bowen-Chambers - 6 Gold
Dominic Bryant - 6 Gold
Lucas Davies - 6 Gold
Koby Dluzniak - 6 Gold
Keavy Dromgold - 6 Gold
Demmi Flannery - 6 Gold
Seth Friend - 6 Gold
Sam Kollas - 6 Gold
Lyla Louttit - 6 Gold
Jack Ousby - 6 Gold
Abigail Partridge - 6 Gold
Emily Savage - 6 Gold
Lexi White - 6 Gold
Oliver Tydd - 6 Green
Samuel Tydd - 6 Green
Level 7
Charlie Woodhouse - 6 Gold
Your Teachers are very Proud of You!
Community Connections