Term 2, Week 8 Newsletter - Tuesday 14 June, 2022
Principal's Report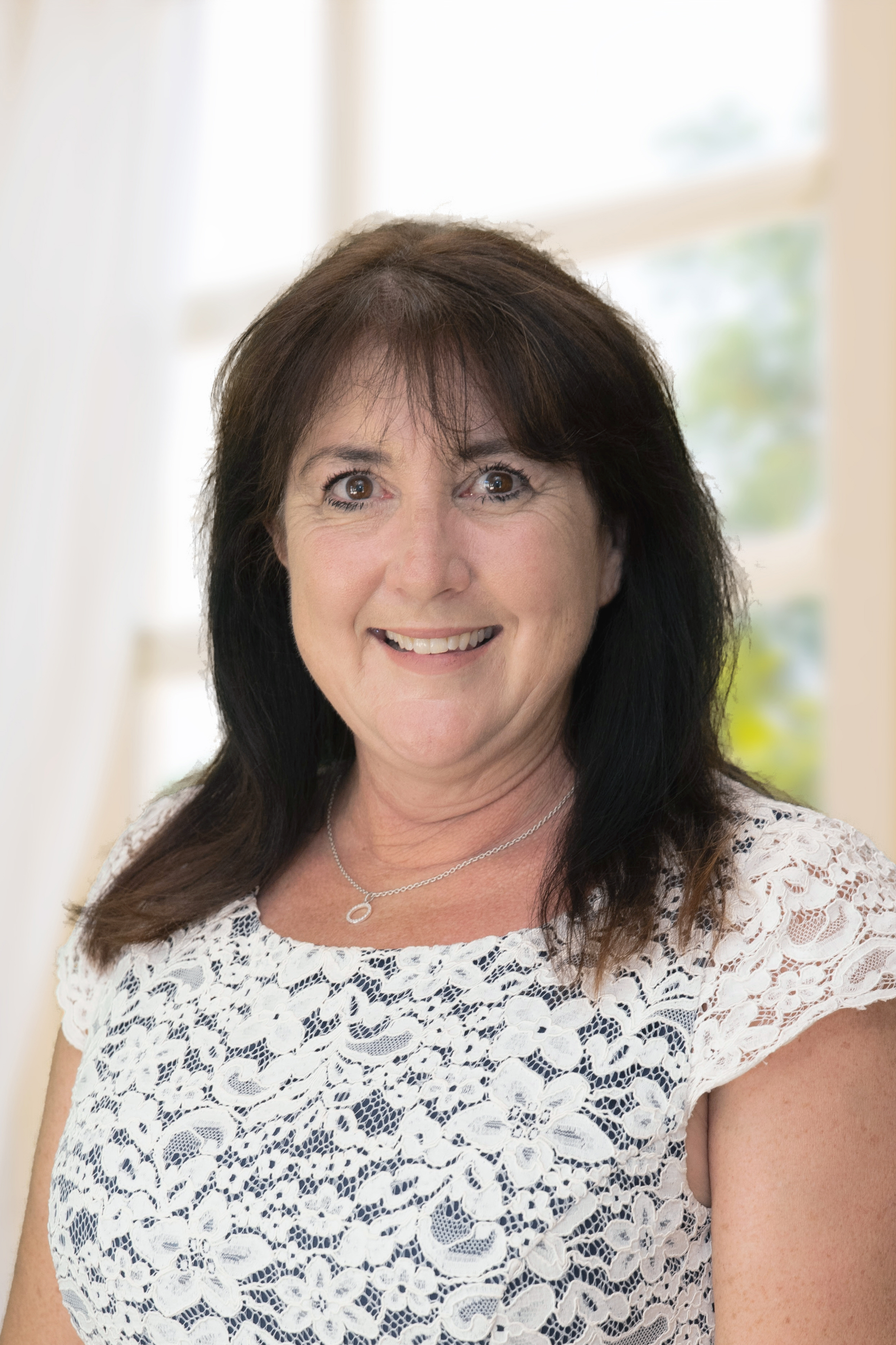 Dear Parents
I would like to begin by announcing and congratulating our new Leader of Learning Engagement K-12 for Semester 2 - Mrs Amy O'Reilly. Amy brings experience essential to developing a culture whereby there is a strong reciprocity between wellbeing and learning.
This important role has been working alongside the wellbeing team primary and secondary to commence, plan and progress our wellbeing structure at St Raphael's, as a K-12 continuum with consistency and common practice. In conjunction with this work is ensuring Homeroom and Teacher wellbeing role clarity. Parents will also have roles and structures shared with them over the coming weeks for feedback. Currently staff are giving feedback, and student forum groups will give feedback over the next few weeks.
I would also like to formally congratulate our new K-12 music teacher Mrs Butcher upon accepting the position. We wish Mr Mullholland all the very best in his new school. Already Mrs Butcher is embarking on our new school musical, The Lion King as the musical director. It is a big undertaking putting all primary and infants in the production, with secondary students being able to nominate to participate. Secondary students have received an email asking them to nominate their willingness to be in the production. We will need to conduct auditions with secondary students commencing this week.
The Leadership Team and staff have commenced co-constructing capital works for St Raphael's 5 year plan. Parents and students will be asked to give feedback in the next few weeks. Informing the capital works planning has been the recent qualtrics survey. I thank parents and students for their feedback in the survey. Whilst we cannot promise every request can be honoured, the majority of voices in our community will determine the key items, such as the necessity for the school hall.
Attendance continues to remain a significant focus in schools. One day out of school means the student has gaps in their learning, and upon return it is difficult to catch up when they also have current learning to undertake. Some parents have received attendance letters. The letters are mandated by the Government. It is every parent's responsibility to ensure their children go regularly to school, in most cases only being absent for illness.
This year at St Raphael's staff have commenced a collaborative learning journey across K-12. I have mentioned our journey a number of times however in the short time I have witnessed great dialogue between staff about learning, and staff sharing the implementation of clarity techniques, with self reflection and determining their own next steps. Also staff have been affirmed by student feedback that the clarity strategies are highly beneficial in supporting them to achieve the learning intention. In particular we are on a learning journey to ensure our students have clarity: What are they learning (not a task), How do they know they are learning (success criteria and exemplars), How can they improve (being given the tools to self assess and being able to use descriptive feedback to determine the next steps). It is indeed an exciting time for our staff, and our students as a community of learners.
God Bless,
Michelle Deschamps
Principal
Faith & Life
The Trinity Explained
Saint Patrick used the shamrock to teach the people of Ireland about the Holy Trinity which is 'The father, and the son, and the Holy Spirit'. According to St. Patrick's Day lore, Patrick used the three leaves of a shamrock to explain the holy trinity: the Father, the Son, and the Holy Spirit.
How did St Patrick Teach Ireland about the Trinity?
According to legend, Saint Patrick used a shamrock to explain about God. The shamrock, which looks like clover, has three leaves on each stem. Saint Patrick told the people that the shamrock was like the idea of the Trinity, that in the one God there are three divine beings: the Father, the Son and the Holy Spirit.
Altar Servers at St Raphael's Parish
Saturday 18 June - Georgie Pearce & Bella Starr
Sunday 19 June- William Allan & Kaiden Bischof
Saturday 25 June - Ned Osborne & Max Osborne
Sunday 26 June- Sienna Launders & Laura Bennett
What's On This Week
Administration
Pupil Free Day - Monday 18 July
Families are advised that the 1st Day of Term 3, Monday 18 July is a Pupil Free Day as all staff will be attending essential Professional Development. Term 3 commences for students on Tuesday 19 July 2022.
School Photos
School Photos will be taken this week, Wednesday 15 June and Thursday 16 June.
Students will be photographed in winter uniform, including school jumper and tie.
Please send your children to school in full winter school uniform on both days.
For Infants and Primary classes whose sports days fall on these days, Sports Uniform may be worn on Friday this week.
If you would like a family/sibling photo taken, orders must be placed by 4pm TODAY, Tuesday 14 June via www.creativeschoolportraits.com.au, clicking on Online Ordering and using the code: RU4G6ADP.
Only family photos are pre-ordered before photo day. Individual and class photos are ordered online after photo day using a unique access code which will be issued to each student later this month. Families unable to order online can contact the school for a print flyer.
Our Catholic Community Working Together - A Charter for Schools, Parents and Volunteers
The Catholic Education Diocese of Bathurst has released the attached Charter, outlining the responsibilities of all members of our Catholic School community - parents, carers, volunteers, educators and school staff - which will enable us to work together to ensure that our schools are collaborative, safe and supportive environments. Parents accept this Charter when signing and accepting the school's policies in the Enrolment Application Form, and by the act of accepting enrolment at a Catholic Education Diocese of Bathurst School. Please familiarise yourselves with this document and provide feedback to the school where necessary.

Wellbeing
Week 8 Primary Assembly
St Raphael's would like to warmly welcome our parents and carers to our Week 8 Primary Assembly.
New Date: This Friday, Week 8 (17 June)
Time: 2:10pm
Where: Saint Brigid's Hall (within school grounds)
Year 5 are looking forward to leading our NAIDOC themed assembly. Hope to see you there.

Canteen
Please find attached our Winter Canteen Menu for Terms 2 & 3. The soup for Week 8 is Pork Dumpling.
This fortnight's canteen roster is as follows
Tuesday 14 June - Michelle Wydmuch, Karen Campbell, Lisa Hall
Wednesday - CLOSED
Thursday 16 June - Aimee Broad, Kathryn Keefe

+ HELPER PLEASE

Friday - Michelle Wydmuch, Charlene Williams

+ HELPER PLEASE

Monday 20 June - Ben Cooley, Lisa Hall

+ HELPER PLEASE

Tuesday 21 June - Stefanie Bray, Michelle Wydmuch
Wednesday - CLOSED
Thursday 23 June - Aimee Broad

+ HELPERS PLEASE

Friday 24 June - Michelle Wydmuch, Jen Richmond

+ HELPER PLEASE
If you would like to speak with Donna about joining the Canteen Volunteer team, please call her on 0427 501 508 or register your interest here.
Curriculum News
Kindergarten Science

In Kindergarten, we made wobble toys as part of our Science unit, Physical World- Moving Things. The children in Kinder Gold then wrote a story about their wobble toy.
Lillian - I went horse riding.
Toby - My egg Prin is in the army.
Sonni - Lucas is my egg's name.
Charlotte - It's name is Lucy. It was in a tree.
Oscar - His name is Min and it likes to help my family set up my birthday and he also likes to set up my sister's birthday. And it likes to come with me on car trips.
Sophia - My egg loves to sleep at my house.
Mackenzie - My eggs name is Strawberry.
Raoul - He loves to play with me.
Year 5 Writing Tasks

Year 5 have been learning about informative texts and have constructed a sizzling start for their topic on gold. Here are some examples:
"Ting, ting!"
"Hey boys, I think I struck gold!"
"Hey, did you know gold is a precious metal? You should go cash that in," said Jeff. If you want to be as lucky as him, keep reading and find out how and where to find gold.
Charlie
"Swish, swish, swish," as I was swirling the pan to look for gold,
"Hey Bob, come have a look at this", said John.
"What is' it?" asked Bob.
"I just found three ounces of gold," said John.
Gold is a part of Australia's history and if you like that I have many more facts coming up.
Miller
"Clink, Clink." " Eureka, I've found some gold! What a lucky find." Did you know that gold is a very precious metal? If you want facts about where we find gold and its properties, I can tell you that and more.
Sienna
Did you know that 60% of gold is found in Western Australia? "Come over here Bob. I just found a massive nugget, not any nugget, a gold nugget!" Did you know that a gold nugget is a name that miners call a large block of gold? If you would like to know more you can keep on reading.
Alice
Clink! Clink! Clink! I hit gold! Ureka! Ureka! I've hit gold! This is a big nugget of gold. Who knows how much money I could get? Do you know that gold is more rare than diamonds? Read on to learn more information on gold.
Callum
Year 6 Stamina Writing
Year 6 Gold has been completing daily 10 minute writing tasks, which are centred around our class novel 'Holes' by Louis Sachar. They are given ingredients to place in their pieces and we collectively plan ideas that might be included. Some of our focuses to bump up our writing are: flash-up our vocabulary, vary our sentence lengths, experiment with different punctuation, use our senses to make the writing come alive, start with a sizzling start and end with a clever hook. The purpose of short writes is to build stamina and a sense of accomplishment, a bit like training for a marathon with smaller distance runs, as part of your training. Enjoy these impressive pieces of writing.
Sport Spot
Secondary Timetable
There have been changes to Secondary Class Timetable which will affect the days in which secondary students are to wear their sports uniforms for PDHPE and PASS (Prac). The updated timetable is provided for your reference.
Cross Country
Charlie Harris and Will O'Reilly took to the Homebush Cross Country track last week in the CCC and Polding Championships. Charlie ran 3km in the 12 yr boys whilst Will ran 2km in the 9yrs and under boys. Both boys ran an extremely strong race and St Raphael's is proud of their achievements.
Equestrian Team
Thank you to all who expressed interest in joining our Equestrian Team. St Raphael's is holding an afternoon tea 'meet and greet' on Tuesday 21 June in the MSLC at 4.45pm to discuss upcoming opportunities to represent our school. We look forward to seeing you there.
Upcoming Sport
Diocesan Open Secondary Boys and Girls Football (Soccer) Gala Day - Tuesday 21 June at Jack Brabham Sporting Fields in Orange
15s Girls Bill Turner Football (Soccer) Rd 3 - Thursday 23 June at Jack Brabham Sporting Fields in Orange
Secondary Schools Cup Netball (Stage 4 girls, Stage 5 girls and Stage 5 Boys) - Monday 27 June at Col Stinson Courts in Cowra
Stage 2 and 3 Schools Cup Netball & St Raphael's Soccer Gala Day - Monday 27 June Col Stinson Fields in Cowra.
Primary Students will start Week 10 of Term 2 with the postponed sporting opportunity from earlier in the term. Our stage 2 & 3 students will participate in either the Schools Cup Netball or the St Raphael's Soccer Gala Day. Mr Statham and Mrs O'Reilly have taken nominations and organised teams for the day. Further information about this day will be sent to parents via Compass.
Stage 3 AFL Development Day - Friday 1 July at River Park in Cowra
All Stage 3 students will attend an AFL development day on Friday 1 July. This will be run by the Central West AFL development team at River Park. In the morning students will participate in a range of fun training sessions before putting their skills to practice in a friendly match in the afternoon. Students will walk with their teachers to River Park after Homeroom. Students will be asked to wear their Sports Uniform on the day and pack their own lunch and water.
Stage 1 & 2 Hockey Development Sessions - Friday 1 July at St Raphael's Cowra
Mr Luke O'Reilly and Mrs Larissa Gallard will run hockey sessions for stage 1 & 2 students at St Raphael's on Friday 1 July. St Raphael's will provide plastic sticks and rubber balls so that no safety equipment is required.
Celebrating Student Success
Lifelong skills are being gained by our students as they learn First Aid with Mr Phelan as part of their Bronze and Silver Duke of Edinburgh Award. (No students were harmed in the taking of this photo!).
Positive Learning Behaviour - Primary
Congratulations to our primary students who have achieved the next level on our Behaviour Management Program.
Peyton Bates - 4 Gold
Indigo Nurcombe - 4 Gold
Flynn Allard - 4 Green
Charlize Skelton - 4 Green
Emily Twigg - 4 Green
Joy Bowen-Chambers - 4 Green
Edan Carman - 4 Green
Ava Douglas - 4 Green
Jacob Graham - 4 Green
Indi McClintock - 4 Green
Louis Thomas - 4 Green
Level 6
Willow Harris - 3 Gold
Grace Kelly-Shepherd - 3 Gold
Harrison Sheehy - 3 Gold
Lane Thompson - 3 Gold
Elsie Meyers - 3 Green
Rory Rue - 3 Green
Molly Vella - 3 Green
Frazer Archie - 4 Green
Georgia Kennedy - 5 Gold
Charlie Smith - 5 Green
Maddy White - 6 Green
Level 7
Milla O'Reilly
Your Teachers are very Proud of You!
Community Connections
Western NSW Local Health District
Vapes are not safe.
Join Western NSW Local Health District and headspace to find out why it's a big deal, and how to speak with your children about the risks of vaping.
Click below to register and propose any questions about youth vaping before Tuesday, 21st of June: https://www.surveymonkey.com/r/wnsw_vapingwebinar
All participants are invited to complete a post-webinar evaluation for a chance to receive 1 of 4 x $150 petrol vouchers.
For any enquiries, please email: WNSWLHD-HealthPromotion@health.nsw.gov.au