Term 3, Week 2 Newsletter - Monday 25 July 2022
Principal's Report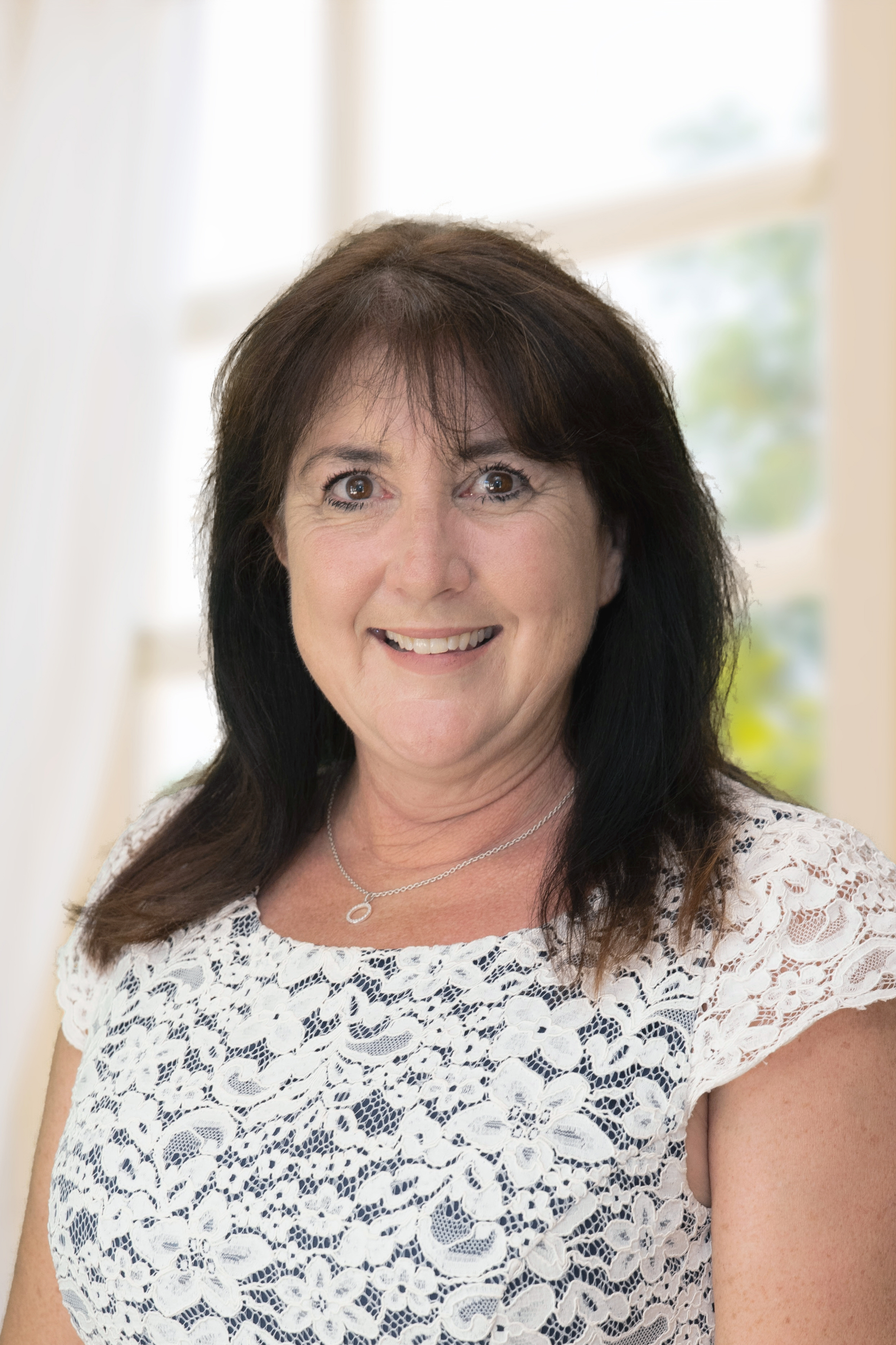 Dear Parents
Be 'kind' is our focus for Term 3. Kindness makes a significant impact on another person. I always tell students how one day I was really angry (I can't remember why), I went to get a coffee in Strathfield. The young barrista may or may not have known my mood, however he proceeded to engage me in conversation (although I was too mad to want to talk). The man persisted and over the course of (an extended coffee making experience), the barrista had changed my mood. His kindness made a significant impact and his kindness dispelled my negative emotion, and I walked away lighter. So imagine the impact each of us can make every day, imagine how much each individual can impact those around them.
A huge thank you to our new acting Assistant Principal, Mr Ben Thomson. Ben has worked alongside me in the holidays every day, and provided significant leadership in week one in my absence (COVID). All staff have acknowledged the impact that Ben has made already.
In particular this term, the Assistant Principal role has been redefined and is grounded in learning. The reciprocity between wellbeing and learning, means that if wellbeing is poor, learning does not occur. Therefore over the next semester Ben will largely take carriage of our new learning agenda across K-12, whilst I will work alongside Mrs O'Reilly to further develop our wellbeing structures and processes.
Our term started with our next steps in our professional learning journey. The day provided outstanding leadership from our International Expert Dr Michael McDowell, and extensive collegiality with our staff, Vince Connor CEDB Consultant, some parents and Father Laurie. This professional learning is already going into teacher practice, with our next staff Twilight professional learning, providing an opportunity to share with colleagues and receive feedback.
Thank you to all staff, organisers and Mr Thomson for overseeing the Subject Selection Evening. It is an important time for all Year 10 students to choose subjects they have an interest or skill in.
Thank you to the organisers and Mr Thomson for leading the Award Ceremony. It is a great way to applaud the many achievements of our students.
This term I want students to also focus on - the standard you walk past is the standard you accept - this statement applies to rubbish in the playground. I know I pick up every piece of litter I walk past, which is not much effort - why? I love St Raph's and our school environment. The other focus within this statement links to our anti bullying procedures. Be an upstander NOT a bystander. Bullying is not ok ever!
On the Capital works front - the administration office bathroom is now complete. What a difference a few cubicles can make! Also, the new meeting room is almost finalised for parents and teachers to meet. This term we are ensuring the blinds in the primary area are ordered and erected, and the staff kitchen will be complete next holiday (the original kitchen dates back to the 1960s).
God Bless, have a healthy Term 3.
Michelle Deschamps
Principal
Faith & Life
World Day for Grandparents and the Elderly
In 2021 Pope Francis proclaimed the World Day for Grandparents and the Elderly will be celebrated on the fourth Sunday in July each year, with this year's date being yesterday, Sunday 24 of July. The Day is marked near the feast of St Joachim and St Anne, the grandparents of Jesus.
The theme for this year's celebration is "In old age they will still bear fruit", taken from Psalm 92.
As a school community we will be celebrating our Grandparents in Term 4 when the weather is a little warmer. A date and events to be held will be released later in the year.
We Prayer for all Grandparents and Elderly on this World Day for Grandparents and the Elderly.
Prayer for the Second World Day for Grandparents and the Elderly
I give thanks to you, Lord,
For the blessing of a long life
For, to those who take refuge in You,
Grant always to bear fruit.
Forgive, O Lord,
Resignation and disillusionment,
But forsake me not
When my strength declines.
Teach me to look with hope
To the future you give me,
To the mission you entrust to me
And to sing your praises without end.
Make me a tender craftsman
Of Your revolution,
To guard with love my grandchildren
And all the little ones who seek shelter in You.
Protect, O Lord, Pope Francis
And grant Thy Church
To deliver the world from loneliness.
Direct our steps in the way of peace.
Amen.
Confirmation
Please keep our Year 6 Students who will be making their Confirmation on Saturday Night in your prayers. May God bless them and the Holy Spirit guide them.
Altar Servers at St Raphael's Parish
Saturday 30 July - Confirmation
Sunday 31 July -Joshua & Sam Launders
Saturday 6 August - Olivia Finn & Lucy James
Sunday 7 August - Oscar & Leuwin McGill
What's On This Week
Administration
Scholastic Book Club
Welcome back to a new term! Scholastic Book Club Issue 5 have now been distributed to primary students. A free book offer applies with Issue 5 where parents can get up to 3 free books if they spend over a certain amount. Please ensure your order is returned to the school, or placed online by this Friday 29 July. Thankyou.
Miss Christine Webb - Scholastic Coordinator
P&F Association
Position Vacant
The position of Secretary with the St Raphael's Catholic School P&F Association is now vacant and we welcome nominations from members of our school community who wish to put themseves forward for the position. Nominations received by the school will be forwarded to Simon Bray - President and Michelle Wydmuch - Vice President.
Curriculum News
Year 3 Writing

Year 3 has been working on writing well structured paragraphs. We are using an introductory sentence, adding detail sentences and finally a concluding sentence. We are really proud of our efforts. Here are some of our paragraphs about our holidays.
The Rise of Gru - By Elsie
During the holidays I went to Canberra to see a movie. I watched The Rise of Gru. We got popcorn, maltesers and two drinks. I got a Sprite and my dad got a Pepsi. The movie was really fun.
Dungeons and Dragons - By Rosemary
During the holidays I played Dungeons and Dragons. Our Dungeon master is Seb, our cousin, he's in Year Twelve at Faulconbridge. Elliott, Laura, May, Georgia and I are the people playing. We only get to play about every holiday. I think Elliott's is the best character, he's a cat with a giant sword. I really like playing DnD.
Minions: the Rise of Gru - By Jimmy
During the holidays I went to the Rise of Gru. It was about Gru as a child. I think it was very funny. I went with my friend Spencer. He had skittles and I had popcorn and M and M's. We went home after the movie. It was a good movie.
The Beach - By Ruben
During the holidays I went to Tuross Heads. I went to the beach and it had lots of sticks. So, I made a hut with the sticks. We all went for a big walk. It was a great day and I got to spend time with my family.
This is your Captain speaking!! During the July holidays I went to India. First we went to Kuala Lumpur in Malaysia. We went shopping in the airport. Kuala Lumpur is the capital of Malaysia. Then we went to India and you might be wondering what I did there. I went to New Dehli, Mumbai, the town of Amlon and Hyderabad. We then went back to Kuala Lumpur then onto Sydney and home to Cowra. By Anantarvir
In the holidays I turned nine and Jack came over. We went to Orange and watched Minions the Rise of Gru. After we had Maccas for lunch. We came back home and played Xbox and had frog ice cream cake. The next morning we played more Xbox. By Lane.
Thursday!!! In the holidays I had the best Thursdays because I got to go to the Services Club and every time I had chicken schnitzel. Also at the end of the holidays I got to go to Young and bought some stuff for my Nintendo Switch. By Harrison.
Ring Ring!! During the school holidays I went to a soccer clinic and it was very fun. I learned lots of new tricks so now when I play I can get more goals for my team and we can win.. Also I got a thing that goes in my shoe and it tells me if my kicks are good. I had lots of fun. By Grace.
In the July holidays I did some cleaning and I went to Maitland. It took six hours to drive there. We went for my uncle's wedding and we stayed at his house for one night. On Friday we went to rehearsal for the wedding. My brother was the ring bearer, I was the flower girl , dad was the best man and my mum, well she was my mum. On the Saturday was the real wedding and on the Sunday we drove home and unpacked. The wedding was the best bit of my holiday. By Willow.
Stage 4 LOTE

On the last day of Term 2, Mrs Olbourne organised a Japanese cooking class for our Stage 4 students. There was great excitement learning how to make the traditional dish, okonomiyaki, and even more excitement in eating it! Okonomiyaki is described as a savoury pancake made with a cabbage and egg base and adding personalised flavourings into the mixture. It is always topped off with a special BBQ sauce and mayonnaise!
A big thank you to Miss Tina and Miss Pearce who ably assisted and to Mrs Malcom and Mrs Bischof for helping us in the Hospitality centre.
Sport
Secondary Sports Uniform
Due to changes in the timetable, the days in which Secondary students can wear their sports uniform has changed. Sports uniform is only to be worn on the following days in Term 3 for 7-10 PDHPE and 9/10 PASS PRAC DAYS:
Canteen
Please find attached our Winter Canteen Menu for Term 3.
This fortnight's canteen roster is as follows
Tuesday 26 July - Lisa Mallon

+ HELPER PLEASE

Wednesday - CLOSED
Thursday 28 July - Kathryn Keefe

+ HELPER PLEASE

Friday 29 July - Jessica Newcombe, Sarah Harris

+ HELPER PLEASE

Monday 1 August -Kylie Kollas

+ HELPER PLEASE

Tuesday 2 August - Stefanie Bray

+ HELPER PLEASE

Wednesday - CLOSED
Thursday 4 August - Ammie Broad

+ HELPER PLEASE

Friday 5 August - Charlene Williams, Michelle Wydmuch

+ HELPER PLEASE
If you would like to speak with Donna about joining the Canteen Volunteer team, please call her on 0427 501 508 or register your interest here.
Positive Learning Behaviour - Primary
Congratulations to our primary students who have achieved the next level on our
Behaviour Management Program.
Level 6
Eli Hodder - 3 Gold
Evana Manu - 3 Gold
William Buik - 3 Green
Halle Flanagan - 4 Gold
Kayli Hurst - 6 Green
Level 7
Melanie Bryant - 3 Gold
Anantarvir Dhumi - 3 Gold
Joshua Launders - 3 Gold
Elsie Meyers - 3 Green
Senan Dissanayake - 4 Green
Emily Twigg - 4 Green
Ned Osborne - 5 Gold
Max Osbourne - 5 Green
Nick Green - 5 Green
Jack Graham - 5 Gold
Felicity Bowen-Chambers - 6 Gold
Koby Dluzniak - 6 Gold
Demmi Flannery - 6 Gold
Emily Savage - 6 Gold
Seth Friend - 6 Gold
Your Teachers are very Proud of You!
Community Connections