Term 3, Week 4 - Monday 8 August, 2022
Principal's Report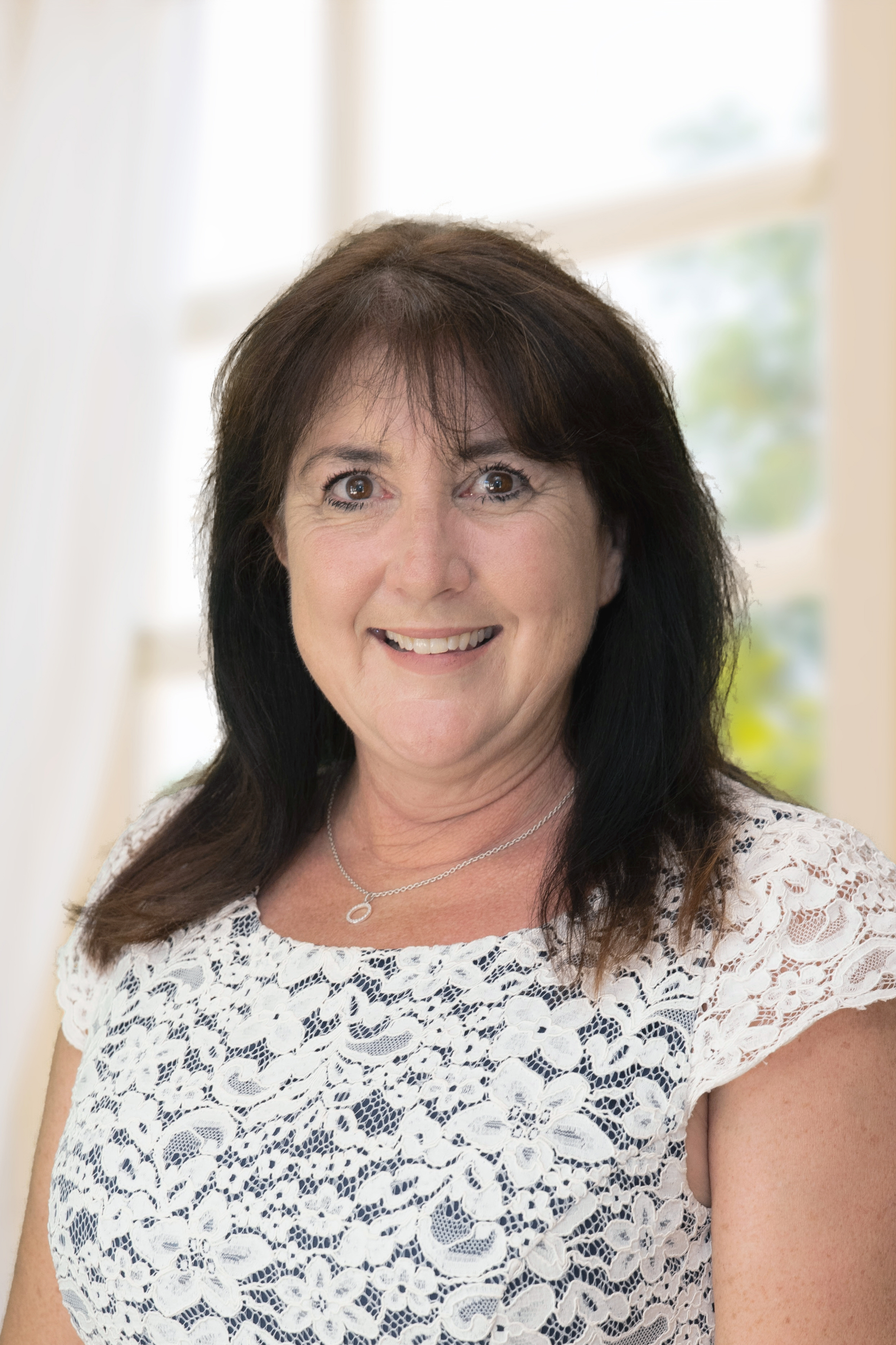 Dear Parents
'Kindness is like a boomerang- if you throw it often, it comes back often.' (Kiri)
Kindness does not take a whole lot of effort, and the rewards for the individual are numerous. Being kind makes you feel good, but even greater than that, when you are positive you attract positivity. So people are kind to you.
I remember when I was young, there was a woman who I had a disagreement with. We avoided each other, however this was not possible at all times. This is a similar situation for our beautiful St Raphael's community. So when this young woman and I came together, it was awful. I was silent, she was silent, it was awkward and above all I felt bad. It took a lot of energy to be dismissive with the woman. However, one day we were forced to support each other at a photocopier. There was nothing to be done but help each other. Wow what a moment…..many weeks of awful feelings, and suddenly kindness to each other resulted in a lighter feeling. We each smiled and both laughed at the silliness of the many weeks of awful feeling we had to each other and how it was not just awful to the other person but felt awful.
So I encourage each of you to be kind, both internally and externally, the impact you can make can be life changing.
Over the following weeks the following will be addressed with students:
Uniform - Secondary students have uniform checks in every homeroom. Students will have non uniform compliance recorded in Compass. The student will be issued with a reflection. If a student has an unforeseen circumstance requiring non compliance of uniform expectations, the student is expected to supply a note from their parent/carer. The infringement will be recorded in Compass.
Formal school events such as Mass, require every student to be in full school uniform. Students have numerous reminders, so expectations are clear. Stating that a student has forgotten is not accepted due to the consistent reminders. A reflection will be given and the student is not permitted to be with their year group for the event.
Students wearing sports uniforms on the incorrect day, will receive an immediate reflection. It is each student, not the parent's responsibility to ensure their uniform is available to be worn on the correct day.
Piercings need to adhere to the school policy. No nose rings or eye piercings, and a maximum of two sets of earrings no larger than the ear lobe.
Hair must be tied back and tidy. We represent a proud community so each student is expected to be present as a proud member of our community, representing not only our tradition and school, but your family. Thank you to all the boys who have acquired haircuts that make them look older and a wonderful example of St Raphael's students. Mullets are not representative of our school culture, therefore the few students who have a mullet are required to tie them back.
Continual refusal to wear school uniform means that a student does not want to adhere to school expectations, and will be sent home each time they are in incorrect uniform.
Mobile Phones - are not permitted during school hours…full stop! If a student has a phone out, they will be required to go to the school office to put it in the draw. They will also receive a reflection. No excuse is accepted. This is not a new school rule and is therefore not a surprise.
If a student is filming any part of a lesson or if a teacher is filmed, the student will receive a suspension and be immediately sent home.
Chewing gum - students eating chewing gum are given an immediate reflection. The damage to school property from chewing gum costs the school a great deal of money to remove. Money that should be spent on educational purposes. Therefore chewing gum is not permitted at any time and no excuse will be accepted. Continual identification of chewing gum means the student will be sent home.
FINALLY - Reflections
Reflections are not an option. If you have acquired a reflection it is YOUR responsibility to attend. School expectations are explicit, and every enrollment is based on mutual acceptance of this from parents and students. Therefore non attendance at reflection will be considered defiance, and result in suspension.
ON A GREAT NOTE ....
The school production - The Lion King, is well underway. It will be a wonderful event for our community. Ticket sales will be communicated shortly and available at the Cowra Civic Centre.
A note will be sent home shortly to primary parents highlighting the cost of each child's costume, which will likely be between $10-$15.
We will be calling for parent volunteers shortly, to help support the various animal creations allocated to each year level. No experience necessary!
Michelle Deschamps
Principal
Faith & Life
Feast of Saint Mary of the Cross MacKillop - August 8th
This great Australian woman inspired great dedication to God's work in the then new colonies. In today's world, she stands as an example of great courage and trust in her living out of God's loving and compassionate care of those in need.
Confirmation Retreat
Thank you to the Year 10 CSYMI students for facilitating a fantastic Confirmation Retreat on the Thursday of Week 2. All students had a very enjoyable and fulfilling time.
Altar Servers at St Raphael's Parish
Saturday 13 August - Georgie Pearce & Bella Starr
Sunday 14 August - William Allan & Kaiden Bischof
Saturday 20 August- Ned Osborne & Max Osborne
Sunday 21 August - Joshua Launders & Sam Launders
What's On This Week
Administration
Wellbeing
Cultural Sharing Group
For the rest of the year we will be offering our boys Cultural Sharing Group to students from Kindergarten through to Year 10 who identify as Aboriginal and or Torres Strait Islander. Our group has been invited to be part of the school's Lion King production and we would like for our girls to also be involved. Our girls from Kinder to Year 10 who identify as Aboriginal and or Torres Strait Islander will now be invited to join Mr Chris Colemane and the boys group on Wednesday mornings during Learning Plus. Should you have any queries please contact Mrs Kiri Hubber (AEW) or Mr Chris Colemane (Indigenous dance coordinator) at the school. Further information regarding the groups involvement in the musical will be sent out via a letter with the students in the coming weeks.

Breakout Anniversary

Our school leaders respectfully represented our school, laying wreaths during Breakout Anniversary services last Friday.
Canteen
Please find attached our Winter Canteen Menu for Term 3. A variety of soups are available this week ... please speak to Mrs Stokes for the special of the day!
This fortnight's canteen roster is as follows
Tuesday 9 August - Lisa Mallon

+ HELPER PLEASE

Wednesday - CLOSED
Thursday 11 August - Ammie Broad

+ HELPER PLEASE

Friday 12 August - Michelle Wydmuch, Jen Richmond, Jess Newcombe
Monday 15 August -Ben Cooley

+ HELPER PLEASE

Tuesday 16 August - Stefanie Bray

+ HELPER PLEASE

Wednesday - CLOSED
Thursday 18 August - Ammie Broad

+ HELPER PLEASE

Friday 19 August - Michelle Wydmuch, Anna Thirkell

+ HELPER PLEASE
If you would like to speak with Donna about joining the Canteen Volunteer team, please call her on 0427 501 508 or register your interest here.
Curriculum News
Opera Australia Performance
Infants, Primary and Elective Music students will be attending a performance of Cinderella performed by Opera Australia at the Cowra Civic Centre on Wednesday 31 August from 1:30pm - 2.30pm.
This is a wonderful opportunity for our students to experience a national full-staged opera, especially designed to suit a young audience. The students will walk to and from the Civic Centre with their teachers and there is no cost. Students are expected to wear their full school uniform. A reminder will be sent closer to the date.
Sport Spot
Wow! Sport has exploded off the blocks this term. Primary and Secondary students have experienced a range of sporting opportunities. The St Raphael's community is excited to celebrate the many successes that have already been achieved by our athletes this term.
Primary Schools Cup Netball/Soccer Gala Day
After two false starts, our Stage 2 & 3 students went to Col Stinson Park to participate in either the Schools Cup Netball Competition or the St Raphael's Soccer Gala day.
Students that participated in the soccer gala day demonstrated fancy footwork and some remarkable goal scoring. Mr Statham organised the day and praised students' participation levels.
St Raphael's had the largest number of team entries in both the competitive and non competitive Stage 2 & 3 competitions at the Netball. Each of our teams displayed excellent sportsmanship and enjoyed a great day with their friends. The Stage 3 competitive team won all of their games and finished first. This allowed them to progress to the Finals in Orange.
Primary Schools Cup Netball Finals
Mr O'Reilly travelled to Orange with the Stage 3 Mixed netball team last Wednesday. In true Orange style, students played through all four weather seasons. Mr O said the team was 'on fire' and was extremely proud of their efforts.They finished the carnival in THIRD place!!!
Secondary Schools Cup Netball
Miss Zideluns, Miss Bischof and Mrs O'Reilly coached the Secondary Stage 4 girls, Stage 5 girls and the Stage 5 boys netball teams in Cowra. All three teams were extremely competitive throughout the day. The Stage 4 & 5 girls teams were undefeated, whilst our boys team finished in second place in their debut carnival. Due to wet weather the Secondary finals in Orange were postponed.
Southern Region Athletics Carnival
A very strong St Raphael's primary athletics team showed strength at our home track last Friday. Many students recorded personal bests in both the track and field events. A team of 13 students will now compete in the Southern Region team at the Bathurst Diocesan Athletics Carnival in Dubbo next Friday 19 August.
Mr Andrew Phelan and Mrs Julie-Ann Dromgold will attend this carnival. Students will receive permission slips today.
Polding Golf Championships
David Kang travelled to Blackheath to play in the 18 hole boys NSWCPS golf trials for students in year 3-6. David played an amazing round and took out the boys' Nett Division and gained selection in the Polding team, where he progressed to the NSWPSSA golf championships in September. We wish him luck!
Upcoming Sport
Primary Girls Rugby 7s Trials - Tuesday 9 August
Secondary Diocesan Rugby Union Gala Day - Wednesday 10 August
Secondary Schools Cup Netball Finals - TBC
Secondary Diocesan Athletics Carnival - Thursday 18 August
Primary Diocesan Athletics Carnival - Friday 19 August
Secondary Rugby League and League Tag Gala Day - Friday 26 August
Stage 2 Todd Woodbridge Cup - Friday 2 September
Stage 3 Cowra Primary Schools Cricket Cup - Tuesday 6 September
Positive Learning Behaviour - Primary
Congratulations to our primary students who have achieved the next level on our Behaviour Management Program.
Level 6
Ryder Muddle - 3 Green
Brayden Chooi - 4 Gold
Flynn Allard - 4 Green
Erik Bowen-Chambers - 4 Green
Joy Bowen-Chambers - 4 Green
Ava Douglas - 4 Green
Jacob Graham - 4 Green
Indi McClintock - 4 Green
Charlize Skelton - 4 Green
Jock Morgan - 5 Gold
Alex Moriarty - 5 Gold
Michael O'Leary - 5 Gold
Thomas Stephenson - 5 Gold
Level 7
Eleanor Duguid - 3 Gold
Olivia Edwards - 3 Gold
Caleb Healey - 3 Gold
Grace Kelly-Shepherd - 3 Gold
Lane Thompson - 3 Gold
Toby Woodhouse - 3 Gold
Samuel Launders - 3 Green
Claire Harrison - 4 Gold
Max Holmes - 4 Gold
Lucy James - 4 Gold
Cameron McAlister - 4 Gold
Anna Pearce - 4 Gold
Jacob Wydmuch - 4 Gold
Melanie Davies - 4 Green
Liam Doolan - 4 Green
Archie Frazer - 4 Green
Olivia Loveday - 4 Green
Claudia Orford - 4 Green
Harry Raynolds - 4 Green
Thomas Bryant - 5 Gold
Georgia Kennedy - 5 Gold
Shelby Ball - 5 Green
Chloe Edwards - 5 Green
William Allan - 6 Green
Oliver Tydd - 6 Green
Level 8
Dominic Bryant - 6 Gold
Atticus Hatzistamatis - 6 Gold
Lyla Louttit - 6 Gold
Jack Ousby - 6 Gold
Milla O'Reilly - 6 Green
Your Teachers are very Proud of You!
Community Connections