Term 3, Week 6 Newsletter - Monday 22 August, 2022
Principal's Report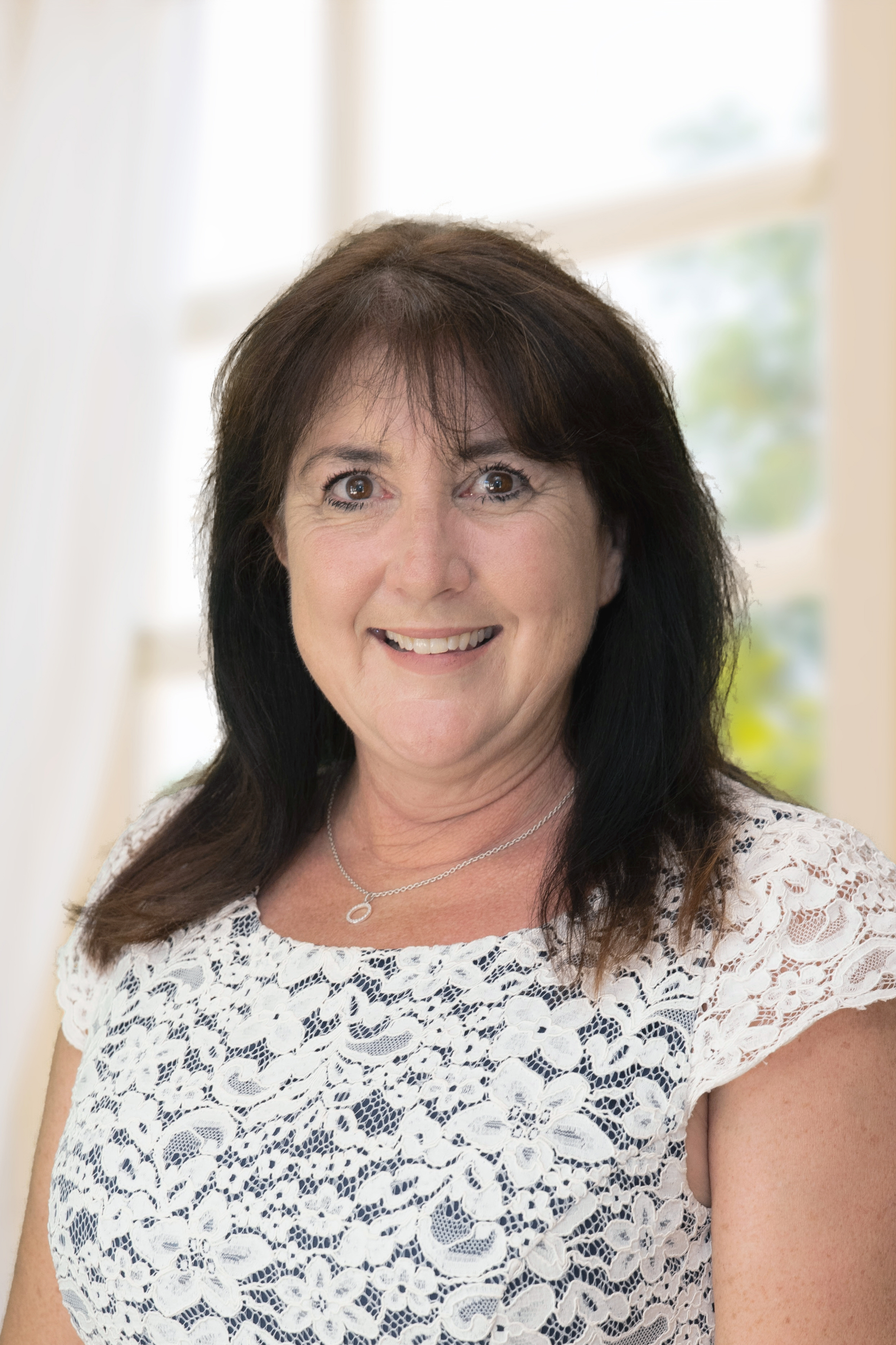 Dear Parents and Carers,
Last Monday we commenced our week by attending the Assumption Mass. All students K-12 were impeccable representatives of our school with every student in full school uniform, reverent and singing the hymns. When we go to Mass as a whole school, it is truly a wonderful sight.
I want to give a 'shout out' today to our staff. This year has been tougher than most, although we thought nothing could have topped the recent years we have been through. This years challenges have been many and sustained. The pressure on our staff to ensure every class has a teacher, despite teacher sickness and staff shortages is significant. Our challenges are indeed experienced in every school, and despite this our staff remain highly enthusiastic to ensure our students have every ability to excel beyond the classroom with a variety of learning experiences. Just look at the evidence on facebook and in the newsletter.
So I encourage parents and students to say thank you for all that our teachers do, as every teacher and support personnel on staff gives of themselves beyond the call of duty.
Over the last weeks there has been a significant focus on uniform, chewing gum and mobile phones at St Raph's. All students, parents and staff have clarity with expectations and consequences. We are making significant progress with our students, and appreciate the enormous effort some students have made to improve their uniform. The impact will be noticed in the community, where our students wear their uniforms with pride.
Last week, staff participated in another twilight professional learning workshop with our international expert, Michael McDowell, who resides in California. Our partnership with Michael has enabled K-12 staff to continue to develop experience and confidence in teacher clarity, and now work towards using surface, deep and transfer teaching and learning strategies. The connected learning we have undertaken is a journey we will continue to pursue into the future. The inquiry approach to our learning is highlighted in extensive research, as affecting more than one years growth in learning. Imagine the impact over time. In particular we are working towards developing common language and consistency in all classes across K-12.
The Lion King is well under way. The core cast meet every lunch time, and I have thoroughly enjoyed the singing and joyfullness (particularly with Pumba and Timon!). Shortly, parents from K-6 will be asked to contribute $15 for their costumes. This covers their tights, long sleeve shirt, costume decoration, head piece and face paint. Stay tuned for payment details.
God Bless,
Michelle Deschamps
Principal
Faith & Life
Vinnies School Sleepout
The Vinnies School Sleepout allows students and school communities to get a glimpse of the realities of homelessness on a personal level by 'sleeping rough' for one night. The Sleepout encourages students and teachers to gain a deeper understanding of homelessness, raise awareness of the realities faced by people experiencing homelessness and raise funds to support Vinnies homeless services in the local community.
Last Thursday Night some of our Year 10 Students took part in the Vinnies School Sleepout. They spent the night sleeping rough and raising awareness among students about the realities of homelessness. If you wish to donate to this event please use the following link.
https://my.fundraise.vinniesnsw.org.au/vinnies-school-sleepouts/st-raph-s-sleepout-2022
Altar Servers at St Raphael's Parish
Saturday 27 August - Charli Raynolds & Georgia Campbell
Sunday 28 August - Sienna Launders & Laura Bennett
Saturday 3 September - School Leaders
Sunday 4 September - Oscar McGill & Leuwin McGill
What's On This Week
Administration
Extended Planned Leave
For students taking planned leave longer than 10 days, a written Application for Extended Leave - Travel (Form A1) must be completed and submitted to the Principal for approval. Contact the school Office for further details and to obtain a copy of this form when required.
Scholastic Book Club
Scholastic Book Club Issue 6 have now been distributed to infants and primary students. If you wish to purchase an item, please ensure your order is returned to the school, or placed online by next Friday 2 September.
Miss Christine Webb - Scholastic Coordinator
School Musical
Claim the Dates

Rehearsals are well under way for the School Musical production of the Lion King! Mark your calendar for matinee and evening performances on Friday 28 and Saturday 29 October. Tickets will be priced at $12 for a child and $18 for an adult, and will be available online via the Cowra Civic Centre shortly.
Wellbeing
Beanie Day for Cancer Awareness
Thankyou to all our wonderful families for generously supporting our Cancer Awareness Fundraiser last Friday. Our students looked great in their colourful beanies! Your stellar efforts resulted in $640 being raised for the Cowra Cancer Action Group.
Years 6-12 School Social
Our Wellbeing Team is excited to announce the return of the School Social! Year 6 to Year 12 St Raph's students are invited to the event, being held on Thursday 8 September, from 6pm-9pm at St Raphael's Hall. St Raph's alumni Brian MacCabe will be DJ and tickets ($5) are now available from Mr Lette during lunch times. All money raised will be added to our school's Cancer fundraising efforts.
Any parents or carers who can spare some time to help on the night with the canteen, are asked to please give your name to Mrs Stokes.
2023 Kindergarten Transition
We welcome all parents of our 2023 Kindergarten Class to the Kindy Start Information Evening, being held next Tuesday 30 August at 5:30pm. Existing families wishing to enrol siblings at the school for next year are reminded that Enrolment Applications are now overdue, and must be submitted to the school prior to Kindy Start transition next month.
Ping Pong-a-Thon
St Raph's is proud to once again host Ping Pong-a-Thon, where students play table tennis to raise money and awareness to fight Modern Slavery. Save the date for Friday 9 September and sign up online at https://pingpongathon.com/t/straphspong2022cowra For more information, see Mr Rothe.
Canteen
Please find attached our Winter Canteen Menu for Term 3. Mrs Stokes has a variety of soups available this week, please see her to place your order.
This fortnight's canteen roster is as follows
Tuesday - Karen Campbell, Jodie Toohey
Wednesday - CLOSED
Thursday - Kathryn Keefe

+ HELPER PLEASE

Friday - Michelle Wydmuch, Kay Smith, Jessica Newcombe
Monday -Nadine Thompson

+ HELPER PLEASE

Tuesday - Stefanie Bray

+ HELPER PLEASE

Wednesday - CLOSED
Thursday - Michelle Wydmuch

+ HELPER PLEASE

Friday - Michelle Wydmuch, Jen Richmond

+ HELPER PLEASE
If you would like to speak with Donna about joining the Canteen Volunteer team, please call her on 0427 501 508 or register your interest here.
Curriculum News
Book Week - Open Classrooms and Book Parade
This Friday 26 August, Primary and Secondary students are encouraged to come to school dressed as their favourite book character. Primary classes are also very excited to invite our parents and carers into our classrooms from 9.45am. Our annual book parade will follow at 10.30am. We'd love for you to join us as we celebrate books, dreaming with our eyes open.
Cinderella - Opera Australia Production
Infants & Primary students (and Elective Music students) will have the exciting opportunity to see Cinderella, a professional production by Opera Australia, at the Cowra Civic Centre next Wednesday 31 August. The show starts at 1.30pm and finishes at 2.30pm and students will walk too and from the Civic Centre with their teachers within school time.
Poll Dorset Youth Day

The Poll Dorset Youth Day, held earlier this month was a great opportunity for youth of the central west to experience a hands-on and important learning experience. Secondary Ag students learnt many aspects of sheep studies, such as the cuts of meat, choosing appropriate rams for showing and farming, looking at the ewes and seeing how pregnancy testing for singles and multiple foetuses can help farmers utilise modern technology into good farming practices. Students were involved in rating the ewes and rams, and the cuts of meat. They also talked about the health and nutrition, market suitability and fat scoring of the growing industry leaders of Poll Dorsets. It was a great day.
Secondary Sports Prac Days

Due to changes in the timetable (effective 12/8/22) , the days in which Secondary students can wear their sports uniform has changed. Please refer to attached schedule for 7-10 PDHPE and 9/10 PASS PRAC DAYS for Term 3.
Sport
This week, St Raphael's is excited to celebrate all round sporting success and the range of opportunities that our students and staff have been involved in.
Rugby Union Gala Day
Mr Jeffries and Mr Thomson met the Stage 4 & 5 Rugby teams at school bright and early to make the long trip to Mudgee to compete in the Secondary Diocesan Rugby Gala Day. St Raphael's joined forces with St Mary's Wellington to compete for the first time. Our teams demonstrated grit and determination on the field with varying experience levels. Special shout out to Indigo who attended the Gala Day to lend her skills to the Red Bend team. Joe described the day as 'a lot of fun' and hopes that we can go again next year.
Primary Rugby 7s Trials
Rugby obsessed Alice made the trip to Wagga recently to trial for the Polding Rugby 7s team. She demonstrated a variety of skills amongst a group of competitive athletes. Alice will get the opportunity to trial for this team again next year and we cannot wait to see what she can do.
Secondary Diocesan Athletics Carnival
Mr Phelan and Mrs Gallard took our largest and strongest team to Dubbo to compete in the Diocesan Athletics Carnival last Thursday and were so impressed that we don't know where to start!
Each of the students in attendance demonstrated St Raphael's values of strength and gentleness. Every athlete put 110% into their events and left it all on the track and field.
We were really excited to be part of the relay races this year. Although St Raphael's was one of the smallest schools in attendance we had one of the loudest cheers. Mr Phelan could hear our roar from his official role on the other side of the field.
This year five, that is right FIVE students have made the Diocesan team that will compete at the CCC Athletics Championships in Sydney.
James McKenzie - 1st - 12 yrs boys Javelin
Toby Morrison - 1st - 13 yrs boys 200m and Long Jump
Karly Woods - 1st -14 yrs girls 100m, 200m and High Jump
Laura Price - 1st - 15 yrs girls Javelin, Long Jump, Triple Jump, High Jump, Discus and Shot Put. Laura also broke the Javelin record !!
Rory Thompson - 1st - 16yrs boys Javelin
Primary Diocesan Athletics Carnival
Mr Phelan and Mrs Dromgold attended the Primary Diocesan Athletics carnival on Friday. We had a team of eleven students make the trip to Dubbo with their families. Congratulations to Bobbi Curtale, Keavy Dromgold, David Kang, Lexie Kennedy, Milla O'Reilly, William O'Reilly, Claudia Orford, Erin Rutledge, Finn Sheehy, Oliver Tydd and Samuel Tydd for their efforts.
William O'Reilly and Claudia Orford performed exceptionally well and have made the Diocesan team that will compete in Newcastle.
Will O'Reilly - 2nd 9yrs boys 100m and 2ns 8-10 yrs boys long jump.
Claudia Orford - 2nd 8-10 yrs girls Discus
Upcoming Sport
Secondary Rugby League and League Tag Gala Day - Friday 26 August
Stage 2 Todd Woodbridge Cup - Friday 2 September
Stage 3 Cowra Primary Schools Cricket Cup - Tuesday 6 September
Secondary Schools Cup Netball Finals - Thursday 8 September
NSWPSSA Golf Championships - Monday 5 September - Wednesday 7 September
Polding Athletics Championships - Friday 9 September
NSWCCC Athletics Championships - Monday 12 September
Positive Learning Behaviour - Primary
Congratulations to our primary students who have achieved the next level on our Behaviour Management Program.
Level 6
Indigo Nurcombe - 4 Gold
Peyton Bates - 4 Gold
Max Nichols - 6 Gold
Louise Thomas - 4 Green
Edan Carman - 4 Green
Sarah Myers - 5 Green
Level 7
Willow Harris - 3 Gold
Henry Mitchell - 3 Gold
Harrison Sheehy - 3 Gold
Maddison Thomas - 3 Gold
Beau Tremble - 3 Gold
Rory Rue - 3 Green
Jimmy Smith - 3 Green
Jack Langfield - 4 Gold
Ben Pearce - 4 Gold
Callum Dromgold - 5 Green
Ayanna Goyal - 5 Green
Finn Sheehy - 5 Green
Layne Horton - 6 Green
Gus Osbourne - 3 Gold
Jarreau Emseis - 3 Green
Lara McIntyre - 3 Green
Madelyn McIntyre - 3 Green
Beatrix Perry - 3 Green
Molly Vella - 3 Green
Emily Twigg - 4 Green
Bobbi Curtale - 5 Gold
Ruby Lewis - 5 Gold
Jack Parrish - 5 Gold
Ruby Wilson - 5 Gold
Charlie Smith - 5 Green
Miller White - 5 Green
Thyna Chandara - 6 Green
Samuel Tydd - 6 Green
Level 8
Rosemary Bennett - 3 Green
Lucas Davies - 6 Gold
Joshua Launders - 3 Green
Harriet McColl - 3 Green
William O'Reilly - 3 Green
Ava Allan - 3 Gold
Jack Ousby - 6 Gold
Your Teachers are very Proud of You!
Community Connections
Any singers or musicians who would like to enter the open mic or anyone who is able to assist in any way, (including selling raffle tickets, door person, MC, Auctioneer for Sat night, Bar staff (RSA needed) or donations for the auction) are asked to please contact the Organiser Sarah Windus swindus76@gmail.com or call Gooloogong hotel after 4pm ask for Sarah ph. 02 63448327.