Term 3, Week 8 Newsletter Tuesday 6 September, 2022
Principal's Report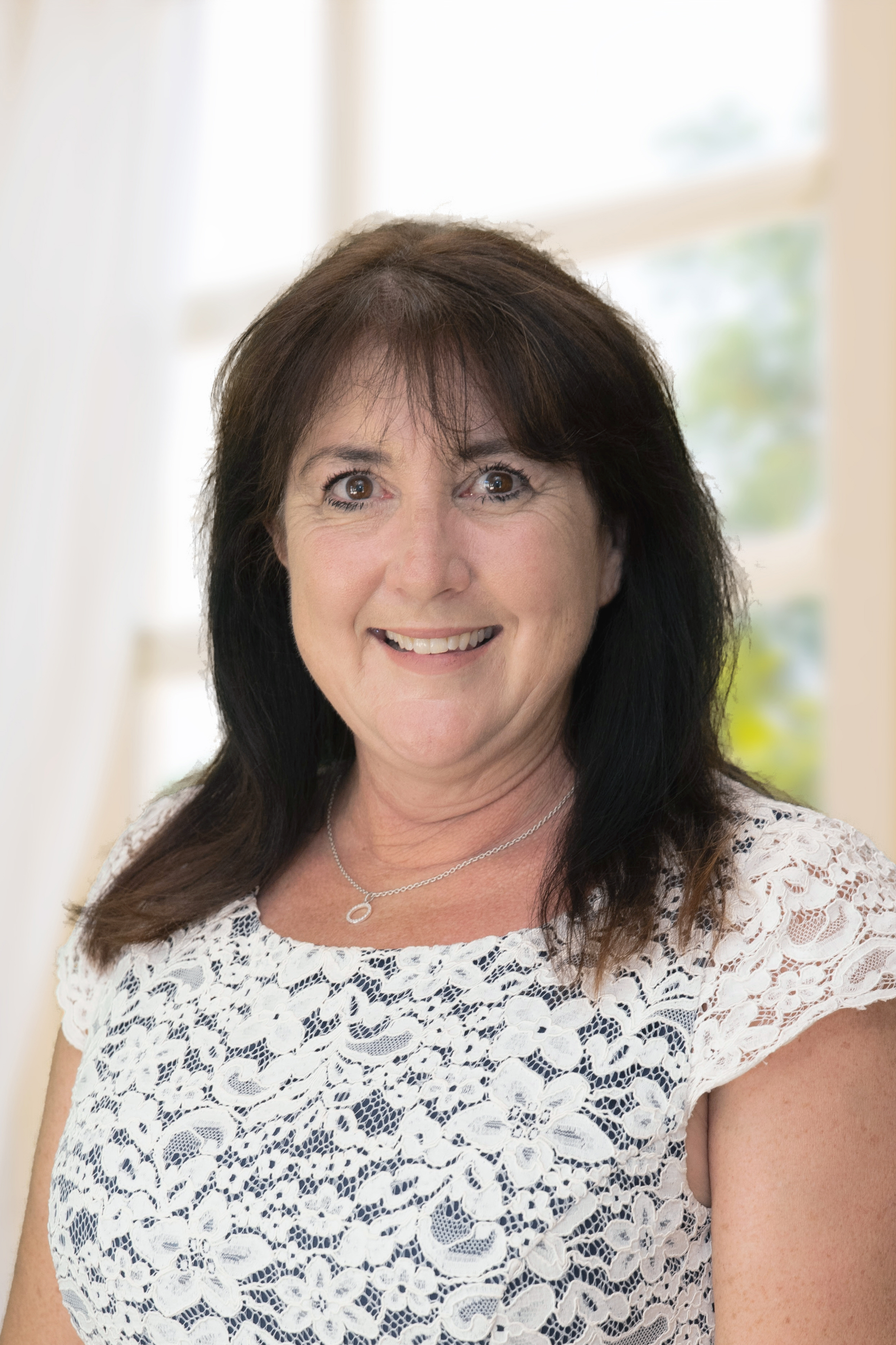 Dear Parents
What a huge term so far and there is much more to come. This year students have certainly had numerous opportunities to be involved in a diverse range of activities. Every co-curricular activity enables students to develop skills and knowledge as an extension of their curricular activities, exploring their skills and interests. So in 2022 we are back on track, after COVID, towards providing every student with opportunities to develop holistically whilst at St Raph's.
Last Friday, the hard work from Kimberly Henry and Deenita Mitchell (P & F parents) in planning, organising and leading the Parish Debutante Ball, was a huge success. The debutantes had beautiful dresses, and looked stunning. Many families attended, witnessing the presentation of our debutantes, their partners and their dance routines. Our young women and men had a great time, along with some of our primary school students who supported the dancing so beautifully. Thank you to Kimberly, Deenita and the team of P & F parents who supported the evening with various roles to ensure the success of the event. The hard work of our P & F provides St Raph's with funds to invest in initiatives for our students.
Last week Try a Trade saw an enthusiastic group of students, exploring a variety of trade options. At St Raph's we are aiming to meet every student where they are at. Therefore we have an academic pathway leading to an ATAR, and pathways to VET qualifications and School Based Apprenticeships. We are on target again in 2022 for every Year 12 to have accessed their chosen career pathway via university, apprenticeship or secured employment after completing a School Based Apprenticeship.
Year 8 had a very collaborative Retreat last week. All students explored a variety of pertinent awareness issues such as the complexity of friendships, with their peers. This important time enables students to think about their place within their community, society and the larger world.
Some students in Years 8 and 9, are involved in the Learn for School Program with PCYC on Thursdays. This program is about refocusing students and giving hope and goals for the future. Students involved in the program have found the variation of routine, and engagement with our local police, an extremely invaluable opportunity. The results of which are evidenced in the classroom.
Our Breakfast Club is thriving! The morning conversations among students of all year groups is robust. The enthusiasm for eating is certainly a challenge for our volunteers to keep up with at times. Thank you to all staff volunteers. It is hard for staff to give up this time before they go to class, however the staff remain enthusiastic in their volunteering. In particular I want to thank Mr Luke O'Reilly who continues to do all the organising and going beyond the call of duty for our students.
Year 11 Leadership Interviews were conducted last week, after submitting an application. Whilst understandably nervous, the students exhibited enthusiasm for a leadership position and the impact they want to make next year. The next steps in the selection process require staff and students to vote.
Once again our Duke of Edinburgh program has experienced another amazing event at the Dubbo Stampede, camping at a caravan park. The students had an awesome time during the Stampede and then touring around Dubbo Zoo. Mr Phelan works extensively to prepare our students for the various requirements of their award, and provides numerous opportunities to satisfy their award. In conjunction with Mr Phelan, Mrs Bennett and Mr Thomson (our acting Assistant Principal) gave up their weekend for the Stampede.
This week we are finally able to have face to face parent/student conferences. Whilst we understand some parents are enjoying zoom meetings, as a community we lose the connection between school and home. At enrollment every parent signed to state they are in a partnership with the school, so let's ensure our students benefit from the invaluable partnership between parents and teachers.
This week we have our first School Social in a few years. The purpose of this social is to reward our students in Years 6-12 for their commitment to our school and following expectations. In particular we have concentrated recently on uniform, chewing gum, mobile phones and ensuring every student has the ability to learn. So students who have not exhibited these expectations, are not permitted to attend the Social. It is wonderful to note that almost every student is able to attend, since the joy of having a social is a great reward.
The Lion King is progressing very well. It is exciting to see everything coming together. We now need parents to help with various aspects of the production. Please respond to Compass notifications if you are able to support us.
This weekend, we are hoping that the trees lining the front fence will be removed so our new front fence can be erected. The trees need to be removed due to new legislation enabling the electricity company to remove trees which may obstruct power lines. Once removed we can improve the paved area and vegetation at the front of the school.
Finally, our beautiful Chapel will commence renovation over the next few weeks. We will be conducting an opening early in Term 1 for our community. This is an exciting facelift and will add to the character and charisma of our beautiful Chapel. I think our Brigidine nuns will be pleased with the end result.
God Bless
Michelle Deschamps
Principal
Faith & Life
Altar Servers at St Raphael's Parish
Saturday 10 September - Ryan Clarke & Jacob Wydmuch
Sunday 11 September - William Allan & Kaiden Bischof
Saturday 17 September - First Eucharist
Sunday 18 September - First Eucharist
Following Jesus is not a part time occupation; it's not a hobby reserved for Sundays.
Jesus asks for our total commitment.
Lord, Open our Eyes to see the wonder of your love and mercy.
May we serve you with our whole self.
Amen
What's On This Week
Administration
Covid Reporting
Please note that we will no longer be reporting Covid cases via Compass Notifications. Parents and carers are reminded to remain vigilant when monitoring symptoms and testing regularly. RAT's are available for pick up from school, for those families requiring routine testing due to household contact.
Wellbeing
School Musical
All students from Infants and Primary along with the main cast from the Secondary school have been very busy rehearsing for our 2022 musical The Lion King. There are many wonderful teams involved in this large production of The Lion King including:
Mr Peter Lowe and his students who are constructing the set
Ms Michelle Coombes and her students who are designing & creating the artistic elements of the set
Mrs Cherie McCabe and Sammy McCabe who are directing the dance students
Mrs Michelle Deschamps and Mrs Tamatha Olbourne who are directing the acting and overseeing the production
Mrs Rachel Butcher who is directing the music
The Infants & Primary teachers who will be supporting their classes in the show
At the moment rehearsals are taking place during school hours, however, there may be some rehearsals scheduled for the secondary students after school as we draw closer to the performances. Parents will be notified beforehand about these rehearsals.
The musical will be performed at the Cowra Civic Centre in Term 4, Week 3:
Friday 28th October: Green team matinee performance for schools & evening performance
Saturday 29th October: Gold team matinee & evening performance
The Infants & Primary students are divided into the Green and Gold teams according to their class groupings. (Year 2 has been divided so that students are in the same team as their siblings where possible).
Classes and performance times are set. We are not able to swap students between performances as their positions in their particular performance are set and they are rehearsing in these positions. If you have any major concerns regarding your child not attending a particular performance please contact your child's class teacher as soon as possible.
We are in need of volunteers who can help with the face painting of students in the Infants & Primary classes. If you can help your child's class, please let their Homeroom teacher know. Face paints and designs will be provided.
If you haven't already done so, please have your child bring in a labeled pillow case (for storage of their costume).
We are currently accepting donations of large cardboard boxes to be used for set design for the Lion King School Musical. If you have boxes to spare, please bring them into school and they will be put to good use.

We also invite all available helpers (including students, parents and family) to attend a Set Design Working Bee on Saturday 24th September, starting from 9am at St Brigids Hall. Any assistance will be most welcomed.
This is an exciting opportunity for the St Raphael's students to participate in a large musical production which will be performed for family, friends and the wider community. If you have any enquiries, please email the school straphaels@bth.catholic.edu.au
The Musical Team
Canteen
Please find attached our Winter Canteen Menu for Term 3.
A new item on the menu is mini drumstick icecreams. These are nut free, $2 each and available at lunchtime.
This fortnight's canteen roster is as follows
Tuesday - Lisa Mallon

+ HELPER PLEASE

Wednesday - CLOSED
Thursday - Ammie Broad

+ HELPER PLEASE

Friday - Michelle Wydmuch, Charlene Williams, Jess Newcombe
Monday -Briony Woodhouse

+ HELPER PLEASE

Tuesday - Stefanie Bray

+ HELPER PLEASE

Wednesday - CLOSED
Thursday - Kristy White

+ 2 HELPERS PLEASE

Friday - Melissa Ousby, Michelle Wydmuch

+ HELPER PLEASE
If you would like to speak with Donna about joining the Canteen Volunteer team, please call her on 0427 501 508 or register your interest here.
Positive Learning Behaviour - Primary
Congratulations to our primary students who have achieved the next level on our Behaviour Management Program.
Level 6
Stewart Overman - 3 Gold
Ben Orrego - 6 Green
Timothy Skelton - 5 Green
Level 7
Eli Hodder - 3 Gold
Noah Campbell - 3 Green
Angus Ousby - 3 Green
Harper Chalker - 4 Gold
Mason Kirwan - 4 Gold
Joy Bowen-Chambers - 4 Green
Rowdy Causton - 4 Green
Senan Dissanayake - 4 Green
Olive Hodder - 4 Green
Mason Paul - 5 Gold
Ryan Clarke - 5 Green
Level 8
Melanie Bryant - 3 Gold
Tilly Gundersen - 3 Green
Simon Hakiza - 3 Green
Elsie Meyers - 3 Green
Connor Frazer - 4 Gold
Gaella Gaju - 4 Gold
Samuel Harris - 4 Gold
Evie Smith - 4 Gold
Jacob Cranney - 5 Gold
Nick Green - 5 Green
Max Osborne - 5 Green
Ella-Rose Paul - 6 Green
Charli Raynolds - 6 Green
Georgia Campbell - 6 Gold
Keavy Dromgold - 6 Gold
Sam Kollas - 6 Gold
Lexi White - 6 Gold
Your Teachers Are Very Proud of You!
Community Connections