Term 3, Week 10 Newsletter Monday 19 September, 2022
Principal's Report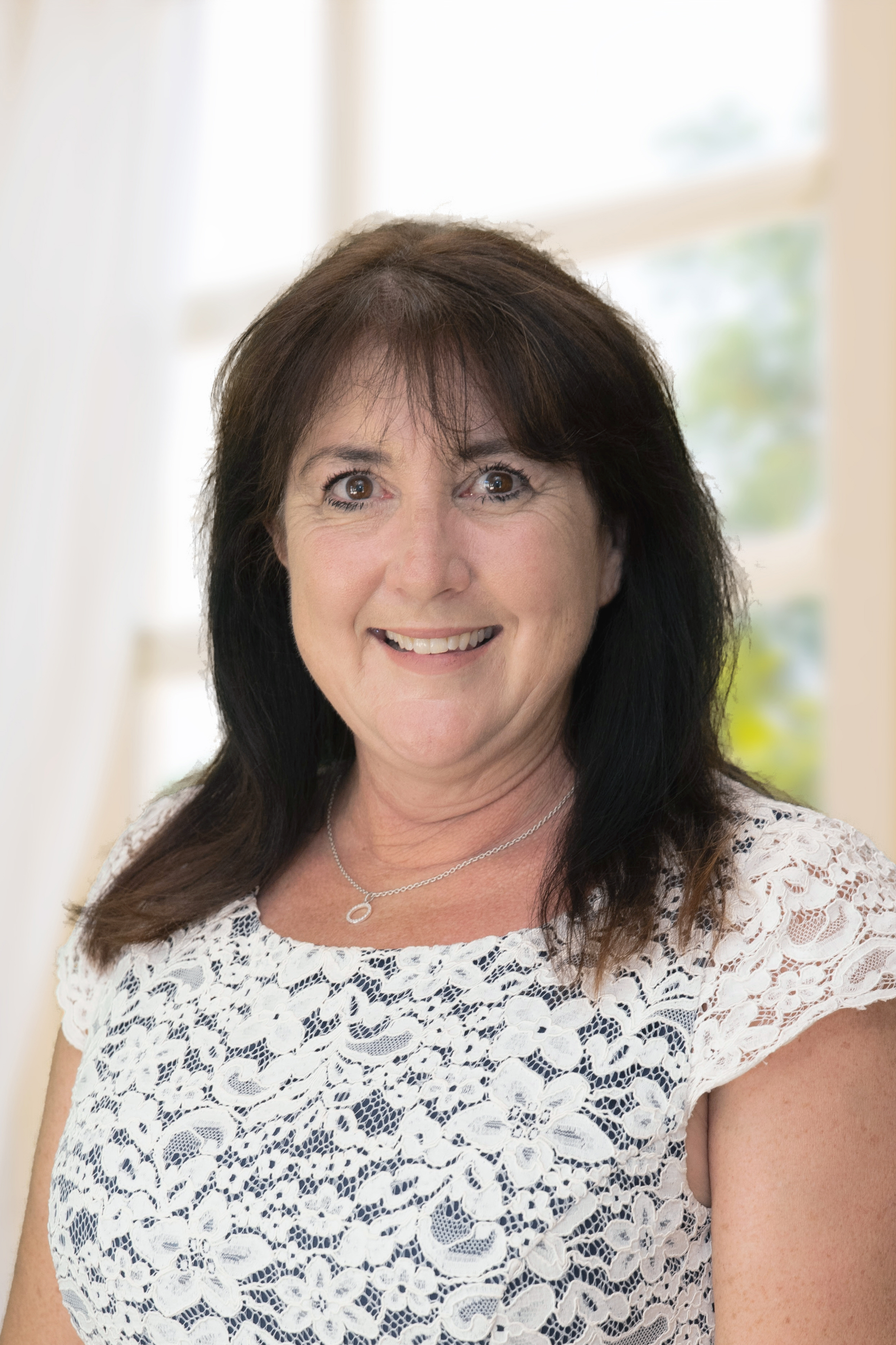 Dear Parents
This week marks the final lessons of 13 years of education for our Year 12 2022. What a remarkable feat that our Year 12 students have finished their schooling despite the last years of uncertainty, demonstrating their resilience and the ability to flourish. We encourage teachers, parents and students to pray for our Year 12, as they commence their intense study period before the HSC Examinations. This Friday will be our celebratory assembly for Year 12 2022.
Official announcement of our new School Captains and leadership team for Year 12 2023 was marked by excitement and quick phone calls to thrilled parents upon receiving the news. Natalie and Olivia are our new School Captains, with Logan, Chelsee, Codie and Charlotte in the Leadership Team. Students will each receive a portfolio area of responsibility over the following weeks. We look forward to our new leaders making a strong impression in 2023.
Our Executive Director, Christina Trimble visited our school on Friday. It was wonderful for Christina to see the physical, wellbeing and learning journey we have undertaken this year. In particular, Christina visited some classrooms to see teachers and students demonstrating and undertaking our learning clarity work and inquiry learning strategies.
Last Wednesday, I had the privilege of meeting with Bishop Michael. It was great to discuss all the wonderful things we are doing at St Raph's and the progress we have made this year to date. Bishop Michael has stipulated that all the St Raph's community needs to stop at 12pm each day to say The Angelus. Students have The Angelus in their school diary and it will be posted in classrooms. Initially I am going to do The Angelus with selected students across the school. The Angelus is a time for our Catholic community to stop together, and reflect on Mary's discipleship and opens your heart to receive God's grace. The Angelus will commence in Week 4 Term 4, after we have discussed the prayer and procedures with students and staff.
Last Wednesday, 4 groups of students entered into Write a Book In A Day. The students had a fantastic day whereby they had to plan, devise, edit and illustrate a book in 12 hours. This is a gruelling undertaking with students taking on various roles such as editors, writers and illustrators. The students also had parameters they needed to include such as interesting characters, setting, conflict, and certain words which needed to be featured. This is the first time St Raph's has been represented in this competition which raises money for cancer. I am sure each participant would reiterate the extent of learning they had over the course of the day, whilst learning about accountability, creativity, teamwork, cooperation and managing time. A huge bravo to all students involved and to their enthusiastic teachers for supporting them.
Last week our Wellbeing Team organised the first school social ( students 6-12) have been able to enjoy for a number of years. All the students had a fantastic time, with everyone getting up and becoming involved. The smiles and not to mention very hot bodies from dancing, was an absolute joy to witness.
I would like to thank Mr Holmes (parent) for donating his time to support our event. Your presence was thoroughly appreciated. I would also like to thank Mr Henry for being our security guard. I would also like to thank the canteen operators: Mrs Stokes, Ms Wydmuch (parent) and Mrs Richmond (parent). Finally thank you to the staff who gave up their time to make this event a success.
Last Friday evening, Mr Rothe organised the Pong V's Slavery event to raise money to prevent slavery of young people. The event raised more money than any year to date. The students had a great time playing mini tournaments. Thank you to the staff who supervised the event.
I am not sure if I can really capture in words the extraordinary participation and success students have had across our school in sports related opportunities this year. Recently, David Kang finished 16 under in the Nett score at the NSWPSSA Championships and is the Nett Champion. David finished 10th in scratch and was selected as a member of ACT State team. On Friday last week at the Polding Sports, William O'Reilly came 2nd in the 8-10yrs Long Jump and Claudia Orford also came 2nd in the 8-10 yrs discus. It is wonderful to hear people in the community acknowledging the fantastic achievements of our students in sport this year.
After the Parent/Student Conferences last week, it is important that parents and teachers work to support our students to achieve their learning goals and experience continued achievement.
As you may have noticed, our trees on Liverpool Street have now been removed. Our new fence will be erected shortly and plans to improve the paving, and garden beds will ensure there is seating for secondary students, and a covered all weather area.
We have received our quote for new blinds in the primary classrooms which will work to satisfy our emergency plans if there is a lockdown. Classrooms will be able to be totally blocked out with the door locked. To date, the students have had to hide behind tables crouched on the ground. So the new additions will improve our emergency procedures.
This year our new bubblers have been a great addition to our school. To accompany them, the final three bubbler bays will also be replaced with the same refrigerated and filtered water banks. This will ensure there are no more leaky bubblers and rusty pipes.
We recognise challenges a few students have presented with regarding vaping. This is an issue in every school. We have a zero tolerance for vaping as it is illegal. Students found with vapes will, and have been suspended and the police notified. The students will be consulting with the police regarding their involvement in vaping.
The toilets are no place for students to have group conversations. Students found in toilets standing around will receive a reflection.
The junior secondary boys and girls bathrooms will be redesigned. We are looking at single toilets with the wash basins outside the cubicle. The amenities blocks will be a walk through, so students will not be able to gather in the bathroom.
Take care over the holidays and have a wonderful break
God Bless
Michelle Deschamps
Principal
Faith & Life
End of Term Prayer
We thank you Lord, for this term.
For our challenges, our successes, and the mistakes from which we have learnt. Be with us as we spend our time with family and friends.
Give us strength and courage to do what is right: to be witnesses of our faith.
Amen
Altar Servers at St Raphael's Parish
Saturday 24 September - Ben Pearce & Anna Pearce
Sunday 25 September - Joshua Launders & Sam Launders
Saturday 1 October - Georgie Pearce & Bella Starr
Sunday 2 October- Sienna Launders & Charlize Skelton
First Eucharist Candidates
Our blessings are with our students who received the sacrament of First Eucharist over the weekend. They conducted themselves beautifully and are to be congratulated for their participation and commitment to this next stage in their faith journey.
What's On This Week
Administration
School Access - Driveway

Due to building works being carried out at the school during Week 10, access to the school via the main driveway will not be available this week. Students arriving at school prior to 9:15am are to enter the main school building via the primary double doors at the front of the school, and make their way to their respective areas via the primary playground. Departure of school at the end of the day will be via these same doors. There is no change to access to the front office for parents and families, or for late sign in of students arriving after 9:15am.
Covid Reporting
Please note that we will no longer be reporting Covid cases via Compass notifications. Parents and carers are reminded to remain vigilant when monitoring symptoms, are encouraged to test regularly and are advised to notify the school if your child tests positive to COVID-19 . RAT's are available for pick up from school, for those families requiring routine testing due to household contact. The latest NSW Government advice regarding Testing Positive to COVID-19 and managing COVID-19 symptoms is available here.
Head Lice Notification
From time to time we have an outbreak of head lice at the school. Today we were made aware of head lice present in the hair of infants students K-2 Please check your child's hair for head lice tonight using the methods recommended by NSW Health. If you find any eggs or lice, please commence treatment as recommended, and re-treat again after 7 days to ensure any outbreak is short lived. Information regarding the treatment of head lice is available at
https://www.health.nsw.gov.au/environment/headlice

A Message from the Country Education Foundation
Our local Country Education Foundation (CEF) provides financial support to our students as they leave St Raphael's for tertiary studies. This support is offered to those who go on to study at university or TAFE and also to those who undertake trade pathways.
We are thrilled to have a donor who is so passionate about our work that they are matching all donations made before 30th June, dollar for dollar!
Not only will giving now double your dollar, but it will also double the difference made for our regional communities. Every dollar donated to CEF creates $4.99 in social impact. That is an impressive return on your investment and it means you are making a measurable, tangible and real difference.
Your contribution to this campaign will enable the Cowra CEF to provide funds directly to support a Cowra school leaver in accessing further education or training.
If you are interested in making a tax deductible contribution before the end of this financial year, then please do so via the CEF website: https://cef.org.au/login/
Please nominate 'Cowra' as the local branch you would like to support.
If you would like more information about how our local CEF support our students or would like to join the CEF, please contact Mr David Lette, Treasurer, Cowra CEF via: d.lette@bth.catholic.edu.au
Critical Incident Policy

St Raphael's Catholic School's Policies and Procedures are made available to families via our school website. We will also routinely share policies with our school community via our fortnightly newsletter. Please click here to find out more about the school's Critical Incident Policy.
School Musical
Infants and Primary families are reminded to please check their Compass App / Events and Payments to give consent for their childs involvement in the upcoming Lion King Jnr Musical. The $15 costume payment may also be made via Compass Events.
All available helpers (including students, parents and family) are invited to attend a Set Design and Costume Working Bee this Saturday 24th September, starting from 9am at St Brigids Hall. Along with constructing the set, we will be completing ears and tails and decorating the shirts for the students in the Musical. If you have a sewing machine, please bring it along. There is plenty of work that will not require sewing skills as well.

Thank you very much for your support, and we hope to see as many helpers as possible on Saturday morning as many hands make light work. If you have any enquiries, please email the school straphaels@bth.catholic.edu.au
The Musical Team
Sport Spot
Today I am excited to share another newsletter Sport Spot that is full of participation and achievements. St Raph's is really proud of the way that our students' wear the green and gold.
Secondary Rugby League and League Tag Gala Day
St Raph's hosted Canowindra High School, The Henry Lawson High School and Parkes Christian School at River Park for a day of Rugby League and League Tag. Dave Elvy from the NRL and his colleague attended to facilitate the gala day and officiate the games.
St Raph's entered four teams; Stage 4 Rugby League, Stage 4 League Tag, Stage 5 Rugby League and Stage 5 League Tag. All four schools in attendance are of a similar size, which resulted in all of the matches being extremely competitive. Our teams had varying levels of success on the day ranging from 2nd overall to 4th.
The atmosphere at the carnival was the greatest success! Each team ran onto the field through a tunnel of Green and Gold cheers. Every try and tackle was accompanied by a roar from the sideline. We'd like to thank Mr Jeffries, Mr Colemane and Miss McNamara for coaching on the day.
Stage 2 Todd Woodbridge Cup
Thirty Stage 2 students attended the Todd Woodbridge Cup Tennis Competition with Mrs James and Mrs Twohill-Scott. Our teams had a great day learning and developing their tennis skills whilst competing against teams from Cowra Public, Holmwood and Canowindra.
Thank you to the ten secondary students that volunteered their time and knowledge to help on the day!
Mrs Garratt from Cowra Tennis organised the day and was excited to award St Raph's as the winning team. This team of eight players will now get to progress to the Todd Woodbridge Cup finals in Sydney on November 14, 2022. Mrs Twohill-Scott will coach this team at the event. Further information will be sent to parents through Compass.
Stage 3 Cowra Primary Schools Cricket Cup
All of our stage 3 students spent a fantastic day in the sun with their friends playing T20 Blast Cricket. This format of cricket is fast and exhilarating. The modified rules allow every student an equal opportunity to experience success while fielding, batting and bowling.
The St Raph's teams played teams from other local Primary schools. Thank you to the secondary students' that attended and umpired the matches!
Secondary Schools Cup Netball Finals
Unfortunately due to poor weather on Thursday 8 September the Secondary Schools Cup Netball finals had to be postponed for the second time. Netball NSW is yet to release further information for this carnival. We will inform students and parents via compass as soon as we know.
NSWPSSA Golf Championships
St Raph's very own golf star recently competed at the NSWPSSA Golf Championships in Moorebank as a member of the Polding team. David had a very successful campaign and finished with a Nett Score of 16 under and was awarded the Nett Champion of the tournament. He finished 10th in the scratch and has been selected as a member of the ACT team and will compete at the School Sport Australia Golf Championships in Canberra on Sunday 13 November to Thursday 17 November.
Polding Athletics Championships
More Athletics Success. Will O'Reilly and Claudia Orford recently travelled to participate at the Polding Athletics Championships. Claudia participated in the 8-10 yr girls Discus whilst Will competed in the 8-10 yr boys Long Jump and the 9 yr Boys 200m.
Both students recorded PBs in their field events and were able to finish on the podium.
Claudia and Will both finished second and received a silver medal. Will qualified for the 200m final and finished 8th. They will now both attend the NSWPSSA Athletics Championships in October.
NSWCCC Athletics Championships
On Monday 12 September Mr Andrew Phelan (CCC Athletics official) and our largest Diocesan team travelled to Homebush to compete at the NSWCCC Athletics Championships. The weather was exceptional and all students wore their Diocesan uniform with pride. We congratulate Rory Thompson, Laura Price, Karly Woods, Toby Morrison and James McKenzie for their athleticism.
Special mention to Karly Woods who won the silver medal in the 14 yr Girls High Jump.
Upcoming Sport
Secondary Diocesan Touch Football - Wednesday 19 October, 2022
NSWPSSA Athletics Championships - Wednesday 19 October & Thursday 20 October, 2022.
Primary Summer Sports Trials
Basketball & Tennis - Friday 28 October, 2022

Cricket, Touch Softball - Thursday 27 October, 2022
Mrs Larissa Gallard - K-12 Sports Coordinator
Canteen
To mark the end of Term 3, Mrs Stokes is offering a Special Canteen Day this Friday 23 September.
In place of the regular lunch menu, a choice of two $7 meal deals will be available. Students may select from either a hot dog, or a mini snitty wrap, both of which will come with a can of drink and a bag of lollies, all for $7 (please see attached order form). Special Lunch orders will need to be in to the Canteen by Tuesday please.
A new item on the menu is mini drumstick icecreams. These are nut free, $2 each and available at lunchtime.
This fortnight's canteen roster is as follows
Tuesday 20- Karen Campbell

+ HELPER PLEASE

Wednesday 21 - CLOSED
Thursday 22 - CLOSED
Friday 23 - Michelle Wydmuch, Kylie Kollas, Jess Newcombe
Monday 26 September - SCHOOL HOLIDAYS
If you would like to speak with Donna about joining the Canteen Volunteer team, please call her on 0427 501 508 or register your interest here.
Positive Learning Behaviour - Primary
Congratulations to our primary students who have achieved the next level on our Behaviour Management Program.
Level 6
Dorian Noakes - 4 Gold
Zavanna O'Brien - 4 Gold
Level 7
Bobby Broad - 4 Gold
Halle Flanagan - 4 Gold
Level 8
Eleanor Duguid - 3 Gold
Willow Harris - 3 Gold
Caleb Healey - 3 Gold
Grace Kelly-Shepherd - 3 Gold
Maddison Thomas - 3 Gold
Lane Thompson - 3 Gold
Toby Woodhouse - 3 Gold
Gabrielle Bryant - 3 Green
Jack Keefe - 3 Green
Anna Pearce - 4 Gold
Jacob Wydmuch - 4 Gold
Your Teachers Are Very Proud of You!
Community Connections