Term 4, Week 8 Newsletter - Monday 28 November 2022
Principal's Report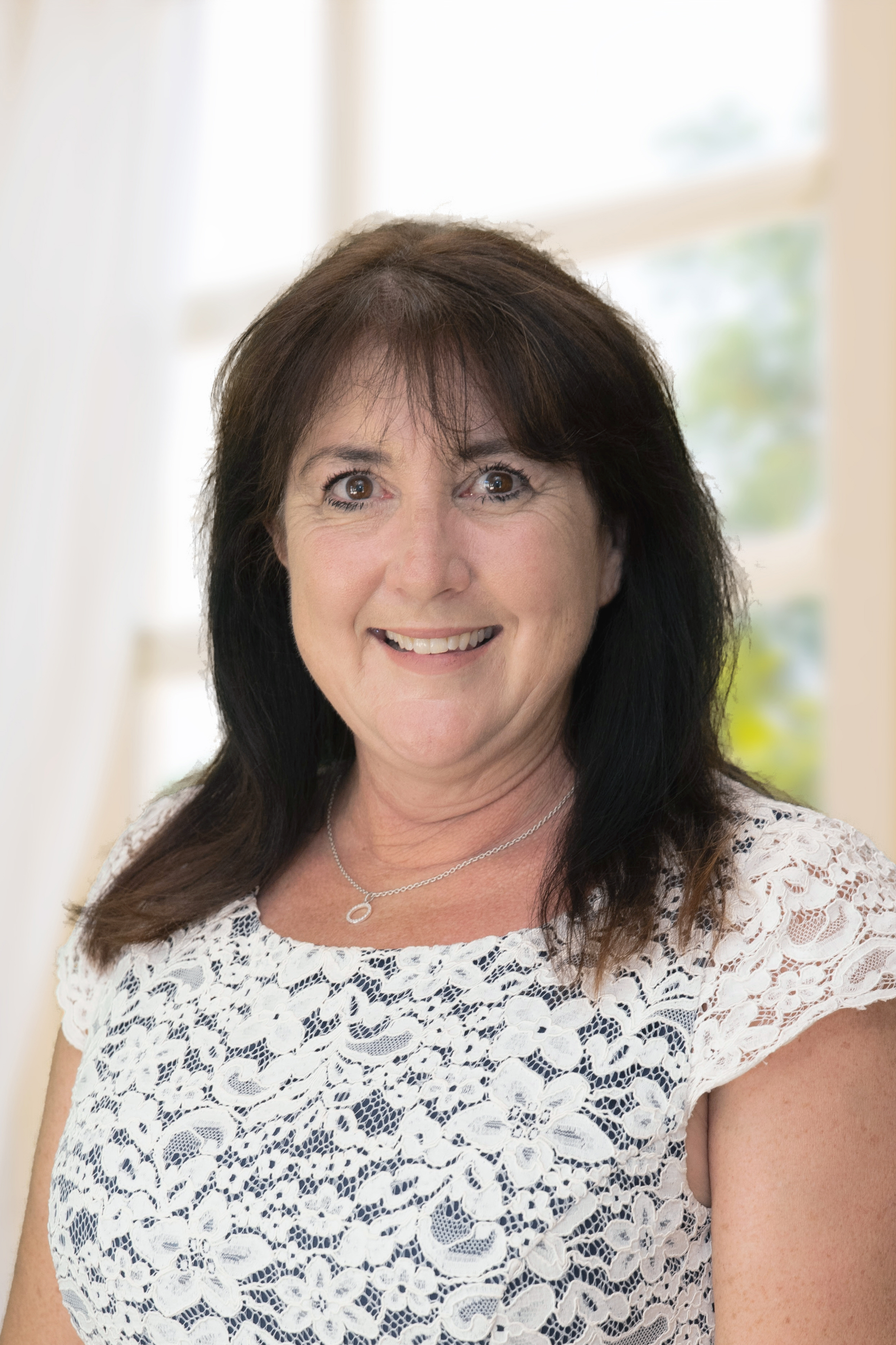 Dear Parents and Carers
St Raphael's has a proud Brigidine history. Our staff retreat in Week 6, was a fantastic opportunity for staff to engage and re-engage with our rich school history, and connection with our purpose and charism. One key feature for staff was an immersion into our Heritage Centre, and the enormous archive we have, for the 127 years St Raph's has existed. For our staff, the retreat ensures that staff have the opportunity to consider and explore their own faith journey, as well as develop the capacity to be leaders of faith for our students.
Our new Leader of Learning Engagement visited on Monday. Kylie Mullholland is coming to us from McCarthy Catholic School in Tamworth and has a wealth of experience in different contexts and roles. We are looking forward to our new executive and leader in 2023.
In 2023 we will have an additional administration officer. This is an important addition to our St Raph's staffing as we continue to grow. Early this year we started with about 425 students and have since grown to 510 students. With the increase in students we are afforded increased hours in administration, cleaning and grounds. The new admin role will further support leaders and staff so they can concentrate on their teaching and learning.
Our last new bubbler bays have arrived! Time for celebration as we will shortly have cold and filtered water at various points in the school, and no more old bubblers. Please be advised that we have accessed quotes for the bus shelter cover however CEDB have to be involved, so we are waiting for their architects to come to St Raph's to advise us. It will happen so please be patient.
Breakfast club continues to have vigorous attendance. In particular our students in Year 5 and 6 need to be commended for their dedication to service and leading the whole setup and administration. The students have been playing Finska this week and are enjoying the 'chuck wood' game. Thank you to Mr O for your dedication to this program.
I had the pleasure of attending the AWI Workshop with our enthusiastic VET Primary Industry and other interested students. All I can say is that I was impressed by the confidence our students had in all aspects of learning to shear, class wool etc. The skill they were able to display and the feedback they were able to apply was a credit to the students who attended. These experiences are so important for our students so they engage with their community and develop skills and knowledge to support our wider community.
We have launched our Portfolio for Life Program with Year 8 and 9 students. This program is about engaging students in skills for their future, and engagement in their classwork. Whilst many students think the program is amazing, the work to school option is by invitation only. The reason for this is to provide students who will not consider going to university and may struggle with an academic pathway, the ability to build their portfolio and develop skills and knowledge to pursue an earlier career in the workforce. Students in Year 10 are also able to pursue the school based traineeship. The SBAT is driven by the student.
As you are aware, our staff are involved in a continual collegial learning journey to develop consistency and common practice in teacher clarity and inquiry learning. Our next steps in 2023 is to embed the inquiry learning strategies that staff have been involved in workshops with Michael McDowell. In particular it is important that St Raph's leaders are aware of the learning environment by conducting consistent learning walks. This involved the exec and middle leaders going into classrooms to ask students questions about their learning. Student responses are collated and the data shared with staff each. The data represents our context of learners at that time, and since the learning walks are conducted in around 5 minutes within each lesson, the data is not representative of that subject or teacher, it is a reflection of the learner and their clarity about their learning. The data supports discussions in various staff meetings and enables goal setting, and further staff learning agendas.
Our inquiry learning is about action habits, where practice and trialling are recognised as a key feature within the learning process. Learning intentions and success criteria can be just motion habits if students do not still understand the expectations. Specific interactions between teachers and students are required to ensure students are clear. After the teacher identifies the learning intention, ongoing actions with students is what demystifies the learning process. The moves that are most pivotal is when students and teachers are working together. Co constructing success criteria by looking at examples, using success criteria to trace the path of learning, and referencing success criteria as feedback are habits that necessitate mutual action. Excellent and necessary motion work is done in the controlled, predictable space of planning alone or in teams. Action work happens in the noisy, unpredictable space of classrooms.
God Bless
Michelle Deschamps - Principal
Congratulations to our 2023 Primary Leadership Team!
Vice Captains - Sienna Launders and Jack Graham
Primary Prefects - Ayanna Goyal, Aiden Gundersen, Max Osborne and Ned Osborne
Faith & Life
Advent comes from the Latin word meaning "coming." Jesus is coming, and Advent is intended to be a season of preparation for His arrival.
It is a time to celebrate the coming of the King and to spend time reflecting on God's compassion and love.
Father, in this season of Advent we prepare our hearts for your coming.
You are the vine, we are the branches. Come and tend us, prune us, clean us.
Discard in us everything that does not bear fruit, nourish in us everything that bears much fruit.
As we celebrate your coming as a vulnerable baby, our hearts await your glorious return as the eternal King.
Nurture in us expectant hearts, O Lord. Cultivate in us a deep longing for more of you.
Until that Day when you burst through the heavens, and flood our horizons with your glorious splendour.
For yours is the kingdom and the power and the glory, throughout all ages and generations.
Amen.
Altar Servers at St Raphael's Parish
Saturday 3 December - Ned Osborne & Max Osborne
Sunday 4 December - Oscar McGill & Leuwin McGill
Saturday 10 December - School Leaders
Sunday 11 December - William Allan & Kaiden Bischof
What's On This Week
Administration
2023 Term 1 Start Dates
The following Term 1 start dates have been confirmed for 2023:
Friday 27 January - PUPIL FREE DAY
Monday 30 January - Years 1-6, 7 & 11 Students and Year 12 Leaders return
Tuesday 31 January - Kindergarten Students start and Years 8, 9, 10 & 12 Students return
2023 School Fees
The Fee Schedule for 2023 has been released, and is provided here for your information and planning. The increase in fees within systemic Catholic schools in the Diocese of Bathurst have been limited to 2.5% for 2023.
Please remember, Fee Relief remains available for those parents who are facing financial hardship. If you have not done so already, please contact your school for a Fee Relief Application.
In 2023, the mandatory BYODD (Bring Your Own Designated Device) program will extend to Years 7-10.
The process of students accessing school owned devices throughout the school day will cease in 2023, therefore students will need to have thier own device. Many of our students already have a Chromebook, however if your child has not purchased a device from previous years, a purchase portal is again available. The current price of the Lenovo 100e Chromebook Gen 3 is $391.
A purchase portal has been set up on the School website at https://www.straphaelscowra.catholic.edu.au/byod-purchase-portal. The School Code is RCSCBYOD. The portal will guide parents through the purchase process, and offer additional options such as extended warranty and insurance.

Students in Years 11 -12 are still permitted to bring a laptop or chromebook which fits within a boundary of specifications that make it appropriate to students' needs and allows it to be connected to the school network.

Addtional information is attached. Please do not hesitate to contact the school with any enquiries.
Canteen
Week 10 - No Normal Canteen menu
Special Lunch orders available. All lunches are $7 and include an iceblock and drink.
Monday 12/12/22- Cheeseburger
Tuesday 13/12/22- BBQ Sausage on a roll
Thursday 15/12/22- Sausage Roll
Morning Tea is limited to Pancakes, Muffins and Mousse.
Please find attached our Summer Canteen Menu for Term 4. Please note that toasted sandwiches and wraps are not available on the summer menu - all sandwiches and wraps come fresh. Parents are also reminded that chicken dino's (nuggets) are no longer available at the school canteen. (A gluten free option is provided only for those students with known wheat allergies).
This fortnight's canteen roster is as follows
Tuesday 29 - Lisa Mallon
Wednesday 30 - CLOSED
Thursday 1 - Anna Thirkell

+ HELPERS PLEASE

Friday 2- Michelle Wydmuch, Charlene Williams, Ammie Broad
Monday 5 -Briony Woodhouse

+ HELPER PLEASE

Tuesday 6 - Stefanie Bray

+ HELPER PLEASE

Wednesday 7 - CLOSED
Thursday 8 -

Anna Thirkell, Kristy White

+ HELPERS PLEASE
Friday 9 - Michelle Wydmuch, Jess Newcombe, Kylie Kollas
If you would like to speak with Donna about joining the Canteen Volunteer team, please call her on 0427 501 508 or register your interest here.
Curriculum News
AWI Wool Harvesting Day

On Friday 18 November, Year 11 Primary Industries and some Year 9/10 Ag students took part in a Wool Harvesting Day funded by the AWI. The day's instruction and breaks went by shearing times. Mike (shearer) and Andrew (wool handler) made it a very hands on experience with everyone having a part in the shearing proces. They also explained the possibilities of travel/money that this career path could offer in a short time of dedication. A big thanks to Craig French at AWI for piloting the program this year!
Wellbeing
Year 7-11 School/Family Teamwork Evening - Tuesday 29 November 2022

Year 7/8 5:30pm - 6:30pm
Year 9 /10/11 7:00pm - 8:00pm
MSLC (Secondary Building)
For the majority of students, the family unit and the school are among the most formative influences in their lives. It is therefore essential that relationships of trust, cooperation and partnership be developed between the school and family members. Here at St Raphael's we are committed to the total wellbeing of our students and therefore the following opportunity has been formulated to help support our students in what can be such a confusing time of their lives.
We warmly invite both you and your Secondary child to a session with Jane Heffernen, who is the local Youth Engagement Officer.
Officer Heffernan has already spoken with many of the students, but St Raphael's realises the importance in discussing the following issues with both family and school alike. This partnership and collaboration is vital in setting all students up for success.
The following will be discussed at an age appropriate level:
- Drugs/alcohol
- Decision making/consequence
- Fighting
- Social Media/gaming
- Bullying
We encourage every Secondary family to bring along their child. This opportunity is something we are doing WITH families rather than TO families. It will provide talking points and discussion topics to have an open conversation with your child, whilst also providing a range of strategies for families.
We want the best for your children and we want to work as part of your team to help do that. We will be providing a sausage sizzle, so please indicate your attendance for catering purposes.
Year 6-11 School Social - Wednesday 7 December

Our Year 6-11 social (previously postponed due to the recent flood) will now be held on Wednesday 7 December. (St Raphael's Hall, 6pm - 9pm).

Those students who had already purchased tickets and had parental consent do not need to notify the school. (Any student who had purchased a ticket and is now unable to attend should inform Mr Lette).

Students who wish to attend on this revised date, (and hadn't previously provided consent or payment) may do so by 'Opting In' and providing consent and payment for the 6-11 School Social Event on Compass. Payment deadline is 11:59pm 4/12/22.

A reminder that the theme is to come dressed as something based on the first letter of your name!
Extra-Curricular Achievements
RYPEN - Youth Leadership Weekend
Congratulations to Laura on her selection to attend RYPEN - a youth leadership weekend, conducted by Rotary. The event was held in Wagga on Nov 12-13 and was a wonderful experience for all the young people selected to attend. Our thanks to Cowra Rotary for fully funding this experience.
Positive Learning Behaviour - Primary
Congratulations to our primary students who have achieved the next level on our Behaviour Management Program.
Level 6
Tyler Harris- 4 Green
Kayden Sciberras - 5 Green
Level 7
Stewart Overman - 3 Gold
Ryder Muddle - 3 Green
Peyton Bates - 4 Gold
Dorian Noakes - 4 Gold
Indigo Nurcombe - 4 Gold
Zavanna O'Brien - 4 Gold
Erik Bowen-Chambers - 4 Green
Rowdy Causton - 4 Green
Ava Douglas - 4 Green
Jacob Graham - 4 Green
Indi McClintock - 4 Green
Charlize Skelton - 4 Green
Louis Thomas - 4 Green
Aiden Gundersen - 5 Gold
Jock Morgan - 5 Gold
Kayli Hurst - 6 Green
Benjamin Orrego - 6 Green
Maddy White - 6 Green
Patrick Twigg - 6 Green
Level 8
Anantarvir Dhumi - 3 Gold
Henry Mitchell - 3 Gold
Lawson Morgan - 3 Gold
Gus Osborne - 3 Gold
Harrison Sheehy - 3 Gold
James Beath-Pearce - 3 Green
William Buik - 3 Green
Noah Campbell - 3 Green
Jarreau Emseis - 3 Green
Ruben Fitzsimmons - 3 Green
Lexie Kennedy - 3 Green
Lara McIntyre - 3 Green
Madelyn McIntyre - 3 Green
Angus Ousby - 3 Green
Beatrix Perry - 3 Green
Jimmy Smith - 3 Green
Molly Vella - 3 Green
Bobby Broad - 4 Gold
Mason Kirwan - 4 Gold
Flynn Allard - 4 Green
Joy Bowen-Chambers - 4 Green
Senan Dissanayake - 4 Green
Liam Doolan - 4 Green
Archie Frazer - 4 Green
Olive Hodder - 4 Green
Jack Langfield - 4 Green
Olivia Loveday - 4 Green
Ben Pearce - 4 Green
Harry Raynolds - 4 Green
Emily Twigg - 4 Green
Thomas Bryant - 5 Gold
Georgia Kennedy - 5 Gold
Kaiden Bischof - 5 Green
Braith Charnock - 5 Green
Ryan Clarke - 5 Green
Charlie Smith - 5 Green
Miller White - 5 Green
Max Nicholls - 6 Gold
Layne Horton - 6 Green
Emma Tremble - 6 Green
Samuel Tydd - 6 Green
Level 9
Melanie Bryant - 3 Gold
Eleanor Duguid - 3 Gold
Grace Kelly-Shepherd - 3 Gold
Gabrielle Bryant - 3 Green
Tilly Gundersen - 3 Green
Simon Hakiza - 3 Green
Jack Keefe - 3 Green
Rory Rue - 3 Green
Samuel Harris - 4 Gold
Claire Harrison - 4 Gold
Max Holmes - 4 Gold
Lucy James - 4 Gold
Anna Pearce - 4 Gold
Melanie Davies - 4 Green
Ned Osborne - 5 Gold
Shelby Ball - 5 Green
Nick Green - 5 Green
Alice Jennings - 5 Green
Ruby Lazanski - 5 Green
Max Osborne - 5 Green
Georgia Campbell - 6 Gold
Keavy Dromgold - 6 Gold
Sam Kollas - 6 Gold
Lyla Louttit - 6 Gold
Lexi White - 6 Gold
Level 10
Joshua Launders - 3 Gold
Harriet McColl - 3 Gold
William O'Reilly - 3 Gold
Rosemary Bennett - 3 Green
Connor Frazer - 4 Gold
Gaella Gaju - 4 Gold
David Kang - 4 Gold
Cameron McAlister - 4 Gold
Evie Smith - 4 Gold
Claudia Orford - 4 Green
Sienna Launders - 5 Green
Erin Rutledge - 5 Green
Dominic Bryant - 6 Gold
Lucas Davies - 6 Gold
Atticus Hatzistamatis-Noakes - 6 Gold
Jack Ousby - 6 Gold
Charlee Woodhouse - 6 Gold
Milla O'Reilly - 6 Green
Ella-Rose Paul - 6 Green
Charli Raynolds - 6 Green
Community Connections
ABSTUDY Resources
Aboriginal and Torres Strait Islander students who are recent school leavers can continue getting ABSTUDY if they go on to higher education study or an apprenticeship.
Please see the following resources for further information: