Term 1, Week 2 - Monday 6 February 2023
Principal's Report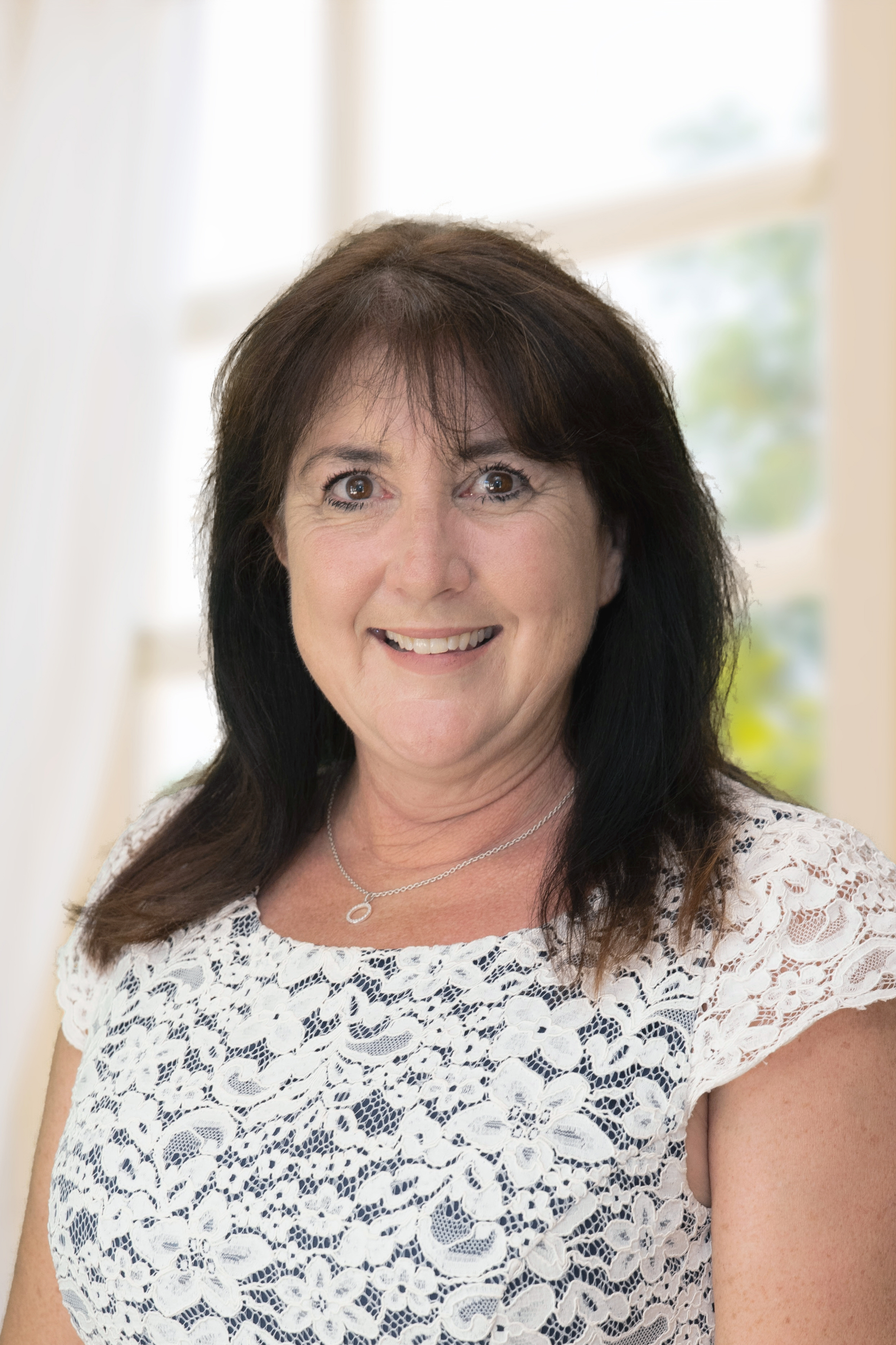 Dear Parents and Carers
Week 1 was a fantastic start to our year! This year we are focused on going deeper not wider and going slow to go fast. This strategy is for both staff and students, as we continue to pursue excellent achievement for every student, every day.
It is understandable that parents have questions, particularly at the start of the year and before school events. PLEASE DO NOT RELY on Parents of St Raph's site on facebook. This site is not a school site in any way, and is not supported by the school. The main St Raph's facebook page is the only supported school facebook page. Continually I hear and have seen incorrect information on the parents page, which is understandable when you are not getting your information from the actual source of truth. So in future could you please ring or email the school on 6342 2940 straphaels@bth.catholic.edu.au Your questions will be directed to the appropriate person so you receive the correct information.
Our annual improvement plan is underway for 2023. This term staff will be focused on commencing our Mission goal by increasing our staff participation in the church. In conjunction with this, our wellbeing goal will seek parent feedback via survey and in forum groups (more information to follow). The feedback will be integral with our next steps in wellbeing and forming stronger relationships with our families.
Last, but certainly not least, our learning goal is strategically planned to deepen and apply the learning staff had undertaken in 2022 in learning clarity. This will be a collaborative journey whereby shared experience and practice will support all colleagues. All staff will start to conduct peer to peer observations so we are each receiving feedback, and improving all teaching and learning. We will know the measures of our success at the end of term one, by seeking evidence which will formulate discussions and reflection, and outline our next steps.
Staff Professional Learning Day 1# was an important opportunity for all staff to revise and engage with the Code of Conduct. This document is a thorough outline of expectations for every staff member within the school. Particularly pertinent to the document is child protection procedures, expectations and conduct. In addition, Day 1# is essential for Grade, Curriculum, RE and Wellbeing Teams to meet to outline compliance, plans and expectations for the year. In evaluation most staff stated that this was the most positive, vibrant and motivating Day 1# they have experienced. It was made particularly special because of our great group of new staff, complimenting our St Raph's family.
This is my second ever experience of Kindergarten starting school. All I can say is wow! It is one of the most special days in the life of parents and students, and our Kindergarten Teachers, Mrs Colemane and Miss Arber are well loved by their students already.
The start of school for students has been very smooth with a lot of positivity from our students and parents. Students are excited to be with their friends and making new friends. We have had a number of new students, who have already made some great friends and are feeling confident. In particular Year 7 and 11 have made an impact. Teachers of Year 7 are elated by the calibre of our new Year 7, and their wonderful energy and enthusiasm. In Year 11, students have come back to school with a mature outlook, looking to make an impact in 2023.
I have challenged all students to continue to strive to succeed, and As Much As You Can Do So Much Dare To Do.
Last week's swimming carnival was an awesome experience for everyone in attendance. The positive vibe, and wonderful mixing of our student body who were able to play, cheer and swim to succeed for their house. It's events like this that demonstrate the very essence of catholic school education, in educating the whole person.
Cyber safety is at the top of our Leadership Team agenda in Term 1. We are aiming to plan ways we can support both students and their families. Watch this space for more information.
I wish every student and their family every happiness as we embark on this new year.
God Bless,
Michelle Deschamps - Principal

Faith & Life
St. Brigid: A Woman for Our Time
On Wednesday 1 February we celebrate the feast day of St Brigid. Being a Brigidine school, St Brigid holds special significance for us. Looking at her life, and at some issues that confront and challenge us, it seems only right that Brigid would hold such significance.
Brigid saw Christ in every person, especially in the guise of the poor person. Those concerned with justice issues are challenged by her response. A sense of justice impelled her to share: "what is mine is theirs".
Her life inspires unity and reconciliation. In a world of much fragmentation, with many divides, there is a search for unity, a search for connection, a search for a sense of the whole family, human and natural.
The stories and legends about Brigid depict her as a woman of energetic action which is summed up in the phrase:
"…hers is a legacy not of words, but of a lifetime of ministry."
Condensed from "Rekindling the Flame: A pilgrimage in the footsteps of Brigid of Kildare
by Rita Minehan CSB
Our mission for 2022 is to follow in the footsteps of St Brigid by living out the theme 'We Rise by Lifting Others'. Throughout the year we will be encouraging students, families and staff to put this concept into practice through various initiatives. We look forward to coming together as a community to lift each other up.
Tomorrow, Tuesday 7 February (Week 2) is the Whole School Opening Mass, commencing 9:30am at St Raphael's Church. Families are welcome to attend.
What's On This Week
Administration
Morning Arrival of Children
Safe morning delivery of children needs the consideration and co-operation of motorists. Go to the front of the available drop-off zone to enable others to park and deliver their children as well. Please deliver the children and move away from the delivery zone carefully and promptly. Between 8:30 and 9:30am the zone is "No Parking" so you cannot leave your car. If you want to come into the school then park outside the zone and walk. Please remember that no parking is allowed in Poignand Avenue due to it restricting residential access.
K-6 Pupil Free Day on Friday 17 February

In accordance with our staff professional learning program for 2023, a pupil free day has been scheduled for K-6 students on Friday 17 February. Infants and Primary staff will be developing programs for the new primary maths syllabus on this day, and as a result, there will be no classes or supervision of K-6 students on Friday 17 February.
(Secondary classes will continue as normal on this day).
Back to School Vouchers Accepted at School
Back to School NSW Vouchers may now be redeemed at the school office for the purchase of school bags and calculators. Please see Administration for further information.
2023 School Fee Discounts
If you have a child attending another Catholic school within the Diocese, you are entitled to have them included in your discount of school fees (tuition and school capital works levy). If this is applicable to you please email student name, year and school they attend to Genevieve Chamberlain on g.chamberlain@bth.catholic.edu.au
Please remember, Fee Relief remains available for those parents who are facing financial hardship. If you have not done so already, please contact your school for a Fee Relief Application.
The process of students accessing school owned devices throughout the school day will cease in 2023, therefore students 7-10 will need to have thier own Chromebook device. Many of our students already have a Chromebook, however if your child has not purchased a device from previous years, a purchase portal is again available at https://www.straphaelscowra.catholic.edu.au/byod-purchase-portal. The School Code is RCSCBYOD. The portal will guide parents through the purchase process, and offer additional options such as extended warranty and insurance.

Students in Years 11 -12 are still permitted to bring any which fits within a boundary of specifications that make it appropriate to students' needs and allows it to be connected to the school network.
No child will be disadvantaged by not having access to their own device. Students without devices will have the option to loan a chromebook from the school for a $50 refundable deposit. Please contact the school office to make arrangements.

Scholastic Book Club
Scholastic Book Club will be available again this year. Issue one is now available and orders will be due in on Friday 17 February. When ordering please ensure your child's name is clearly written on the order form and returned to the office with correct payment or complete your order online.
If purchasing items to be given as gifts I would appreciate it if you relay this information to me via the school office. Thank you for the support you give our school through Book Club.
Miss Christine Webb - Book Club Coordinator
NAPLAN 2023
NAPLAN testing is fast approaching (15th -17th March for students in years 3, 5, 7 & 9. Any parent wishing to have their child withrawn from the tests will need to complete the attached request for exemption and return it to the school office.

Girls Winter Uniform - Pants Option

St Raphael's is pleased to have approved an optional addition to our school winter uniform, a girls grey winter pant. The intention was to have these ready for purchase as a uniform option for winter last year, however significant supply stock delays meant that this did not occur.

Cowra School Uniform Supplier, Mr Embroidery have advised that they are now taking orders for girls winter pants for the 2023 season. In order to have items in stock for Term 2, sizing and purchases must be arranged immediately with Mr Embroidery.

If you are interested in purchasing the girls pants option in time for winter you are urged to please drop in to Mr Embridiery THIS WEEK to place your order. Alternatively, please call Jeremy and Julie at Mr Embriodery on 6341 3163. Orders must be confirmed in the coming days to guarantee winter delivery.

Curriculum
Learning in 2023
Building upon 2022 where the school was focusing on inquiry-based learning modelled around the research developed by Michael Mc Dowell, in 2023 we will be consolidating this prior learning to further enhance student learning clarity. This term, middle leaders' capacity will be developed around classroom observations so that expectations and consistency across the school is fostered. This will lead to peer teacher observation in term two. Staff will be creating learning activities from surface to deep and through to transfer. Surface learning focuses on one concept or multiple concepts, whereas deep learning connects concepts. Transfer learning involves applying the concepts to a new situation. It is important that students are exposed to all three and not just capped at surface learning. This will be achieved by collaborative planning and the use of common language and strategies to access the learning.
Primary Curriculum

What a busy start to 2023! Welcome to all our new Kinders and their families and also a big welcome to the 13 new students who have joined years 1 - 6. It has been great to see so many smiling faces.
Australia Day Writing Competition

Congratulations to the many St Raphael's students who were awarded prizes in the Australia Day writing competition run by Cowra Council. We received prizes in every grade! Well done to these super writers:
K -Harriet Jennings 1st, Archie Gordon 2nd and Maisie Delaney 3rd
Year 1 -Tommy Medway 1st, Stella Frazer 2nd and Rebel Thompson 3rd
Year 2 -Digby Delaney 1st, Sarah Langfield 2nd and Levi Thompson 3rd
Year 3 - Ava Allen 1st, Beatrix Perry 2nd and Jarreau Emseis 3rd
Year 4 - Anna Pearce 1st
Year 5 - Chloe Edwards 1st, Alice Jennings 2nd and Braith Charnock 3rd
Year 6 - Lucas Davis and Jack Ousby 2nd and Samuel Tydd and Dominic Bryant 3rd
Bus lines
While it remains hot in the afternoon the primary students will be waiting in the year 1 rooms for their buses and the teachers will be ensuring the Kinder students are on their bus.
Class meetings
This year we will be conducting class meetings for families to meet your child's teacher, find out about the routines and expectations of the year ahead and hear about all the great things we have in store for 2023!
Meetings will be held here at the school, and out of hours access and directions will be provided via the double doors at the front of the school building on Liverpool Street. We start our meetings today with Year 6, and continue later in the week as follows:
Monday 6 February - Year 6 at 5:30pm in 6 Green Classroom
Wednesday 8 February - Stage 1 (Years 1 & 2) at 5:30pm in 2 Gold Classroom
Wednesday 8 February - Stage 2 (Years 3 & 4) at 6pm in Year 3 Green Classroom
Wednesday 8 February - Year 5 at 6:30pm in 5 Green Classroom
Assembly
This Friday, 10 February, we will have our first assembly of the year in St Brigid's School Hall. We look forward to presenting the Kinders and their Guardian angels to the audience. All parents and families are welcome to attend. Future assemblies will be held on:
24 February (Week 4)- Hosted by 2 Green

10 March (Week 6)- Hosted by 4 Gold

31 March (Week 9)- Hosted by 5 Gold
Primary Sport Days
Sports Uniform is to be worn on the following days for Term 1:
Kindergarten - Wednesday
Year 1 - Tuesday
Year 2 - Friday
Years 3 to 6 - Thursday
Library
Primary Class library lessons will be held on the following days:

Monday- Year 4 & Year 1

Tuesday - Year 5 & Year 3
Wednesday - Year 6 & Year 2
Thursday - Kindergarten
All Kindergarten, Year 1 and Year 2 students MUST have a Library bag in order to borrow. Only 1 book can be borrowed at a time and they are allowed to have the book for 1 week.
Canteen
Welcome back to another year. I hope everyone had a lovely break and I look forward to meeting new students and their families to our school. The St Raphael's school canteen runs on a voluntary basis and provides freshly prepared food on Mondays, Tuesdays, Thursdays and Fridays. As well as fueling the children for their school day activities, the canteen provides a service for busy parents by taking lunch preparation off the home agenda (and giving that 'sometimes treat' for your children!)
I am looking forward to filling all the hungry bellies this year, but I can only do this with your help! The roster is really empty so it would be fantastic to have a lot new faces join our volunteer roster. I am asking for our new and existing family members to put their hands up to help for just one day a term (or more if you can manage). Canteen helpers are required from 9:30am to 2.30pm, however a 11:30am start is also an option for those families that require it. Your lunch is supplied and you may make yourself a cuppa as needed.
Your children love seeing you at the canteen during the school day, and it is a great chance to meet other parents and get to know your child's friends and teachers. If you are daunted about trying something new, please don't be as there are many tasks involved in being a Canteen Helper, and not all of them require serving children or handling money (although it is always sweet meeting our infants kids with their coins ready to spend!)
We welcome all helpers and are flexible in working around your availability. Your infant children are also welcomed in the canteen if this is what works for you.
Please call the school on 6342 2940 to get your name on the list! Alternatively, please follow this link to our Canteen Helpers Google Form
If you have any questions, or would like to speak with me about joining the Canteen Volunteer team, please call me on 0427 501 508.

Lets have a great term. Regards Donna (Mrs Stokes) x
This week's canteen roster is as follows
Tuesday 7 - Ben Cooley & Kate Allard
Wednesday 8 - CLOSED
Thursday 9 - Kristy White

+ HELPERS PLEASE

Friday 10 - Jess Newcombe

Monday 13- Trish Gundersen
Tuesday 14 - Stephanie Bray
Wednesday 15 - CLOSED
Thursday 16 -

HELPERS PLEASE

Friday 17 -

HELPERS PLEASE (Primary Pupil Free Day)
If you would like to speak with Donna about joining the Canteen Volunteer team in 2023, please call her on 0427 501 508 or register your interest here.
Sport Spot
Swimming Carnival

On Friday 3 February, St Raphael's held their annual Swimming carnival . It was a great success with a variety of opportunities for all students. A massive thank you goes out to all parents who helped with setting up/packing away and timekeeping. It wouldn't have been the same without you!
School culture and pride was a highlight of the carnival this year. We saw an increase in participation in both competitive and novelty events.
The best dressed house in the 2023 Fashion Parade was Kilbreda.

The Belly Flop Competition was won by Lachlan Partridge.

The House Cheer lead by year 12 was won by Rapahel.

Top 7 Male Shootout winner was Charlie Graham in a time of 30.89

Top 7 Female Shootout winner was Laura Price in a time of 33.64



Kindergarten, Year 1 and Year 2 had a splendid day splashing in water activities at school. The teachers congratulated all students for their participation and willingness to have fun. A special thanks to Mrs McNamara for organising the day.
Good luck to all the Primary students who have made it into the St Raphael's Swim Team that will participate in the Southern Region Swimming Carnival on Thursday 23 February in Cowra. Information will be sent to parents via Compass this week.
The Secondary team will progress straight to the Diocesan Carnival in Dubbo on Tuesday 7 March 2023.
Secondary Sports Uniform Days

Please refer to the attached schedule for 7-10 PDHPE and 9/10 PASS PRAC DAYS for Term 1. Sports Uniform is to be worn on these days only.
NSWCCC Sport Trials
We have many pathway options for our students to advance in their particular sporting area. Please refer to the following calendar for primary and secondary sporting opportunities at St Raphael's in 2023. Primary and Secondary Sports Calendar 2023
Students will need to attend a school trial to attend. If your child is selected to attend a letter will be sent home. If your child receives a letter, you will then need to go onto the NSWCCC website and complete the registration and payment there. The website also has other useful information about trials etc. the website is https://csnsw.sport/sports/nswccc
If you or your child have any question, don't hesitate to contact me at l.gallard@bth.catholic.edu.au
Larissa Gallard - K-12 Sport Coordinator
Wellbeing
Community Connections