Term 1, Week 4 - Monday 20 February, 2023
What's On This Week
Principal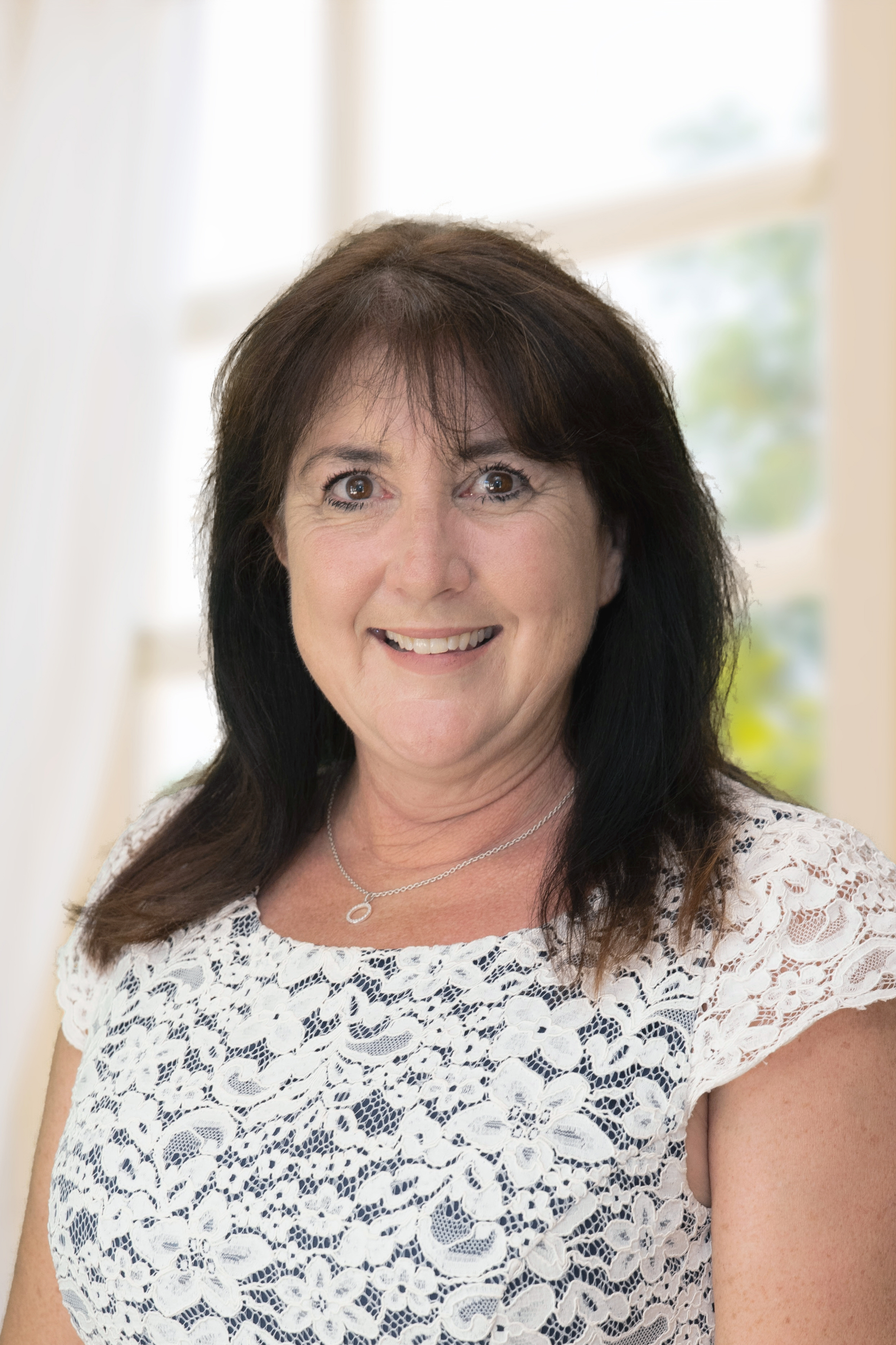 Dear Parents and Carers
As I have mentioned recently, I am encouraging all students to rise to our 2023 motto: Going All In(clusive). As Pope Francis has advocated; God in his loving design excludes no one, we are all called to show mercy and 'include others in our life'. These sentiments align with our wellbeing focus whereby every student is encouraged to be an 'upstander' for others against bullying, and any actions or words impacting the safety and wellbeing of all students.
It is important that parents and students also understand that there are also threats occurring to a students wellbeing outside of school, at night and on weekends, which may then become an issue within the school grounds.
Parents should be very mindful about their child(rens) activity online particularly in group chats. Students can say hurtful things to each other, which then causes tension at school. Also much of the online evidence witnessed by staff from students being bullied online, has occurred very late at night which is also a serious concern for a student's wellbeing as they are far too tired at school to engage in learning to their full capacity.
This year we are asking parents to support us by limiting online activity by students at night, and be aware of their online activity and who they engage with online. Whilst the fall out from online behaviour affects students, it also impacts us as a school and student learning. It is also imperative that parents and students are aware that Cyberbullying is illegal and a criminal offence, therefore police will be contacted.
Staff, parents and students have forwarded feedback about shelter required for the bus seating. Please know our Operations Manager and I have petitioned CEDB numerous times to action this in a speedy manner. However due to the urgency to support St Joseph's in Eugowra, we have had to be patient. Early this week we are meeting CEDB facilities personnel to address the shelter issue and the rest of the area at the front of the school.
A Capital Works Meeting is finally going ahead in March. Again we have had to be extremely patient. The main agenda is the much needed hall, updated bathrooms and canteen, as well as much needed green area for primary students.
The Staff Commissioning Mass 2023, was well attended by St Raph's staff and their families. We had a wonderful evening together after Mass. We are indeed truly blessed to have wonderful staff who are dedicated to our beautiful St Raph's community.
The Duke of Edinburgh students are enthusiastically completing their First Aid certificate. I want to reiterate here that this invaluable challenging experience is only possible due to the absolute dedication of Andrew Phelan. I know there are students in other contexts who would dearly love to have the program at their school, so we are truly grateful to Andrew Phelan for going way beyond the call of duty for our students. The actual certification obtained from the Duke of Edinburgh is highly respected by universities.
The Year 12 Retreat was a fantastic experience for our students, enabling them to 'Rise by Lifting Others'. We thank Gabrielle Bruin, Leader of Faith, Mission and Learning for leading the program for the retreat, as well as our Youth Minister, Alistair Scott and staff supporting the day.
The K-6 Mathematics Day staff training day was conducted by the CEDB last Friday. This important professional learning focused on unpacking the new 3-6 Maths syllabus, developing new Scope and Sequences, planning new learning activities and program writing. New syllabuses involve a great deal of staff focus and time in order to develop resources and to learn about new content and skills. So this day is the first of numerous collaborative sessions the staff will be involved in over the next year.
God Bless,
Michelle Deschamps - Principal

St Raphael's Leadership Team
From left to right:
David Lette (Leader of Learning Pathways), Anne Hickman (Acting Leader of Learning - Primary), Michelle Deschamps (Principal), Ben Thomson (Assistant Principal), Gabrielle Bruin (Leader of Faith, Mission and Learning) and Kylie Mulholland (Leader of Learning Engagement).
St Raphael's Wellbeing Team
From left to right:
Luke O'Reilly (Leader of Wellbeing - Primary), Kylie Mulholland (Leader of Learning Engagement (K-12), David Lette (Leader of Learning Pathways), Craig Jeffries (Leader of Wellbeing - Secondary), Gabrielle Bruin (Leader of Faith, Mission and Learning) and Lydia McMillan (Counsellor - Secondary). Absent - Jan Chivers (Counsellor - Primary).
Secondary Leaders of Learning
From left to right:
Gabriella Zideluns (Leader of Learning - English and LOTE), Helen Flannery (Acting Leader of Learning - HSIE and Creative Arts), Nicole Pearce (Acting Leader of Learning - Science and Technologies) and Andrew Phelan (Leader of Learning - Mathematics and PDHPE). Absent: Larissa Gallard (Leader of Learning - Sports) and Tamatha Olbourne (Acting Leader of Learning - VET).
St Raphaels' Administration
From left to right:
Kristy Bryant (Administration Officer), Natalie Buchtmann (Administration Officer), Genevieve Chamberlain (Operations Manager) and Casey Doolan (Administration Officer).
Faith, Mission & Learning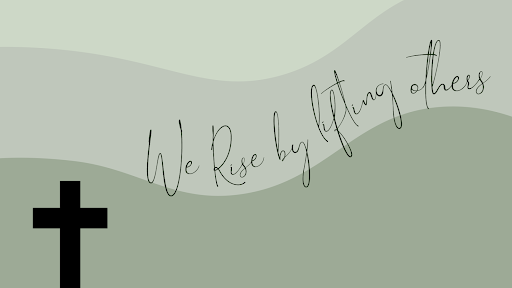 During our Opening School Mass in Week 2, we introduced the 2023 theme 'We Rise by Lifting Others'. A focal point is building our character strengths to create a just and compassionate world. We aim to focus on sustaining and creating relationships through kindness, gratitude and joy. We recognise that everyone is special, and when we lean on each other, we keep each other strong.
As a proud Brigidine school we strive to uphold the educational and spiritual values of the Brigidine charism. Throughout the year ahead we will continue to uphold her as a model of faith and love, and to maintain the Brigidine motto, and that of our school, "Strength and Gentleness".
During this Mass, our Primary Prefects and Vice Captains received their Badges by their parents. We look forward to a year filled with gratitude, compassion, empathy and kindness.
Gabrielle Bruin - Leader of Faith, Mission & Learning
Catholic Observer

The Catholic Observer is now online and updated regularly with Bishop Michael's Pastoral Letters & Messages, Diocesan, Community and Mission & Renewal news and articles. To view the Catholic Observer, please use the QR Code provided, or follow the link Catholic Observer online.png
Our December 2022 Christmas issue of the Catholic Observer saw some changes to the magazine and we would like to seek your feedback on aspects of the new format and distribution. Please complete this short survey HERE. Survey closes 31 March 2023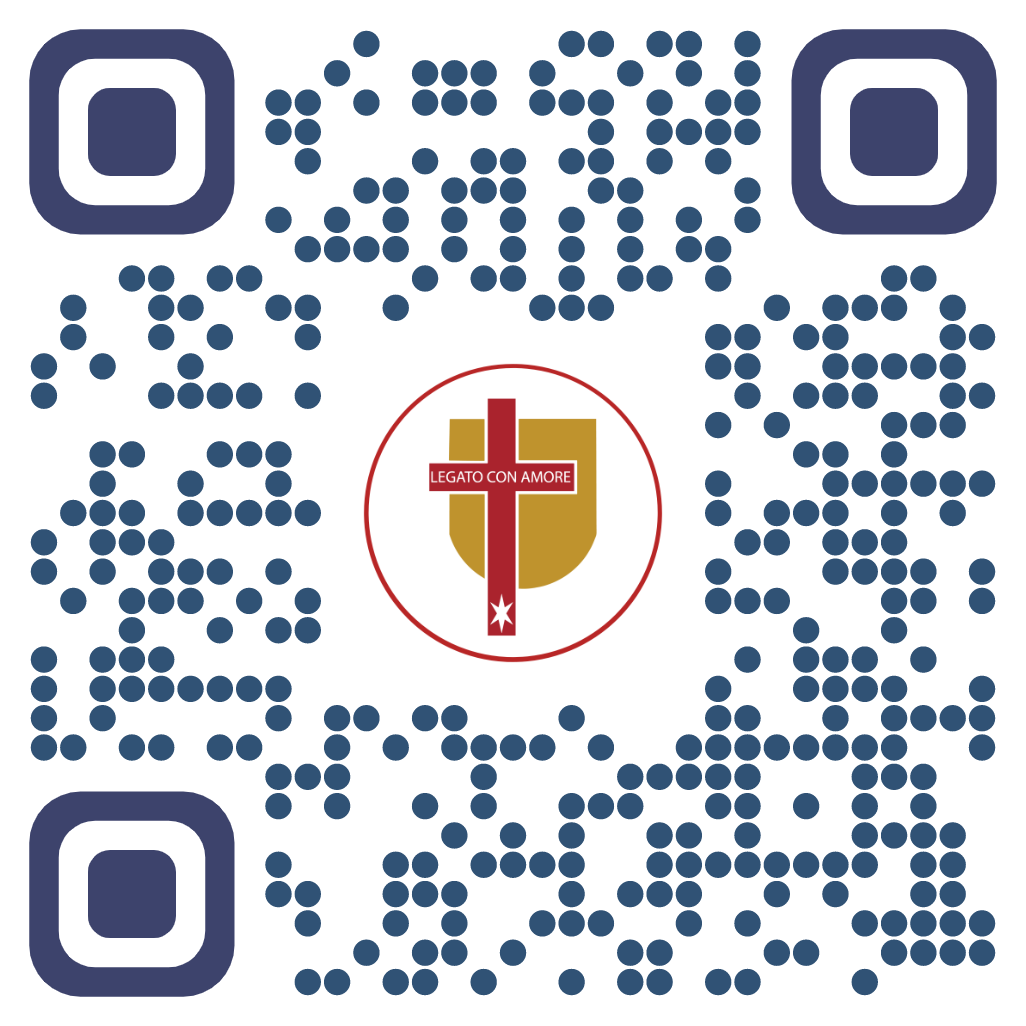 Learning Logistics & Pathways
2022 St Raphael's graduate Mekisha Anderson has been offered entry to Charles Sturt University to study a Bachelor of Policing & Public Safety. Her future university studies are being supported by the Central West Branch of Graduate Women-NSW, who presented Mekisha with a generous scholarship. Congratulations Mekisha!
All secondary students have been emailed log on information to our school's careers service, 'Job Jump'. I would encourage parents and carers to explore this site's valuable resources and discuss options and ideas with your child.
Students and parents / carers are welcome to contact me for advice and assistance relating to careers / tertiary study at any time.
Students: Please email me or see me at recess or lunch to arrange a time to discuss your future. Please note, all senior students will have numerous one to one career planning meetings with me over Year 12. I will arrange these on a rotational basis, during lunchtimes and study periods.
Parents: Please contact the school office to arrange an appointment, either by calling 6342 2940 or email straphaels@bth.catholic.edu.au
David Lette - Leader of Learning Logistics and Pathways
Learning - Primary
Class Meetings
Thank you to all parents and carers who attended our recent class meetings which have replaced our start of year phone calls. It was great to see so many parents. Please remember that if you have any questions or concerns please contact your child's class teacher, either through compass or by calling the school.
Festival of Understanding
We are looking forward to this year's festival and celebrating all things Indonesian. Look out for our window display which is going up soon in the old chemist window. We will be participating in the parade on Saturday 11 March and children are encouraged to wear red and white clothing.
Lunches
Teachers are noticing a number of children who are eating their sandwich at recess and are then hungry at lunch time. Please ask your child if they are doing this....it might be time to start packing 2 sandwiches!!
Assembly
All are welcome to join us this Friday 24 February as 2 Green present their first assembly. We look forward to seeing you all in the St Brigid's Hall at 2pm.
Staff Development Day
Last Friday our teachers participated in a valuable Professional Development day focussing on the new Maths syllabus which has been released for K-2 this year and will be released in 2024 for Years 3-6. Our primary classes are very fortunate to be participating in an early adopters program this year and trialling new maths units that align with the new syllabus.
Anne Hickman - Leader of Learning - Primary
Administration
Ash Wednesday - 22 February
The School Office will be closed from 9:25am to 10:50am this Wednesday 22 February while all students and staff attend the Ash Wednesday Mass Service at St Raphael's Catholic Church. Ash Wednesday marks the beginning of the Lenten season. All students are reminded to wear full school uniform. Late arrivals to school (after 9:15am when gates are closed) will need to present directly to the Church for roll marking.
COVID-19 Update
Following the National Cabinet announcement in late 2022, people who test positive to COVID-19 do not need to isolate. Students and staff should continue to stay home when sick. Students, staff and visitors should only attend school when they are symptom free. We strongly encourage all students, staff and visitors to follow the guidance issued by NSW Health. Anyone who believes they have been exposed to COVID-19 is strongly recommended to monitor for symptoms and test if they have any concerns, as well as wear a mask. RAT's are available from the school - parent collection is preferred.
For further details please see the paper issued by CSNSW: Term 1 Catholic Schools NSW COVID Safe Measures 3 February 2023
Policies and Procedures:
Please be reminded of the following Policies - shared with you today for your review and information.
Parent Survey

As part of our Annual Improvement Plan, we are seeking your feedback to inform our strategic planning and goals for this year. Please give some thought and response to the following survey. Areas which you feel do not apply to you or you know you would be unable to respond, please leave blank. Parent Survey
Pedestrian / School Crossing 
Students and families are reminded to ALWAYS use the School Crossing when crossing Liverpool Street during morning drop off and afternoon pick up. There have been incidences of children running across the road in front of oncoming buses, and other road traffic. Please support the safety of all our students and St Raph's community by enforcing the use of the Pedestrian/School Crossing with your children.
Canteen
This week's canteen roster is as follows
Tuesday 21 February - Kate Allard, Karen Campbell
Wednesday 22 February- CLOSED
Thursday 23 February -

HELPERS PLEASE

Friday 24 February- Charlene Williams, Jess Newcombe

Monday 27 February-

HELPERS PLEASE

Tuesday 28 February- Stefanie Bray, Lisa Mallon
Wednesday 1 March - CLOSED
Thursday 2 March -

HELPERS PLEASE

Friday 3 March -

Ammie Broad, Kylie Kollas, Kiara Wilson
If you would like to speak with Donna about joining the Canteen Volunteer team in 2023, please call her on 0427 501 508 or register your interest here.
Community Connections