Term 1, Week 6 - Monday 6 March, 2023
What's On This Week
Principal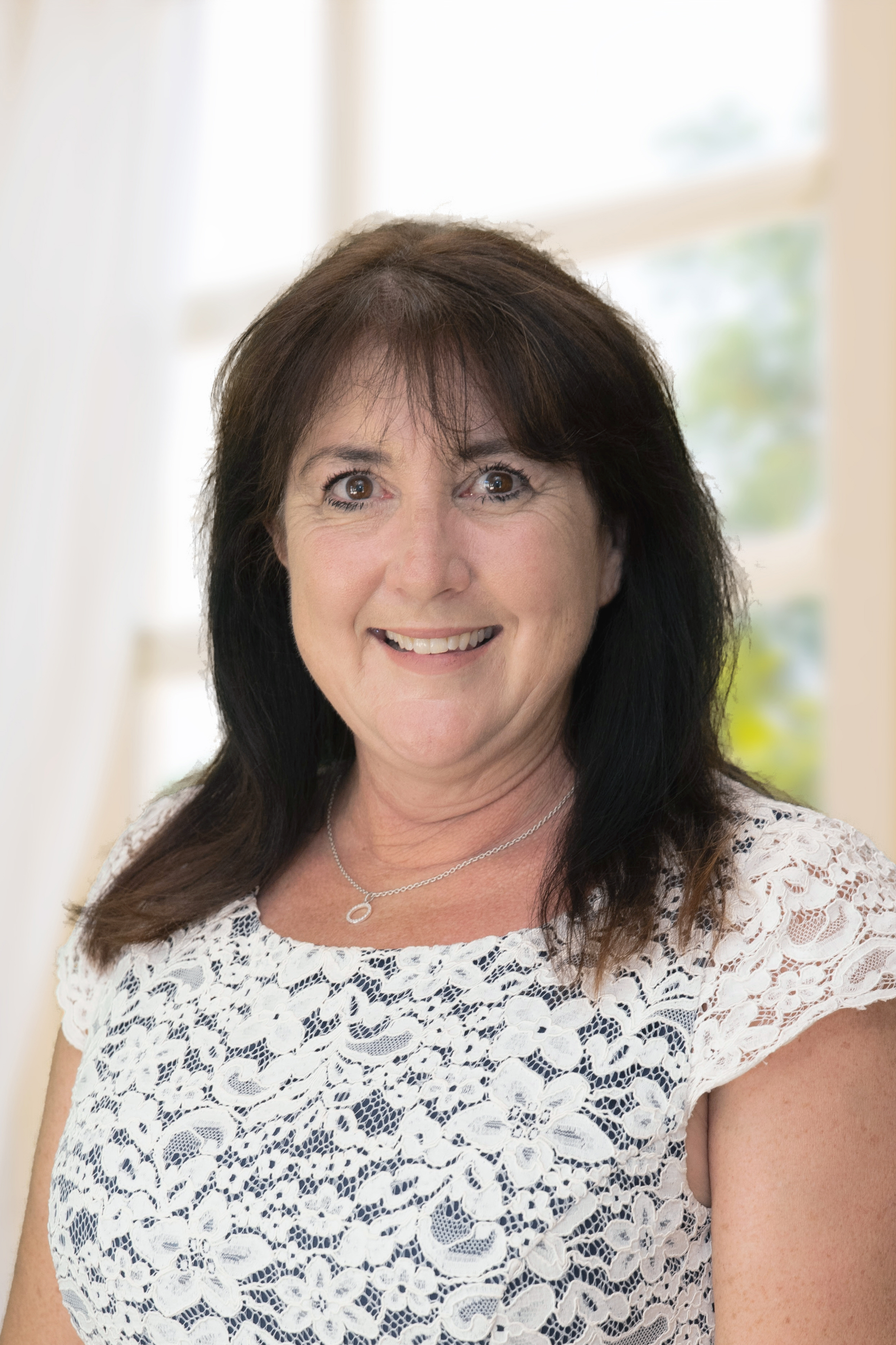 Dear Parents and Carers
I was delighted to attend a special presentation last week to acknowledge the outstanding work of the Duke of Edinburgh Award participants in 2022.
Six students were presented with their Bronze Award for completing 13 hours of physical activity, 13 hours of community service, 13 hours of learning a new skill and 2 overnight hikes.
Seven students were presented with their Silver Award for completing 26 hours of physical activity, 26 hours of community service, 26 hours of learning a new skill and 2 three-day hikes.
What an amazing achievement by these fine young people. I'm sure you will all join me in congratulating these students.
It has been wonderful having our Year 6 students assist at Breakfast Club each Monday, Wednesday and Friday. Their assistance in setting up and preparing toast and cereal for their peers has demonstrated initiative, maturity and a wonderfully caring spirit. Thankyou to all students and school staff who join us for Breakfast Club. It is a fantastic program and an inviting and welcoming opportunity for our school community to gather before a new day of wellbeing and learning.
St Raphael's would like to welcome Mr Andrew Phelan to the role of Secondary Sports Coordinator and Mr Chris Colemane to the role of Primary Sports Coordinator. We are lucky to have two experienced sport and PDHPE teachers who are able to lead our school in such an important part of our lives. Andrew and Chris carry on the fantastic work of our outgoing K-12 Sports Coordinator, Mrs Larissa Gallard, who is vacating the Coordinator role but continuing in her secondary teaching role.
We thank Mrs Larissa Gallard for the enormous amount of effort she has put into sport since commencing work at St Raphael's Catholic School in 2016. The students have been very lucky to benefit from her dedication to sport over the years, and we as staff have benefited from her professionalism and skills in event coordination.
Please note that the School Office will close at 3:30pm, tomorrow Tuesday 7 March for a whole of staff professional development session on Child Protection.
God Bless,
Michelle Deschamps - Principal

Assistant Principal
Staff Professional Learning
On the evening of 27 February, staff participated in professional learning focusing on improving student clarity. The learning focused on three areas. The first was discussing the benefits of developing learning intentions for single lessons or for a module. Staff then had the opportunity to select two workshops developed and delivered by our Leaders of Learning. The workshops were silent protocol, chalk and talk, what I use to think…now I think and capitalising on misconceptions. These workshops were based on developing student's own thinking and reasoning. Staff then had an opportunity to plan activities to implement in the classroom. Teacher feedback of the event was very positive such as 'They were engaging and practical', 'Really enjoyed applying the skills in the workshops then creating our own Learning Sprints' and 'I delivered a workshop - it was great to see teacher involvement. Teachers were keen to learn new strategies for co-construction'. This event has laid the foundation for our next twilight in Week 9, where we will be looking at developing deeper learning and how students can transfer their learning to new situations.
Work Health and Safety (WHS)
WHS is important at our school so the following looks at the main points from our policy. It provides a framework:
to assist in the provision of a safe, healthy and secure working environments for all employees, students, parents, contractors and visitors to the school or workplace

that ensures schools are compliant with Work Health and Safety legislation.
The policy applies to all personnel employed by the Catholic Education Diocese of Bathurst as well as volunteers, visitors and contractors to the Catholic Education Diocese of Bathurst schools and offices.
It is expected that all staff, community and students will adhere to the scope and procedures. They will;
take reasonable care to ensure the health, safety and welfare of themselves, students, and any other person at work

comply with any reasonable WHS instruction or direction by a Principal, supervisor or other designated person

contribute to the workplace meeting its WHS strategic plan and performance levels

report and record all incidents, or hazards, that may cause injury or illness, and any damage or maintenance requirements affecting the workplace, or plant used at work

attend and participate in any WHS training or in-service seminars when required

engage openly with the employer in any consultation on WHS issues, or information, brought to their attention, to assist the employer meet their obligations under the Act.
Feel free to report any concerns to the school regarding WHS.
Ben Thomson - Assistant Principal
Faith, Mission & Learning
Year 12 Retreat - Scriptual Focus:
"And one of them, a lawyer, asked him a question to test him. "Teacher, which is the great commandment in the Law?" And he said to him, "You shall love the Lord your God with all your heart and with all your soul and with all your mind. This is the great and first commandment. And a second is like it: You shall love your neighbour as yourself. On these two commandments depend all the Law and the Prophets." — Matthew 22:35-40
This year the Year 12 retreat day focused on being true to oneself. On this day, students were given the opportunity to look inward at themselves and discover who they are as people. The main focus was 'I am True', however we connected this idea with 'We Rise by Lifting Others'. The year group focused on knowing their strengths and using them to create a more just society.
The aim of the day allowed the students time to think about themselves, all the qualities that they possess, to accept them and be true to themselves.
The students provided some feedback from the retreat that is worth sharing.
Gabrielle Bruin - Leader of Faith, Mission & Learning
Year 11 Retreat
The Year 11 retreat focused on students looking closely at themselves. For as Paul tells us in Galatians: "Whatever a man is sowing, so shall he reap" Galatians 6:7
The students were able to:
Reflect on and extend one's personal faith or spiritual journey

Have time out to examine self and ways of relating to self, others and God

Experience God's love in Sacraments of Reconciliation and Eucharist

get to know peers in new ways, building relationships and bonding experiences
Heritage Day

A reminder to everyone that Heritage Day is coming up on Friday 17 March. The school will be open to families from 12:30pm to join their children for the afternoon as we celebrate our Brigidine heritage and raising funds for Caritas. Students are encouraged to wear green and gold, and there will be games, activity stalls and food to purchase with all money raised being donated on behalf of the school.
Ash Wednesday
Ash Wednesday marks the beginning of the Lenten Season. Our whole school gathered in prayer on Wednesday 22 February to acknowledge this holy day and the start of the six weeks of penitence in the lead up to Easter.
Learning Enrichment
Hearing Assessments for Kindergarten & Year 1

You might remember the newborn hearing test your child underwent in hospital. The Australian Government Department of Health has funded a new app called Sound Scouts which can be used for children over 4 years of age up to adults.
As part of our support program at St Raphael's, we would like to introduce this to our Kinder and Year One students. The assessment only takes 5-10 minutes to complete and is administered using an Ipad and headphones with 1:1 teacher assistance. We are planning to commence the assessments at the start of Term 2.
Click on the link to watch a three and a half minute video for more information. Sound Scouts for Schools
If you do not wish for your child to have this simple hearing screener then please contact the school to advise otherwise.
IEP Meetings
IEP meetings will be held this week from Monday until Thursday. These meetings are an opportune time for our students, parents and teachers to work together to discuss learning goals and needs. We look forward to some very productive meetings.
Kylie McNamara - Leader of Learning Enrichment
Learning Logistics & Pathways
NAPLAN Update
Students in Years 3, 5, 7, & 9, along with their parents / carers, will shortly receive additional information via Compass concerning NAPLAN 2023.
Pathways Update
A reminder to parents / carers to speak with your kids about the 'Job Jump' careers site. Log in details have been provided to all secondary students.
For Year 12 - Early entry applications for CSU & ANU are open. If you haven't seen me for help with these already, then please do so.
David Lette - Leader of Learning Logistics and Pathways
Learning - Primary
Festival of International Understanding - Saturday 11 March
All infants and primary students are invited to join us in our participation at the Festival of International Understanding Parade and Carnival on Saturday 11 March. Please note that Summer Uniform is to be worn (not red and white as mentioned previously).
The Festival Parade will commence at 3pm sharp, and participating students K-6 are asked to assemble in full summer school uniform (including hats) no later than 2:45pm in Bartlett Ave. The Parade will then move along Kendal Street where it will conclude at Bryant Park.
Years 1-6 students have been working very hard to learn the lyrics for the Indonesian Raya (the national anthem of Indonesia). Together, with participants from every primary school in Cowra, along with the Cowra Vocal Ensemble, these students will perform the Indonesian Raya and the Australian National Anthem at the parade's arrival at Bryant Park at approximately 3:30pm.

We look forward to having your child join us in this special celebration. We know they'll love to see friends and family waving to St Raph's in the parade, and cheering on our school in the community choir. And make sure to look out for our Indonesian window display which is going up soon in the old chemist window.
Primary Assembly

Parents and families are invited to attend our Primary Assembly, hosted by 4 Gold, being held at 2pm this Friday in St Brigid's School Hall.
Anne Hickman - Leader of Learning - Primary
Administration
Updating Student and Family Details
We are in the process of ensuring that student, parent and family records are correct and up to date. This includes residential address, parent/carer phone numbers and email addresses and emergency contact details. Some parents may be prompted to add mobile numbers and/or email addresses the next time they log in to Compass. Please contact the School Office to advise of any changes of family circumstances, or to update any contact details in relation to you or your children.
2023 School Fees
Families are advised that unfortunately due to a systems error at the CEDB, there is a delay in the issuing of 2023 School Fee statements. We are hoping this is rectified in the coming week, at which point invoices will be issued to Parents/Carers via email, and payments via Compass will be made live. In the meantime, any family wishing to have their school fees calculated and a payment plan set up (via Direct Debit or BPay) is asked to please contact Genevieve Chamberlain on 6342 2940 or g.chamberlain@bth.catholic.edu.au

Scholastic Book Club

Issue 2 of Scholastic Book Club will be going home with Infants and Primary Students this week, with orders due back at the school (or made online) by Friday 18 March.
Sport
Southern Region Swimming
Last week our Primary Swim Team represented our school brilliantly at the Southern Region Swimming Carnival. Our swim team wore our brand new swim caps for the first time and looked exceptional on the day! A team of 29 students attended the day at the Cowra Aquatic Centre. Thank you to Mrs James (Team Manager), Mr O'Reilly, Mr Phelan, Mrs Twohill-Scott, Mr Jeffries, Mrs Stokes and Mrs Gallard for helping to facilitate the carnival.
The following students have now been selected to represent the Southern Region at the Diocesan Carnival on Wednesday 8 March, 2023 in Dubbo. Jack Graham, Grace Kelly-Shepherd, Ruby Lazanski, Lawson Morgan, William O'Reilly, Max Osborne, Finn Sheehy, Evie Smith, Jack Smith and Beau Tremble. We wish our swim team all the very best!
Southern Swimming PASS helpers
Thank you to our amazing Physical Activity and Sports Studies (PASS) students for their assistance at the Southern Region Swimming Carnival last week. These students spent the day timing races, recording slow motion race finishes for the judges and writing on place ribbons. Two of the students also read the Acknowledgement of Country and Welcoming Prayer. Their excellent work ethic, professionalism and enthusiasm was appreciated by all.
Secondary Diocesan Swimming Carnival
Our Diocesan swim team has received information via Compass parent portal. Please ensure that you have provided consent and completed the online registration on the CSNSW.sport website. The top 2 competitors in each event from our Swimming Carnival will progress to the Diocesan Carnival in Dubbo on Tuesday 8 March. This team will also wear our new school swim caps. Mr Andrew Phelan will be the Team Manager on the day.
Primary Winter Trials
Mr Statham, Mr O'Reilly and Mrs O'Reilly are currently holding school trials to select students to attend the Winter Sports Trials on Friday 10 March 2023. Students can trial for Netball, Soccer, Rugby League and Hockey. Rugby Union trials will be held in Term 2.
AFL for Sport
Last week all of our Stage 3 students were lucky enough to receive a sports lesson provided by the Central West AFL development officer, Casey White who said 'the St Raph's students were very polite and eager to be involved despite the heat'. At St Raph's we are very proud of, and encourage all students to display good sportsmanship.
Paul Kelly Cup AFL
On Monday 20 February, two Stage 3 AFL teams braved the heat to participate in the Paul Kelly Cup Gala day held at River Park, Cowra with Mr Colemane and Mrs Beecher. We thank them both for providing their time to coach the teams.
The boys team played well throughout the day winning three of their five matches, only losing their two games narrowly. All the boys had never played AFL before and held their own against a couple of more experienced teams.
The girls team also played well and were able to win a couple of games out of their four games. Unfortunately the last game was called off due to the heat. The girls showed plenty of skill and their tenacious tackling (bear hugs) had the opposition flustered at times.
The experience of playing AFL was great with new skills and a better understanding of the rules evident as the day progressed. Congratulations to these boys and girls on the spirit with which they played the game. Thank you to all the parents that supported the teams throughout the day.
Polding Tennis Trials
Earlier this term David Kang travelled to Lismore to trial for the Polding Tennis team. David had a great learning experience and built resilience from the challenges he experienced and is ready to try again next year.
Primary Diocesan AFL Trials
On Tuesday Finn Sheehy, Angus Anning and Charlie Smith travelled to Bathurst to attend the Diocesan AFL trials. This was the first time in many years that we have had students attend this trial and it was a great success. Angus and Finn were selected to attend the Polding Australian Football Selections - Boys, in Bateau Bay on 4 April.
Sport at St Raphael's
Sport plays a fundamental role at St Raphael's in producing balanced and well rounded individuals who appreciate hard work and training, commitment to a team, sportsmanship and dedication to fair play. We believe that these values will transfer to all aspects of our students' lives.
At St Raphael's our students participate in a range of participatory and competitive sporting pathways. This allows students of all capabilities to experience successes on the sporting field. Please refer to the following calendar for primary and secondary sporting opportunities at St Raphael's in 2023. Primary and Secondary Sports Calendar 2023
If you have any questions please contact the new sports coordinators Andrew Phelan (Secondary) and Chris Colemane (Primary).
Larissa Gallard - Outgoing K-12 Sport Coordinator
Canteen
This week's canteen roster is as follows
Tuesday 7 March - Jodie Toohey, Kate Allard
Wednesday 8 - CLOSED
Thursday 9 -

Kylie Kollas

+ HELPERS PLEASE
Friday 10 - Rochelle Longhurst, Jess Newcombe & Kiara Wilson

Monday 13 - Trish Gundersen
Tuesday 14 - Stefanie Bray, Ben Cooley
Wednesday 15 - CLOSED
Thursday 16 - Anna Thirkell
Friday 17 - Jess Newcombe +

HELPERS PLEASE
If you would like to speak with Donna about joining the Canteen Volunteer team in 2023, please call her on 0427 501 508 or register your interest here.
Parents & Friends Association
Colour Explosion School Fun Run

On behalf of our P & F, please click here for information regarding the Colour Explosion School Fun Run on the 25th March 2023. Fundraising brochures were sent home with students last week.