Term 1, Week 8 - Monday 20 March 2023
What's On This Week
Principal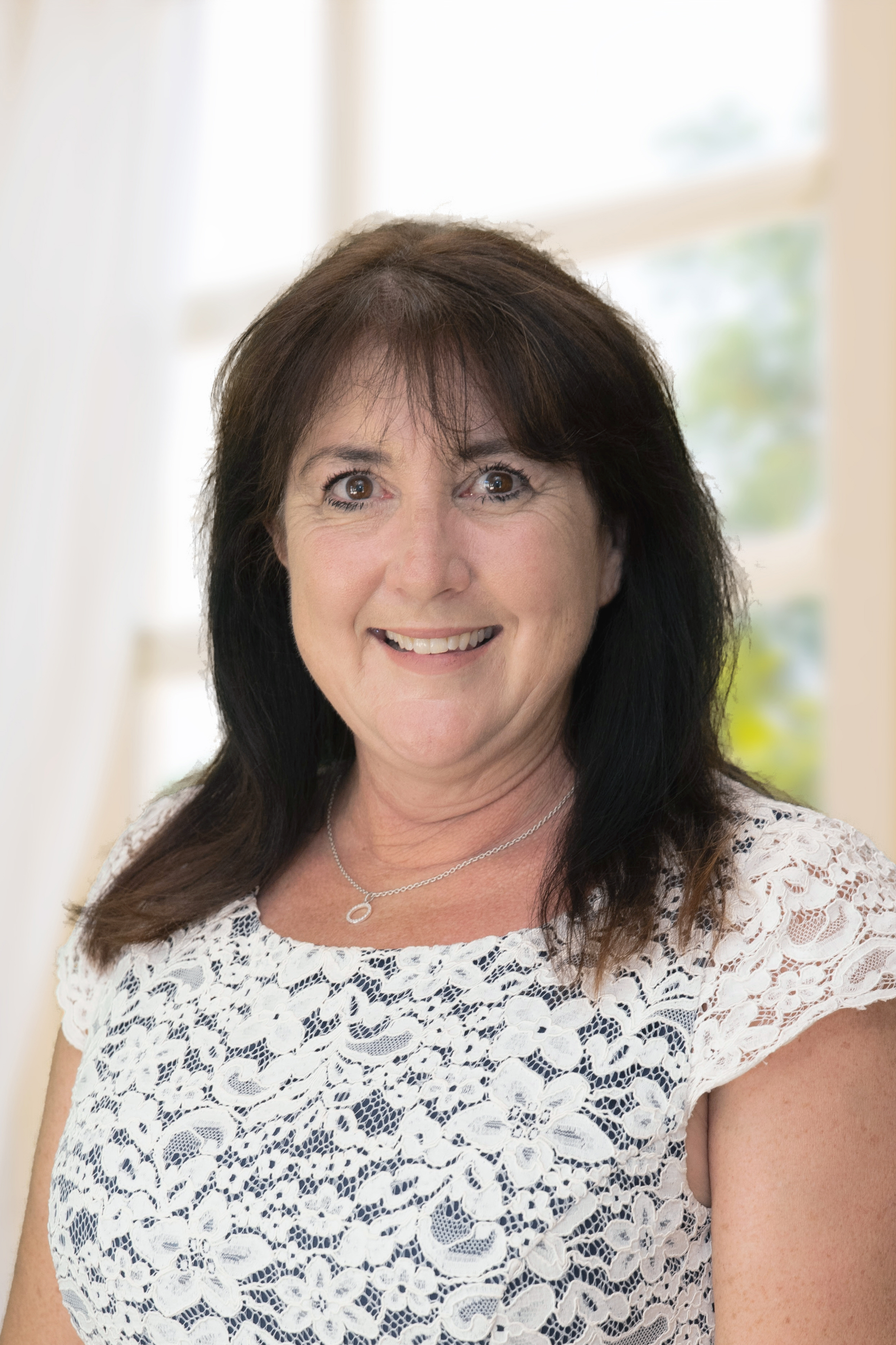 Dear Parents and Carers
So far we have had a huge Term. Heritage Day in particular, has been a significant highlight for all students, staff and many parents who had fun as a whole K-12 school community. I know the highlight for me was having 4 buckets of water tipped over me, for the first time ever!
Thank you to the numerous parents and students who supported the P&F Working Bee on the weekend, and Alison Rutledge for organising the event. The gardens now have a great deal of fresh mulch. Thank you also for the community members donating the straw and bark.
Don't forget this Saturday is the Colour Explosion Fun Run. The P & F have already raised $6000 - well done! That money will be put to good use to support our students.
Staff have been busy implementing learning sprints across K-12. The learning sprints will generate significant discussion at our staff twilight next week. Our commitment to consistency, common practice and common language across K-12 is our key focus in our staff learning journey in 2023. Students across all classes should be able to articulate what they are learning (learning intention) and how they can achieve success and know they are achieving the learning (success criteria).
Three years ago marked the 150th Anniversary of Catholic Education in Cowra. Unfortunately due to COVID, a number of events could not take place. Therefore in Term 2 (date still to be set) a celebration for our staff, parents and students will take place here at St Raphael's Catholic School. The event will include the grand opening of the renovated Chapel, erecting large metal placards highlighting the Brigidine, Josephite and lay staff history of St Raphael's, and finally Father Laurie is renaming the Primary School - the Mother Zeta Centre.
I am mindful that parent feedback indicated that the newsletter should be shorter. So I am setting an example and keeping my message short!
God Bless,
Michelle Deschamps - Principal
Assistant Principal
On Friday 10 March I had the pleasure of attending the International Festival of Understanding dinner, where our school was represented by our Youth Ambassadors, Caitlin, Elliott, Alyvia, Natasha, Caroline and Seamus. Each student represented our school admirably, speaking about what they have experienced as an ambassador, and their achievements in raising money for their chosen charity. Also in attendance were students from Year 9, 10, 11 and 12 who volunteered for the night as wait staff and kitchen hands. Their help was invaluable and made for a successful and enjoyable night. All attending students were a credit to their families and school. Thank you, and well done!
Ben Thomson - Assistant Principal
Faith, Mission & Learning
Thank you all for joining us for Heritage Day last Friday, and raising much needed funds for Caritas Australia.
Heritage Day is an opportunity to learn about and celebrate what we have always been, a strong school community supported by the Brigidine motto of 'Strength and Gentleness'. Heritage Day provided the perfect timing for us to launch our School Sporting House banners, acknoweldging the significance behind the naming of Raphael, Xavier and Kilbreda.
As a community we need to follow in St Brigid's footsteps. "St Brigid was a woman of healing who cared for justice, equality, peace and reconciliation". I encourage you to care for every person in our community, seek justice in the classroom and on the playground, as well as care deeply for the people around you. We recognise that everyone is special, and when we lean on each other, we keep each other strong.
That is why we have chosen the theme 'We Rise by Lifting Others for this year'. Throughout the year ahead we will continue to uphold her as a model of faith and love, and to maintain the Brigidine motto, and that of our school, "Strength and Gentleness".
Gabrielle Bruin - Leader of Faith, Mission & Learning
Learning Engagement
Year 7 Camp
Congratulations to all Year 7 students who recently spent two days at Lake Burrendong Sport and Recreation Centre developing their teamwork and cooperation skills. Students took part in initiative activities, canoeing & kayaking, archery tag and paintball combat. The students were commended for their exemplary behaviour and willingness to "have a go" throughout the excursion.
Learning Logistics & Pathways
Congratulations to alumni Brandon Melton (Class of 2017), who last week graduated from Macquarie University with honours in law.
Brandon is currently enjoying a well-earned gap year and then hopes to work in either environmental planning or industrial relations. We wish him well.
David Lette - Leader of Learning Logistics and Pathways
Learning - Primary
K-6 Parent/Teacher Discussions
Conference Bookings for K-6 Parent Teacher Discssions have now closed on Compass and we look forward to meeting with families tomorrow to discuss your child's progress. If you are unable to attend tomorrow but would still like an appointment, please contact your child's teacher to make a time.
Sport
This week will be our final athletics training for the term. Next week (Week 9) will see a change to sport days for Years 3-6 who will participate in the Soccer/Netball Gala Day on Tuesday 28 March, and Years 2-6 who will take part in our Cross Country Carnival on Friday 31 March. In Week 10, on Thursday April 6 Year 3-6 will participate in a NRL skills development session. (Sport days remain the same for K -1 in Week 9 and for K-2 in Week 10)
Changes to Going Home Routine
Please speak to your children about their going home routine and ensure all family members know what the procedure is for each day. Last minute changes are discouraged as it often creates uncertainty and confusion for your child. If unavoidable last minute changes to departure routine are required, please call the school to ensure that a clear message can be passed to your child. Children and parents are also reminded to ensure previous arrangements have been made before taking another child home.
Infants and Primary - Eisteddfod Dance Group
We are currently seeking expressions of interest from all Infants and Primary students wishing to join the School Dance Groups for the upcoming Cowra Eisteddfod.

There will be separate Infants and Primary groups and practices will take place at school during school time (including recess/lunch). Rehearsals will start in Week 9 and the performance will be held at the Cowra Civic Centre on Wednesday 24 May. All interest and abilities are welcome and there is no anticipated cost to participants. Responses may be emailed to a.hickman@bth.catholic.edu.au

Anne Hickman - Leader of Learning - Primary
Year 5 Excursion to Lake Burrendong
Last week Year 5 went to Lake Burrendong for their overnight camp and had a great time! The following piece of writing was co-constructed by 5 Gold, and shares the highlights of the trip.
Splish, splosh, splash!!!! After a long boring bus ride we finally got to get wet in the swimming pool. The water was cold, actually it was freezing. After a quick swim test we moved onto the slip and slide which was down a steep hill. Some of us even made it right to the end of the tarp.
After a quick lunch of delicious burgers we moved onto our next activities, archery and initiatives. Archery was a bit difficult to hit the target but we rose to the challenge and most of us were able to hit it by the end. Initiatives was problem solving in teams, we learned that we need to listen to each other and work together to solve the problem.
Next we had free time followed by an amazing roast beef dinner including dessert of jelly and ice cream. A quick cabin inspection from the teachers helped us keep everything tidy. That night we played games on the footy field until bedtime.
The next morning after varying amounts of sleep we had breakfast and headed off to kayaking and canoeing. We split into two groups, played games on the water and even took a quick dip before we swapped over. Putting away the canoes and kayaks was hard work.
A quick change and some lunch and we were back on the bus where most of us had a nap to recover from all the fun. Camp was an amazing but tiring experience.
Administration
Student Safety, Leaving or Arriving at School
A reminder to all parents that school zones remain in place for the safety of our children and families. School zones operate on all gazetted school days, which are all the days the school is open, even pupil-free days. School zones for our school commence Day 1 of each school Term and conclude on the last day of a school Term.
Parents are reminded that safe pick up of students should occur at the back gate near the church. Parking in Poignand Avenue (off Liverpool St) is not permitted as it blocks residential traffic. Please also be mindful not to park across driveways (complaints have been received from residents in Lachlan Street).
Bus Safety - We all have a part to play
Be Bus Aware highlights the importance of bus safety for all road users. Buses are large, heavy vehicles and can't stop quickly. Each year, Bus Safety Week helps raise awareness for all road users on how to stay safe on and around buses, helping to reduce injuries and fatalities.
School-aged children might seem independent, but they still need a hand. Remember:
Always meet your child AT school or the bus stop. NEVER wait on the opposite side of the road and call them across.

Always supervise your child and hold their hand when walking to and from the bus stop or interchange and when crossing the road until they are at least 10

Wait until the bus has gone then use a safe place to cross the road

Encourage your child to take a seat quickly when they get on the bus and to buckle up if the bus has seat belts.
Sport
Diocesan Soccer Trials
Amelia Cranney, Laura Price, Karly Woods, Lucas Bryant and Kai Fitzgerald attended the Diocesan Soccer Trials in Bathurst. Karly Woods and Laura Price were successful in making the Diocesan soccer team and will now compete at the Southern Country Trails in early May. If successful at this trial they will be eligible to attend the NSWCCC selection tournament in Sydney. Good luck girls!
Diocesan Swimming Carnival
Fifteen secondary students traveled to Dubbo to compete against the best swimmers from around the region. Emma T. and Harry placed third in their respective 100m freestyle events. Well done to all who attended the day!
Upcoming dates - Secondary
Schools Cup Netball - Tuesday 28 March
Western Rugby League Trials (U15s and Opens) - Wednesday 29 March
Secondary School Athletics Carnival - Thursday 4 May
Andrew Phelan - Secondary Sport Coordinator
Primary Dio Swimming Carnival
The following students competed at the Diocesan Carnival on Wednesday 8 March in Dubbo:. Jack Graham, Grace Kelly-Shepherd, Ruby Lazanski, Lawson Morgan, William O'Reilly, Max Osborne, Finn Sheehy, Evie Smith, Jack Smith and Beau Tremble. We congratulate these students for their efforts and thank Mrs Nicole Twohill-Scott for supervising.
Primary Dio Winter Sports Trials
Well done to all of our students who attended the Primary Diocesan Winter Sports Trials on Friday 10 March.
Special congratulations to Year 6 students Charlotte and Ruby who were both selected to participate in the Polding Winter Sports Trials, to be held next term. Charlotte will be trialling for Netball and Ruby will trial for Soccer. We wish them the best of luck!
Primary Schools Cup Netball & Soccer Gala Day
Tuesday 28 March is the Schools Cup Netball Competition and the St Raphael's Stage 2 & 3 Soccer Gala Day. All students from Years 3 to 6 are expected to attend as this day provides for all levels of competition. If students are unwell or injured please notify their classroom teacher before the event. Selected secondary students will also compete.
Date: Tuesday 28 March, 2023 (Week 9)
Time: 9.00am - 2.30pm
Students will attend Homeroom as normal and will return to school to depart as they normally would.
Transport: Students will walk to and from the venue with their teachers.
Location: Col Stinson Park and Netball Courts
Uniform: Sports Uniform. Students participating in Soccer MUST wear their joggers.
Equipment: No Equipment is required. The Soccer Gala day is non-competitive so NO Soccer / Football boots are allowed.
Teachers Attending: All Stage 2 & 3 Teachers
Recess & Lunch: There will be a canteen facility available at the Netball Courts. Students are encouraged to bring their own recess and lunch.
Years 2-6 Cross Country Carnival
Friday 31 March 2023 is the Years 2-6 Cross Country Carnival. Students will walk to River Park with their teachers to participate in the annual Primary Cross Country Carnival. This is a compulsory school event and students of all levels and abilities will participate. Sports Uniform is required and we suggest that all students Years 2-6 wear suitable foot attire so they are able to run or walk the course.
Date: Friday 31 March, 2023 (Week 9)
Uniform: Sports
Teachers: Classroom teachers
Transport: Walking with teachers
Chris Colemane - Primary Sport Coordinator
Polding Cricket
In Week 6, Mr. Statham attended the week long PSSA Boys Cricket Carnival as the Polding Team Manager. Boys selected in this team had to firstly progress from their school selection trials, followed by the Diocesan trial, before finally attending the Polding trial earlier this year in Lismore. From all six Diocese in the Polding area, a team of 12 boys was selected.
The Polding area is the top half of the state, from Manly on the coast, with basically a straight line drawn across the map. Our town of Cowra just falls in the top half of the State to qualify as Polding. This week long tournament, this year held in Ballina, pits 14 teams up against one another throughout the week. Polding, MacKillop, (bottom half of the state of Catholic schools), MacKillop Invitational, CIS - Combined Independent Schools and ten State School regions throughout the state competed. From this week, a N.S.W. team is selected to travel to Northern Territory to play at the National Championships.
Polding had two wins and two losses throughout the week, finishing a respectable 6th out of the 14 regions. A great effort by the boys who geographically live a long way away from one another. (Manly, Newcastle, Wee Waa, Dubbo, Lismore, Tamworth, etc.) This is a great 'Pathways' opportunity provided for our Sporting Stars of the Future - Spin To Win.
Canteen
Changes to Term 2 - Winter Menu
Families are advised that there will changes to the availability of hot lunch items on the Canteen Menu, effective Term 2. Sandwhiches, wraps, rolls and gluten free options will remain available while certain hot items will only be available on specific days of the week. These changes are to make operations more manageable for Mrs Stokes and our small (and declining) number of volunteer helpers.
Monday - Chicken Schnitzel Wraps/Burgers
Tuesday - Soup or Chicken Tenders (with or without fried rice)
Thursday - Hamburger/Mini Cheese Burger or Chicken Noodle Stir Fry
Friday - Nachos or Fried Rice
The new Term 2 Winter Canteen Menu will be distributed in the coming weeks.
Last Day Term 1 - Thursday 6 April - $7 Lunch Deal
To mark the end of Term 1, Mrs Stokes will be providing a special $7 Lunch Deal on Thursday 6 April. Orders are to be in by Monday 3 April.
Students with gluten intolerances are reminded that a gluten free gravy option is also available (goes great with your gluten free nuggets or tenders!)
This week's canteen roster is as follows
Tuesday 21 - Kate Allard, Stefanie Bray
Wednesday 22 - CLOSED
Thursday 23 -

HELPERS PLEASE

Friday 24 - Jessica Newcombe, Ammie Broad

Monday 27 - Briony Woodhouse
Tuesday 28 - Stefanie Bray, Karen Campbell
Wednesday 29 - CLOSED
Thursday 30 -

HELPERS PLEASE

Friday 31 - Melissa Ousby, Kiara Wilson
If you would like to speak with Donna about joining the Canteen Volunteer team in 2023, please call her on 0427 501 508 or register your interest here.
Parents and Friends Association (P & F)
We are only 5 days away from the most colourful fundraiser for 2023! A fun day for everyone from Kindergarten to Year 12!
Let's boost our fundraising efforts and make our goals a reality. Every little contribution to fundraising helps us get closer to our bigger goal!
Create your online sponsorship page at www.australianfundraising.com.au and share with your online community. For those not online - cash sponsorship if completely fine - we will collect those next week.
On top of the fundraising goal, their are big prizes are up for grabs for the participants - Unlock your first incentive prize simply by raising $10 online. The more your child raises, the more prizes they will receive.
You can also share in $200k of extra prize credit, win a PlayStation 5 Gaming Bundle and become a Fundraising MonSTAR!
Community Connections