Term 2, Week 8 - Monday 12 June, 2023
What's On This Week
Principal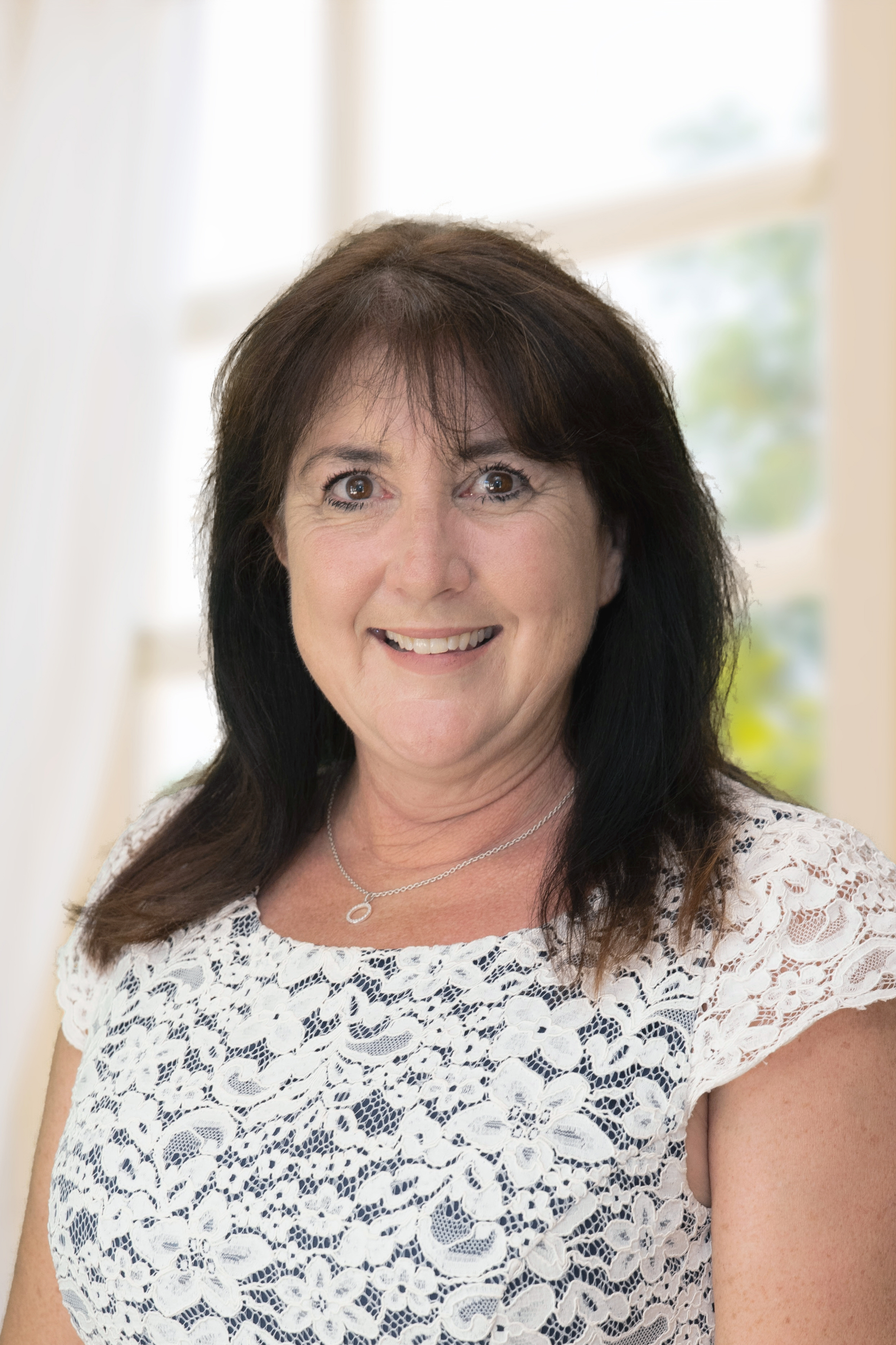 Dear Parents and Carers
Over this busy term we continue to demonstrate excellence in our co- curricular opportunities such as in various sporting arenas, and last week in the Da Vinci challenges in Wagga. The students in the Da Vinci challenge commented about the extent they were challenged, and how they were really pushed to succeed in the challenges at hand, acknowledging the wonderful gifted and talented learning experience they were able to participate in. They are keen for the 2024 Da Vinci challenge now they have experienced the program.
Last Sunday was the Feast of Corpus Christi, emphasising the solemnity of the Most Holy Body and Blood of Christ. Father Dong, appealed to us on Sunday, as the St Rapheal's Catholic Community, to celebrate the Eucharist together at Mass at our parish Church. It is important that we make the time to come together as a Catholic Community, so I encourage all of our students and families to join us at Mass (I love Sunday morning Mass).
The long awaited 150 years of catholic education in Cowra celebration is almost here. COVID and the demands of restoration of the heritage listed Chapel has previously stalled the final celebration.
On Sunday 16 July, Father Laurie will conduct a special Mass at St Raphael's Catholic Church, followed by a procession to bless and reopen our Chapel after being renovated, unveiling of metal panels depicting St Raphael's Catholic School history, and finally the unveiling of the Primary School as St Brigids Learning Centre. To conclude the morning, morning tea will be provided.
We encourage all of our St Raphael's School community to attend this special occasion. Students attending are required to wear full school uniform. We are hoping to have many of our students and families in attendance at this historic event.
NAPLAN results will shortly be available to teachers, and then parents. NESA has delayed the results being released on multiple occasions this year. The results are a measure in time of each student's ability in reading, grammar, writing and numeracy. Due to NAPLAN being a national measure of student achievement, there will be discernment of the results in the media. At the school level the results support teachers to further support our student learning by analysing individual, class and year level data. Staff drill down into the data to unpack areas of strength and areas requiring support, therefore enabling teachers to incorporate strategic and targeted teaching in their programs.
The impending school holidays are an important time for Stage 6 students, as they prepare for the conclusion of their learning in Term 3 with the Trial HSC and the Year 11 Examinations. It is important that students have a holiday study schedule and aim to adhere to it. Some Year 12 students are also finalising their HSC Major Works, again requiring a holiday work schedule. So we encourage all students to be ready for the holiday study schedules.
Attendance will continue to be a focus at St Raphael's. It is imperative that students attend school every day, other than when they are sick. Parents are required by law to provide an explanation. Students with absences under 90% are required to have a doctor's certificate. In the event that students are away repeatedly, an attendance letter will be sent home. This is a legislated requirement. If students are experiencing difficulties which inhibit their attendance, we are here to support the student so they are confident and happy to improve their attendance.
God Bless,
Michelle Deschamps - Principal

Assistant Principal
Upcoming Pupil Free Days – Whole School K-12
Friday 30 June– Neurodiversity and learning
Friday 21 July – Implications of the new curriculum reform
Changes to Secondary Timetable Structure
Due to recent staff changes, a new Secondary Timetable will be implemented for the start of Term 3. There will be two major changes:
The first change is a reallocation of Secondary staff members, which will in turn affect some classes. This reallocation will better place teachers in their KLA's, better manage staff teaching extra classes and ensure students have the best teacher for the subject.
The second change centers around the concept of professional learning teams which provide Secondary staff with the ability to meet on a regular basis to discuss student learning. This change will allow staff to focus on common language around learning intentions and success criteria along with programming and assessment.
It will provide time for staff to see where our students are at and collectively plan for future learning. The meetings will run from 8.40am to 9.00am. For these regular meetings to happen, changes to the start of the Secondary school day will occur from the start of Term 3. There will be no change to lessons, only the morning homeroom. A warning bell will sound at 8.55am to inform Secondary students to start making their way to homeroom for a 9.00am start. Period 1 will start at 9.15am. There will be staff supervision of students, which will commence at 8.20am until 8.55 at the bottom driveway and basketball court.
Stage 6 Course Information Night

St Raphael's Catholic School invites 2023 Year 10 students and their parents to our Stage 6 Course Information Night which will be held in the MSLC building on Tuesday 18 July starting at 6.00pm.
This night will provide information on the following;
 Course selection process
 Specific course information
 School events
 Leadership opportunities
 Senior Lifestyle

There will be the opportunity to view our Senior facilities and supper will be provided.
Following the information night, Parent and Student Course Selection interviews will be held with the Principal and Assistant Principal on either Monday 24 or Tuesday 25 July. A pattern of study will be offered by late Term 3.
Ben Thomson - Assistant Principal
Faith, Mission & Learning
Dear Fellow Parishioners and Parents,
In 2020 we marked the 150th Anniversary of Catholic Education in our parish of St Raphael's. This was a unique milestone which we had wished to celebrate at that time with the whole parish. As we know, unfortunately COVID hit and with other setbacks, these celebrations were then curtailed.
Our aim was to mark the occasion with a parish dinner, the refurbishing of the Brigidine Chapel, the construction and installation 4 metal structures depicting the first teachers, (2 lay teachers), the arrival of the Josephite Sisters, the arrival of the Brigidine Sisters, and the beginning of the lay teachers yet again,and the naming of the Primary Buildings in memory of the Brigidine Sisters, the Brigidine Learning Centre. (It is important to mention as it was originally referred to as St Brigid's Primary School before the merging of the two schools into one). All these events have now been completed and we wish to celebrate them as part of the original celebrations.
Now, 3 years on what is proposed, an Anniversary Dinner to be held on the evening of Saturday 15 July. The location for this is the Cowra Golf Club. All parents, parishioners, ex-students and anyone who wishes to attend are most welcome. We will be joined there by Josephite and Brigidine Sisters, ex- teachers, ex-students and other community members. At the dinner we will also be able to reflect on the 150 years through a Power Point Presentation and other presentations.
Sunday 16 July will see all the parish gathered to celebrate a special Anniversary Mass at 9am in St Raphael's Church. (There will be no 6pm vigil or 8am mass that weekend). We will then move to the chapel area for its reopening. Following this we will move to the Mother Scholastica Area for the unveiling of the Memorial Plaques. This will be followed by the naming of the primary buildings, as the Brigidine Learning Centre. At the completion of all these activities, morning tea will be served in the Mother Scholastica Learning centre.
Parents of Students at St Raphael's we ask that your children come in full school uniform for the mass and the ceremonies that will follow.
I emphasise that everyone is welcome to any or all these events. Bookings for the dinner can be made by contacting St Raphael's Parish Office 6342 1369, bookings for morning tea contact St Raphael's School, 6342 2940, indicating the number of persons attending for catering purposes.
We may be late, but like the Japanese Olympics we can still celebrate what has been a great journey and one that is continuing into the future. (Most of us won't be around at the time of the 200th Anniversary). So please come and celebrate with us in a spirit of great joy and thanksgiving.
God's Blessing to you all.
Fr Laurie
Learning Logistics & Pathways
Congratulations to Year 11 students, Alyvia and Lucy, who have each received generous financial support from the Bruce & Margaret Weir Trust to attend the upcoming Future Doctors Program in Sydney. Alyvia and Lucy are pictured with Trustees Mr Peter Chivers and Mr Lawrance Ryan.
David Lette - Leader of Learning Logistics and Pathways
Learning & Enrichment
Sue Larkey - Working with Neurodiverse Students
Staff will be gathering for a professional learning on the 30 June. Therefore the last Friday of the term will be a PUPIL FREE DAY for all students. We are very excited that Sue Larkey will be facilitating our professional learning, focussing on the needs of neurodiverse students. We warmly welcome parents to attend our morning session from 9am - 11am. For the sake of organisation, please let the school know if you are attending.
Kylie McNamara - Leader of Learning Enrichment
Administration
Back to School NSW Vouchers- Expire 30 June

A reminder to families that the Premier's Back to School NSW Vouchers program (3 x $50 vouchers, totalling $150 for each eligible student) expires at the end of this month. St Raphael's Catholic School is registered to accept Back to School Vouchers for the purchase of Primary ($38) and Secondary ($51) School Bags. We currently have both sizes in stock, so please drop into the office if you wish to purchase a bag (and use up any unspent vouchers!).
Secondary Sport
NSW CCC Football Championships - Congratulations to Karly Woods for representing Southern Country at the NSW CCC Football Championships at Valentine Sports Park in Glenwood. Karly and the Southern Country team played four games across two days of competition. One of the highlights for Karly was playing all four games on a synthetic grass pitch. Well done Karly!
Diocesan Soccer Gala Day - Our open boys and girls soccer teams participated in the Bathurst Diocesan Soccer Gala Day in Orange. The boys played four games, which included a 2-1 loss to St Matthew's (Mudgee) and a 2-0 loss to Red Bend (Forbes). The girls played superbly placing first in their pool with a 0-0 draw against James Sheahan (Orange) and a 1-0 win against St Matthew's (Mudgee). The girls progressed to Semi Final 1 which they lost 5-0 to St John's (Dubbo). The girls finished strong with a 3-1 win over James Sheahan (Orange) placing them 3rd overall for the day.
Western Region Academy of Sport (WRAS) Indigenous Talent Identification Day - Fourteen students travelled to Dubbo to take part in the Western Region Academy of Sport (WRAS) Indigenous Talent Identification Day. The day commenced with the students being put through a number of fitness tests including push ups, timed sprints and a standing jump. This was followed by sport specific skills and drills in AFL, Athletics, Basketball, Hockey and Rugby League.
Upcoming events
Netball NSW Schools Cup (Cowra) on Wednesday 14th June - Stage 4 & 5 girls
Secondary Diocesan Netball Gala Day (Orange) on Monday 19th June - Stage 4, 5 & 6 girls
Andrew Phelan - Secondary Sport Coordinator
Canteen
This week's canteen roster is as follows
Tuesday 13 June - Kate Allard, Lisa Mallon
Wednesday 14 June - CLOSED
Thursday 15 June -

Anna Thirkell , Kylie Kollas

Friday 16 June - Jess Newcombe, Melissa Ousby

Monday 19 June- Briony Woodhouse +

HELPER PLEASE

Tuesday 20 June - Stef Bray, Karen Campbell
Wednesday 21 June - CLOSED
Thursday 22 June - Anna Thirkell +

HELPERS PLEASE

Friday 23 June - Charlene Williams +

HELPERS PLEASE
If you would like to speak with Donna about joining the Canteen Volunteer team in 2023, please call her on 0427 501 508 or register your interest here.
Community Connections