Term 3, Week 4 - Monday 7 August, 2023
What's On This Week
Principal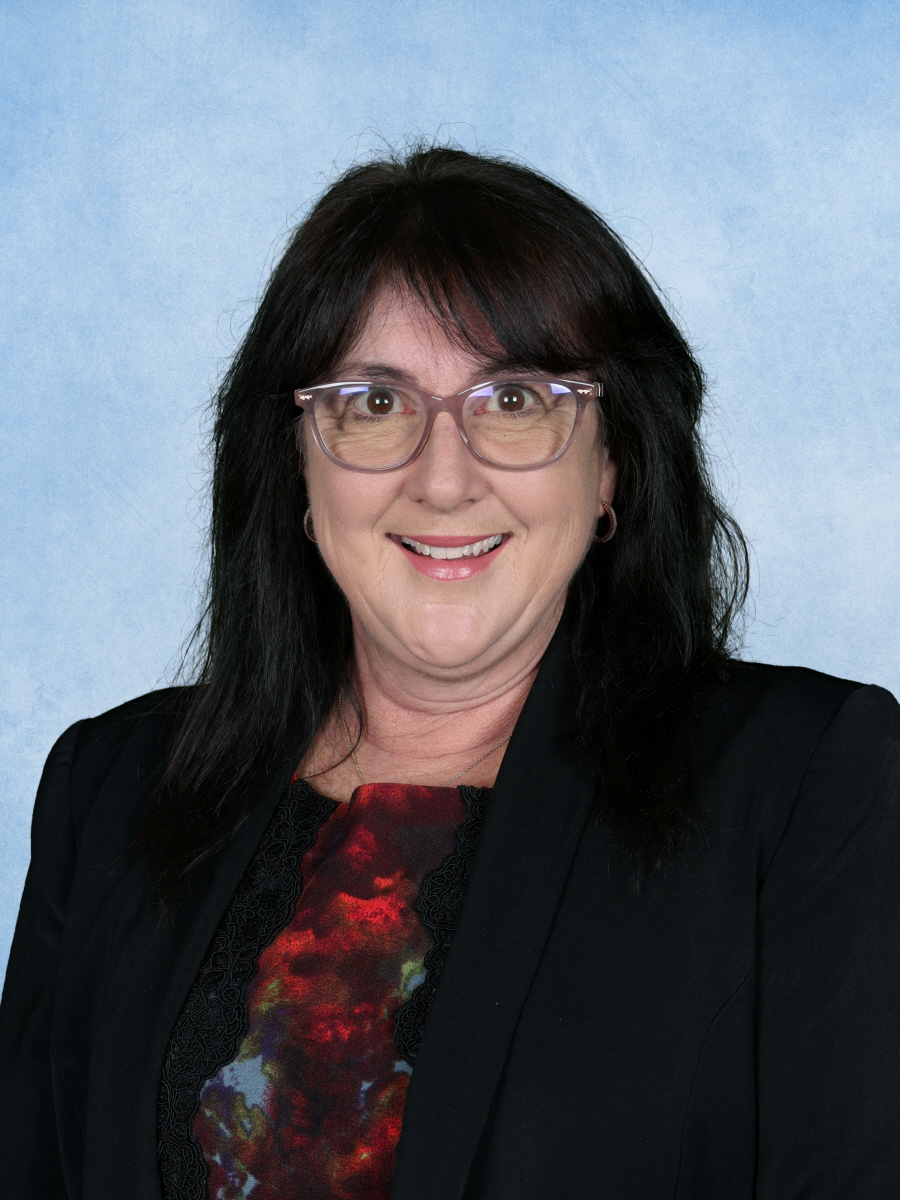 Dear Parents and Carers
The last couple of weeks have been challenging for staff and students, as Father Laurie's health deteriorated. It was with great sadness that many students, staff and parents attended Father Laurie's funeral. I am sure all present would have agreed that Father Laurie would have been chuffed with the funeral proceedings, as many people far and wide acknowledged the long tenure Father Laurie had in the Diocese, as well as the many initiatives he drove, which truly demonstrated his mission as 'a man for others'.
We congratulate Father Dong on his appointment as our Parish Priest. Father Dong has already made a consistent presence across our school. I know Father Dong is keen to play handball and other games with our students.
We are each asked to keep Year 12 in our prayers today and over the next two weeks, as they undertake their Trial HSC Examinations. It has been great to see the preparation students have been making. These exams are the final assessments for Year 12, which also sets the ranks of students within each subject. It will be important for the remainder of the term that all Year 12s work together in each course to boost every student's skills and knowledge, in order to achieve higher grades in the actual HSC Examinations.
Over the weekend we had multiple break ins around the school. Nothing appears to have been taken and there is no evidence of vandalism. We have footprints and may have fingerprints once forensics arrives. If you are travelling past the school at any time and notice suspicious behaviour, please ring the police.
Olivia Parrish and Mr Lette represented St Raphael's at the wreath laying ceremony last Saturday for the Cowra Breakout Anniversary. It was a sombre but beautiful occasion.
Tomorrow we have our long awaited Capital Works Meeting to identify the areas of urgency and plan for the next 5 years. Initially from student, parent and staff feedback, we are advocating for improved grounds for the students and new bathrooms. We are hoping that we can take action very soon. Also the bus shelter is being erected in a week or so. 'Or so' as I now know how time moves in the country 🙂
Tuesday, we celebrate our Mass in honour of Mary McKillop. Mary is important to us as she advocated for the poor, particularly in education. Her service reached many in need, as well as supporting their future. We welcome families to our Mass tomorrow, with Father Dong presiding for the first time for our school as our Parish Priest.
God Bless,
Michelle Deschamps - Principal
Faith, Mission & Learning
Fr Dong was appointed St Raphael's Parish Administrator last Friday. We are so proud to welcome him fully into our community. Thank you Fr Dong for supporting our whole community through the loss of Fr Laurie. We are so glad to have you here with us.
Gabrielle Bruin - Leader of Faith, Mission and Learning

This week, we remember and celebrate Australia's first Saint, Mary MacKillop.
We all need heroes and heroines to give us hope, to challenge us, and to show us the way to live the Christian life. Mary is a Saint for our times.
Mary MacKillop lived a life of deep personal faith in God, modelled on the example of Jesus. Because Mary was a woman of deep faith, firmly grounded in the gospel values, and unshakeable in her faith in a loving and compassionate God, she has become for all of us a wonderful sign of hope. Mary's ordinary way of being in the world, with her God and with her neighbour, enabled her to transcend significant hurdles and make a powerful difference to Church and society.
We remember her this week and her philosophy of "never see a need without doing something about it". As we live out our Brigidine motto, it's important to acknowledge that we are people who never see a need without doing something about it.
Let us pray:
God of compassion, God of all people, we praise you for your servant, Mary MacKillop,
who gave her life to serve you in the poor and oppressed.
As she is honoured in our world, may we continue to learn to share her vision.
Help us to recognise, as she did, that the poor of our time will hear the gospel in the way we serve them.
Be with us as we strive to follow her and carry out our mission of service and care.
Amen.
Altar Servers Roster
Saturday 12 August - Charlize Skelton & Molly Vella
Sunday 13 August - Laura & Rosemary Bennett
Saturday 19 August - School Leaders
Sunday 20 August - Sam & Josh Launders
Saturday 26 August - Noah & Georgia Campbell
Sunday 27 August - Beatrix Perry & Tilly Gundersen
Administration
Pupil Free Day - Friday 18th August

Parents and families are reminded that next Friday 18th August is a Pupil Free Day for all students K-12. Staff will be joining together for their annual Spirituality Retreat and as such, there will be no supervision at school on this day.
Learning Engagement
Congratulations to the following students who have recently completed the PCYC Fit for Life Program. This is an incredible program where students are able to complete their White Card and Resumes and programs to develop their resilience and life skills. Thank you very much Cowra PCYC and Hell Horton from CINC for all of your support for our students.
Primary Sport
Stage 3 Todd Woodbridge Cup Tennis
On Friday 4th August our Stage 3 Todd Woodbridge Cup squad travelled to Bathurst for the Regional Finals of the competition. St Raphael's had two teams that played extremely well throughout the day displaying great skill and even better sportsmanship. At the end of the round robin competition St Raphaels 1 emerged as winners of the day and St Raphaels 2 came a very respectful third.
St Raphael's 1 will now head to the state finals in Sydney with the details still to be confirmed. Well done to all who participated in the day.
Chri Colemane - Primary Sport Coordinator

Stage 2 Todd Woodbridge Cup Tennis
Well done to all the students who participated in our local Todd Woodbridge Cup Tennis tournament last week. Our school submitted three different teams with one team winning the day. This team will play in Parkes at the regional playoffs. All students involved had a fantastic day!
NSWCPS Golf

David and Liam represented St Raph's at the NSWCPS Golf tournament in Blackheath today, with news just in that David has won the shield for the day and grabbed the win! Excellent effort boys!
Diocesan Athletics Carnival
The Diocesan Athletics Carnival is on Friday 18th August 2023. Please make sure to register your child on the csnsw.sport website and provide online consent through the compass portal and event. Goodluck to all involved!
Country Cricket Blitz
On 22nd August 2023 Year 6 will be attending the Country Cricket Blitz seminar at Cowra PCYC. Students will leave at 9:30am by bus and will return to school by 11:00am.
Secondary Sport
Fitness Centre
We are extremely lucky to have Ryan Downing from RAD Gym working with a group of talented athletes as part of our High Performance Training Program. Ryan will be working with each student on improving performance in their chosen sports that range from athletics, cross country, swimming, netball, soccer and cricket.
CCC Netball
Congratulations to Caroline and Maddison (Year 10) who recently represented the Bathurst Diocese at the Opens NSWCCC Netball trials in Sydney. Both girls played extremely well, providing depth and speed to a very talented Bathurst Diocese team!
Fast 5 Netball
In conjunction with Netball NSW and Sporting Schools, Year 9 & 10 are enjoying their participation in a Teacher Delivered 'Fast 5 Netball' program for Sport during Term 3.
Todd Woodbridge Cup Tennis
Thank you to another amazing group of secondary students for assisting with the officiating of the Stage 2 Todd Woodbridge Cup held at Cowra Tennis Courts. Students involved were Sam, Oliver, Layne, Dominic (Year 7), Sophie, Laura, Isabella, Evie (Year 8), Deakin, Cohan, Imogen (Year 9), Elliott & Zac (Year 11).
PSSA Soccer referees
Thank you to Dominic (Year 7), Tyler (Year 8) and Kai (Year 11) for officiating for Cowra Public School in their PSSA Soccer Competition campaign.
Upcoming Events
Secondary Diocesan Athletics Carnival - The Diocesan Athletics Carnival for secondary students will be held in Dubbo on Thursday 17th August.
Small Schools Rugby League - The Small Schools Rugby League and League Tag Gala Day for Stage 4 & 5 girls and boys will be held in Canowindra on Tuesday 12th September.
Netball NSW Schools Cup - The Stage 4 girls netball team has progressed to the regional final of the Netball NSW Schools Cup to be held in Orange on Wednesday 30th August.
Andrew Phelan - Secondary Sport Coordinator
Canteen
BREAKING NEWS!
The canteen is now accepting EFTPOS!
This week's canteen roster is as follows
Tuesday 8 August -

Volunteers Needed

Wednesday 9 August- CLOSED
Thursday 10 August -

Trish Gundersen

Friday 11 August - Jessica Newc

ombe, M

ichelle Wydmuch

Monday 14 August - Ashlea Overman
Tuesday 15 August -

Volunteers Needed

Wednesday 16 August - CLOSED
Thursday 17 August - Anna Thirkell
Friday 18 August - Pupil Free Day
If you would like to speak with Donna about joining the Canteen Volunteer team in 2023, please call her on 0427 501 508 or register your interest here.
Community Connections
From 1 July 2023 to 31 January 2024, all school-age children currently eligible for the Active Kids program will be eligible for a new $50 Active Kids voucher. Apply via your MyServiceNSW account.
From 1 February 2024, a new means-tested Active and Creative Kids voucher program will be launched for school-age children. The voucher will be for $50 and will be issued twice a year, at the start of school terms 1 and 3. Children in families eligible for the Family Tax Benefit Part A will be eligible.