Term 3, Week 6 - Monday 21 August, 2023
What's On This Week
Principal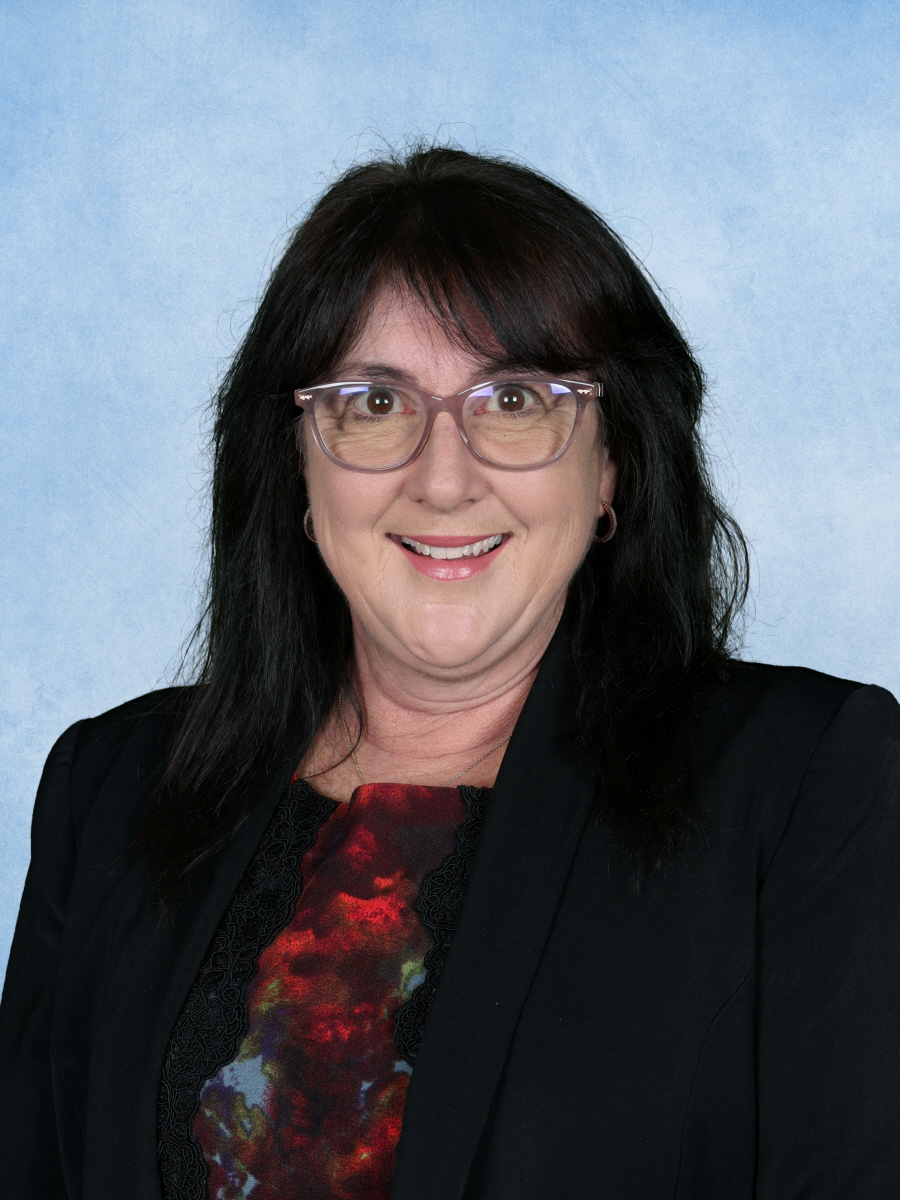 Dear Parents and Carers,
Last Friday, the staff spirituality day enabled all staff to reconnect with our Brigidine charism and traditions. A highlight for staff was the ability to have Fr Dong in the spotlight, whereby Fr Dong shared his family history, and his journey into priesthood. We are truly blessed to have Fr Dong in our community.
Last week the leadership team and key CEDB personnel met to discuss the next steps with the Capital Works plan. The plan will take place over 5 years. Below is the description of Capital Works items which combine students, parents and staff identified areas of improvement. Next week we will be meeting with CEDB Facilities Leaders to design a Wellbeing Hub (details are provided below).
Feedback from our School Review, conducted in Week 2 Term 2, is also shared with you in this newsletter. There are many areas to celebrate in our school over the last 5 years. Currently the next 5 years (2024-2028) strategic planning has commenced. It is a great time to reflect on the recommendations for improvement identified by students, parents and staff. In addition the planning involves consultation from various stakeholders. When the draft is ready, it will be shared with the P&C for feedback. Parents who do not normally attend are welcome to join so you can give feedback, and understand the process and structure.
I would like to take a moment here to applaud the many co-curricular activities which occur over the course of the year. Staff aim to give our students a diverse range of experiences. Co-curricular activities in non-school time, are a gift from the staff. They do not get paid for any of that time. Many of these experiences require staff to give up family time during weekdays, to possibly stay overnight with students, and weekends. The Japan Trip is one example whereby staff Ms Olbourne and Mrs Bennett have contributed extraordinary time in planning, and loads of paperwork before the trip actually happens. Then on the trip they, along with Mr Chris and I, are on call 24/7 for 2 and a half weeks, also giving up their holidays.
The Duke of Edinburgh is another example whereby Mr Phelan completes rigorous planning and risk assessments, always trekking the routes before the students in order to make risk assessments, then giving up his time for the weekends and afternoons. Mr Phelan now also offers High Performance Training, again going above and beyond. These are only 2 examples of the many opportunities our students are given as a gift from the staff. I encourage parents and students to thank the teachers for going above and beyond for them.
It is with sadness that we will say goodbye to Assistant Principal Ben Thomson at the end of the year. Ben has been commuting long distances over the last 10 years and in 2024 will take up a teaching position in Bathurst, bringing him much closer to home, and his family. Ben's invaluable service to St Raphael's over the last 10 years has been significant. In particular his impact on curriculum in secondary, processes and procedures, as well as being key in the establishment of Stage 6 at St Raph's is a lasting legacy. He is leaving us in 'a good place'. We will have plenty of time to wish Ben well over the rest of the year.
Finally the new student leadership team has been selected for 2024. The calibre of students who submitted applications and were interviewed is a credit to the excellent student cohort in Year 11. It takes great courage to put yourself forward and go through the interview process and many applicants received resounding nominations from students and staff. It was with sadness that we had to tell some students they did not get a leadership position, however it was heartening to witness these same students being happy for the students whom were successful. It is a testament to this wonderfully supportive year group.
And so it is with great pride that I announce our Student Leaders for 2024: School Captains Kai Fitzgerald and Maddison Tremble. The prefects for 2024 are: Caitlin Brodbeck, Natasha Smaluck, Charlie Graham and Elliott Bennett. Congratulations to you all!
God Bless,
Michelle Deschamps - Principal
Capital Works Draft Plan
St Raphael's Wellbeing Hub
Feedback from Our School Review
Areas for Improvement
Faith, Mission & Learning
Mary the mother of Jesus lived her life as the most perfect example of how to place unwavering trust in God's ways. We look to Mary for her consistent commitment to living God's plan.
Last Tuesday, we came together to celebrate the Assumption of Mary into heaven and acknowledge Mary as the perfect example for us all.
Praise and Worship
Last Wednesday our Year 5 and 6 students ventured over to Orange to meet other schools in our Diocese to participate in a Praise and Worship excursion. The students' danced, sang and participated in group activities throughout the day.
Gabrielle Bruin - Leader of Faith, Mission and Learning
Altar Servers Roster
Saturday 26 August - Noah & Georgia Campbell
Sunday 27 August - Beatrix Perry & Tilly Gundersen
Saturday 2 September - Olivia Finn & James Beath-Pearce
Sunday 3 September - Sienna Launders & Halle Flanagan
Saturday 9 September - Ned & Max Osborne
Sunday 10 September - Laura & Rosemary Bennett
Administration
Reminder about Infants and Primary Crunch and Sip routines
Families of students K-6 are reminded about our Fruit Break/Crunch and Sip routine at the beginning of each school day. At 8:50am each morning, a bell signals the start of Fruit Break, where all students gather in the playground to crunch on a fruit or vege snack, and sip on water prior to 9am assembly lines. Crunch and Sip is as an essential component of the school day, and an opportunity for students to fuel their bodies prior to the start of lessons. Please remember to pack a small piece of fruit or vege for your K-6 child each day so they are ready to participate in this healthy, and social routine.
Afternoon Pick Up and Bus Access
Construction of the Bus Shelter out the front of the school will continue over the week. Due to this area remaining an active worksite, the adjustments to afternoon student pick up and bus access that were in place last week and today will now extend for this coming week.
Parents who normally collect students at the front of the school, are asked to collect your child(ren) from the back gate, Church car park.

All students travelling by bus will congregate either at the bottom of the driveway, or in St Brigids Hall, depending upon conditions on the day.
Parent/Teacher Interviews

Parent/Teacher interviews will be held in Week 8 this term. Bookings will open shortly via Compass Conferences, please keep an eye out.
Primary - Tuesday 5th September
Secondary - Wednesday 6th September
Scholastic Book Club

A reminder that book club orders are due for Issue 6 by 4th September, 2023.
Primary Learning & Engagement
Year 3-6 Sports Choices
The Years 3-6 Sports Choices program commences Thursday this week and runs till the end of Term. Those students participating in tennis are reminded to please bring their $3 in per week.
NAIDOC Colouring Competition

Congratulations to our St Raphael's NAIDOC Week colouring competition winners for 2023!
Kinder: Charlotte , Year 1: Izaiah ( absent from photo), Year 2: Jack , Year 3: Digby. Year 4: Elsie. Year 5: Melanie, Year 6: Finn.
St Raphael's P&F
Father's Day Stall
St Raphael's P&F will be running the Father's Day stall this week (Week 6). Classes are invited to purchase from the stall on the following days:

Monday 21st August - Kindergarten, Year 2, Year 6, Years 7/8
Wednesday 23rd August - Year 1, Year 3, Years 9/10
Friday 25th August - Year 4, Year 5, Years 11/12
Items range in price from $2 - $6 each. There are some locally sourced gifts as well as commercial items including plasters to paint and decorate for dad, mugs, pens and much more.

Primary Sport
Primary Diocesan Athletics Carnival
Mr Chris Colemane attended the Primary Diocesan Athletics carnival last Friday. We had a team of seventeen students make the trip to Dubbo with their families. Congratulations to all students for their efforts.
William, Lexie and Claudia performed exceptionally well and have made the Diocesan team that will compete at Sydney Olympic Park in Homebush on Friday 13 October 2023.
Chris Colemane - Primary Sport Coordinator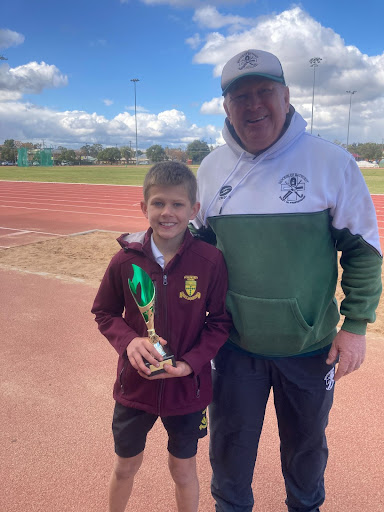 Canteen
BREAKING NEWS!
The canteen is now accepting EFTPOS!
This week's canteen roster is as follows
Tuesday 22 August -

Karen Campbell

Wednesday 23 August- CLOSED
Thursday 24 August -

Claudia Harrison

Friday 25 August - Jessica Newc

ombe, Ammie Broad



Monday 28 August - Ammie Broad
Tuesday 29 August -

Jodie Toohey

Wednesday 30 August - CLOSED
Thursday 31 August - Kylie Kollas
Friday 1 September - Ammie Broad, Melissa Ousby
If you would like to speak with Donna about joining the Canteen Volunteer team in 2023, please call her on 0427 501 508 or register your interest here.
Community Connections
From 1 July 2023 to 31 January 2024, all school-age children currently eligible for the Active Kids program will be eligible for a new $50 Active Kids voucher. Apply via your MyServiceNSW account.
From 1 February 2024, a new means-tested Active and Creative Kids voucher program will be launched for school-age children. The voucher will be for $50 and will be issued twice a year, at the start of school terms 1 and 3. Children in families eligible for the Family Tax Benefit Part A will be eligible.
Cathedral Restoration Appeal 2023The Bathurst Parish Finance Committee has launched an Appeal to raise funds to help pay for the restoration of the Cathedral. The Appeal will run until October 30th and we ask you to support us by purchasing a $5 ticket in our raffle.
https://www.raffletix.com.au/cathedralrestoration23