Term 3, Week 8 - Monday 4th September, 2023
What's On This Week
Principal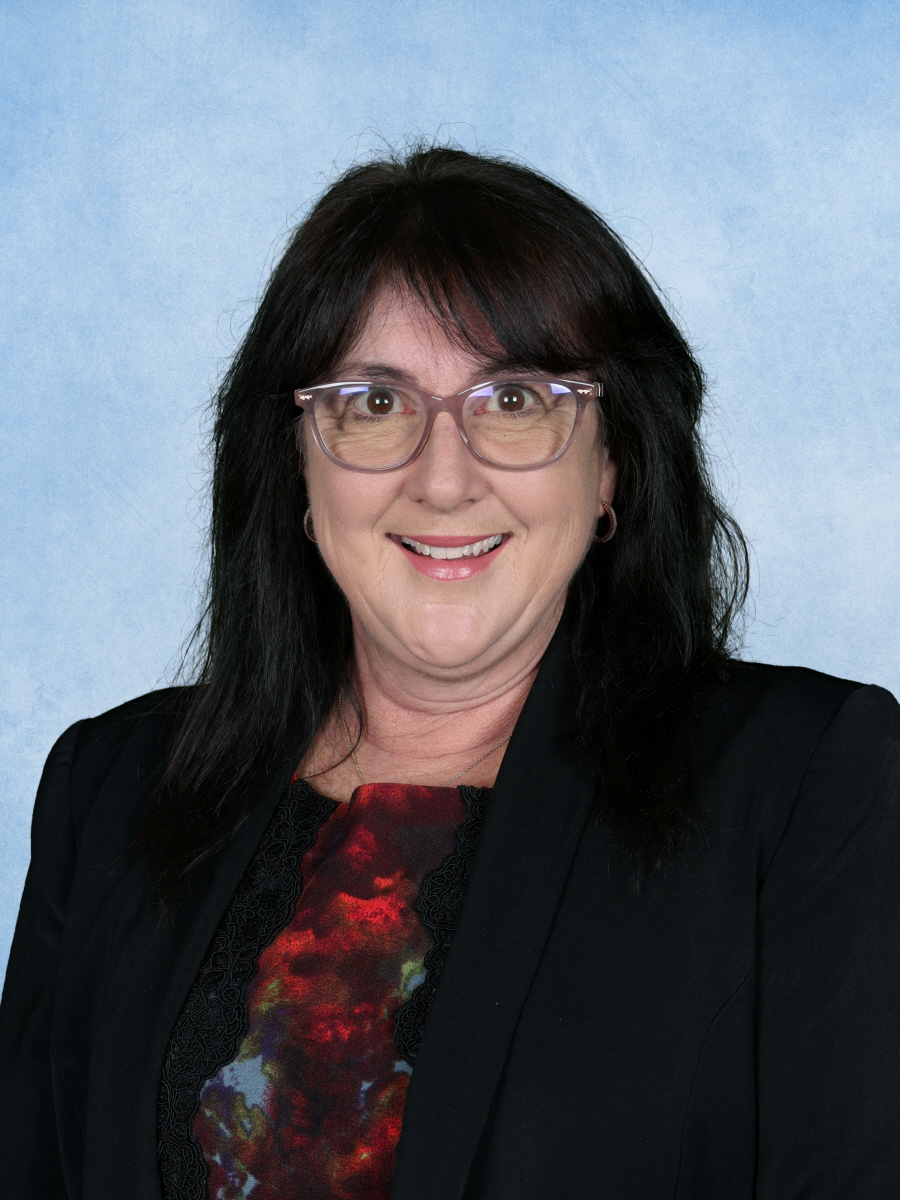 Dear Parents and Carers,
Last week the St Raphael's community experienced the loss of our beloved staff member, Catherine McGoldrick. Catherine had a very aggressive and quick illness. Our students and staff are in shock and grief. However, I want to reiterate here that all staff and students at St Raphael's have supported each other with compassion and love. We are truly blessed that our secondary students were able to join our primary classrooms on Friday, as the letter informing students about Catherine's passing was read out loud. I want to commend the exceptional love and support that our secondary students gave to primary students and staff.
Tomorrow, Tuesday 5th September, the St Raphael's community will celebrate the life of Catherine in a liturgy. Parents are also invited. The Liturgy will commence at 9.30am in St Raphael's Church. After the Liturgy, students will have recess together as a community, and counselling will be provided in the Chapel for those students whom may seek additional support.
This week is National Child Protection Week. It is an important week to remember our responsibility to our students, their health and wellbeing. Within our St Raphael's Community, we have a diverse community of students. Unfortunately at different times, students may experience challenges, trauma or tragedy and our Wellbeing Team supports our students and their families, so students have the best learning environment possible. Students are encouraged to reach out to Wellbeing should they feel the need. Our Counsellors, Lydia and Jan, are also significant support for our students.
Our Father's Day breakfast this year was bigger than ever. We almost ran out of food! It was wonderful for students to be with their fathers, grandfathers, uncles and special males in their lives. Primary students loved drawing their portraits to give their Dad on his special day - have a look at the Year 6 Dad's below, and see if you can recognise anyone! We hope every Father had a wonderful day on Sunday.
The St Raphael's Parish Ball on Friday night was a beautiful occasion for our community. Our debutants looked amazing, alongside their handsomely dressed chaperons. It is a wonderful event for families and friends to celebrate, particularly with Fr Dong who represented our Parish with sentiments related to spring and our wonderful young people.
Parent/Teacher conferences this week are a great way to have conversations about your child and their learning growth. The feedback given supports the school and home learning continuum. We look forward to seeing our parents this week.
Have a wonderful week everyone!
God Bless,
Michelle Deschamps - Principal
Faith, Mission & Learning
Vinnie's Winter Sleep Out
Year 10 will be involved in the Vinnie's Sleep out next Thursday evening (14th September). The students will be donating staple items that could be stored and shared with the less fortunate in our community. In the previous weeks, teachers have been facilitating conversations around homelessness and the impact of those around them. Our students will reflect on the night and how their efforts will be so important for so many in our community.
Year 6 Confirmation Retreat
Year 6 will be involved in their Confirmation Retreat on Wednesday 6th September.
School retreats/reflection days are an integral part of the life-long faith formation of young people. They provide a unique opportunity for exploration of the student's personal faith. The experiences enable students to understand each other and their world in a new light and experience closeness to God.
The Year 6 Reflection day will focus on the themes of:
People make promises

Jesus made a promise

Jesus kept a promise

We receive the Holy Spirit at Confirmation
St Brigid's Day

With the naming of our Primary school in July, it's now time to celebrate together as a school community.
Please join us for Mass in St Raphael's Church, followed by a communal lunch in our Secondary playground on September 14th.
Gabrielle Bruin - Leader of Faith, Mission and Learning
Altar Servers Roster
Saturday 9 September - Ned & Max Osborne
Sunday 10 September - Laura & Rosemary Bennett
Saturday 16 September - Confirmation
Sunday 17 September - Confirmation
Saturday 23 September - Ben & Anna Pearce
Sunday 24 September - Sam & Josh Launders
Daffodil Day

Last Thursday, our school was awash with yellow in support of the Cancer Council's Daffodil Day. The donations from the Mufti Day, Staff Morning Tea and Staff Donations have raised $1200 for the Cancer Council, an amazing achievement from our school. Many thanks to all who have contributed.
Administration
Reminder about Infants and Primary Crunch and Sip routines
Families of students K-6 are reminded about our Fruit Break/Crunch and Sip routine at the beginning of each school day. At 8:50am each morning, a bell signals the start of Fruit Break, where all students gather in the playground to crunch on a fruit or vege snack, and sip on water prior to 9am assembly lines. Crunch and Sip is as an essential component of the school day, and an opportunity for students to fuel their bodies prior to the start of lessons. Please remember to pack a small piece of fruit or vege for your K-6 child each day so they are ready to participate in this healthy, and social routine.
Pedestrian / School Crossing
Children are vulnerable road users. Anywhere where there is a potential for moving vehicles is a potentially dangerous traffic situation for children. This includes residential areas, car-parks, at traffic lights, along footpaths, pedestrian and other crossings, driveways, quiet streets, and busy streets.
Students and families are reminded to ALWAYS use the School Crossing when crossing Liverpool Street during morning drop off and afternoon pick up. There have been incidences of children running across the road in front of oncoming buses, and other road traffic. Please support the safety of all our students and St Raph's community by enforcing the use of the Pedestrian/School Crossing with your children.
Primary Learning & Engagement
Year 1 & 2 Sport

Now that our gymnastic program for sport has been completed, Years 1 and 2 will return to their regular Sports Day routine as of this week, Week 8.

Year 1 sport will return to Tuesday
Year 2 sport will return to Friday
Year 3-6 Sports Choices
The Years 3-6 Sports Choices program continues till the end of Term. Those students participating in tennis are reminded to please bring their $3 in per week.
Book Week Activities
Year 6 and Kindergarten joined together to celebrate their love of reading (and dressing up!) last week. What better way to celebrate Book Week than share our favourite books with our kindies.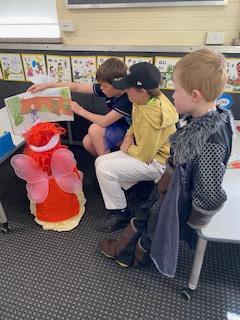 Prev
Showing images
1 - 8
of 12
Next
Secondary Learning & Engagement
Year 9 & 10 Agriculture
This Term Year 9/10 Ag had the privilege to attend Ian Hindmarsh's dairy farm. During his tour we found he did 3 milkings a day with his 380 dairy cows. This takes an average of 4 hours. He was very open and willing to answer the questions we had for him. Ian kept telling us if we want to be good workers, ask questions. We found out his passion in the Dairy industry was the genetic side. He said he had always loved being on a dairy as a kid and wanted to set up his dairy here from scratch. We had a go at putting the milk suctions on and teaching us how they work. He explained how each cow had their own personality which was important in deciding which ones he kept. Ian stated the importance of noticing if a cow is chewing its cud as an indicator of being healthy.
Ian showed us his calves. Dairy cows are required to give birth to one calf annually in order to produce milk for 10 months of the year. He explained they are hard to raise because of the diseases, so you had to have someone like his wife to keep a good eye on each one. If they make it to 6 weeks they're pretty bomb proof. Work is not always in the dairy; you can train them up and take them to shows like the Sydney Royal.
Ian explained like all farms they had been through tough times such as the mouse plague, the drought and the floods. With a strong work ethic and the willingness to learn from others by asking the right people questions, he and his wife have made the most of the Milking industry. We are very grateful to all dairy farmers for providing us with more than the average person thinks of milk cream and butter.
Karly Woods - Year 10 Agriculture
Year 8 Camp
Year 8 had a great time at Borambola Sport and Recreation Centre. Students participated in a damper cookout, mud run, archery and BMX while developing their teamwork and cooperation skills.
Dubbo Stampede
Eighteen of our Bronze, Silver and Gold Duke of Edinburgh Award students participated in the Dubbo Stampede Running Festival. Most of the students ran in the 5.3km Dingo Dash while Wyatt and Laura ran in the 10km Cheetah Chase. Congratulations to Laura who placed 1st in the 15-16 year old girls category. Well done to all students!
Earrings for Hope

Year 12 St Raphael's students are selling earrings to raise money for Share the Dignity. Our earrings are 3D printed and manufactured at school.
Share the Dignity believes that everyone deserves to afford the dignity so many of us take for granted. It is a women's charity in Australia that works to make a real difference in the lives of those experiencing homelessness, fleeing domestic violence or doing it tough. They mainly strive to give bags full of women's products so they can have a greater sense of belonging within the community.
Year 12 2023 want to support their cause by raising money from the earrings to donate to Share the Dignity to help them with their goal of making a real, on-ground difference in the world.
Primary Sport
Schools Cup Netball Finals Day
Last week our school competed at the Schools Cup Netball Finals in Orange. Our students had a wonderful day playing with their mates and represented our school with pride. Well done to our students!
Rugby 7s Championships
Alice Jennings will be travelling to Mudgee from Sunday 3rd to Tuesday 5th September to compete at the NSWPSSA Rugby 7's State Championships. Our school is very proud and we wish Alice all the best!
NSWPSSA Golf Championships
David Kang will be competing at the NSWPSSA Golf Championships from Tuesday 12th to Thursday 14th September. This is a great achievement by David and St Raphael's is very proud of his efforts. We wish David the best of luck!
Cowra Cricket Promotions Sessions (Wednesday 13th September 2023)
On Wednesday 13th September Angus Norton from Cricket NSW will be running sessions to our Kindergarten to Year 5 students to promote Cricket in Cowra. All students should wear their sports uniform on this day. We thank Angus and Cricket NSW for this great opportunity!
Kindergarten 11:10am -11:30am
Year 1 11:30am -11:50am
Year 2 11:50am - 12:10am
Year 3 - 12:10pm - 12:40pm
Year 4 - 12:40pm - 1:10pm
Year 5 - 2:00pm - 2:30pm
Secondary Sport
Cricket NSW 'Country Blitz'
Year 7 participated in the Cricket NSW 'Country Blitz' at Cowra PCYC. The students had the opportunity to play cricket with current Cricket NSW and Sydney Thunder stars Liam Hatcher and Blake Nikitaras.
Bathurst Diocesan Athletics Carnival
A team of twenty-six secondary students from St Raphael's Catholic School competed in the Bathurst Diocesan Athletics Carnival at Barden Park, Dubbo. Overall the team performed extremely well with seven athletes progressing to the NSWCCC Athletics Championships to be held at Sydney Olympic Park Athletics Centre next month. Results of the progresses include:
Joshua Morrison (13 years boys) - 1st in 400m sprint (1:04.38 minutes), 2nd in 200m sprint (27.02 seconds)
Samuel Tydd (13 years boys) - 1st in Long Jump (4.96m),
Sophie Phelan (14 years girls) - 1st in Shot Put (8.05m), 1st in Javelin (20.12m)
Sophie Richmond (14 years girls) - 2nd in 1500m run (6:23.76 minutes)
Toby Morrison (14 years boys) - 1st in Long Jump (5.23m), 1st in Javelin (29.13m)
Karly Woods (15 years girls) - 1st in 100m sprint (13.30 seconds), 1st in High Jump (1.66m), 2nd in 200m sprint (27.71 seconds)
Laura Price (16 years girls) - 1st in 100m sprint (13.63 seconds), 1st in Javelin (33.99m), 1st in Shot Put (8.86m), 1st in Triple Jump (10.00m), 1st in Long Jump (4.48m), 1st in Discus (33.37m)
Upcoming Events
Small Schools Rugby League
The Small Schools Rugby League and League Tag Gala Day for Stage 4 & 5 girls and boys will be held in Canowindra on Tuesday 12th September.
NSWCCC Athletics Championships
The NSWCCC Athletics Championships will be held at Sydney Olympic Park Athletics Centre on Monday 11th September.
Andrew Phelan - Secondary Sport Coordinator
Canteen
BREAKING NEWS!
The canteen is now accepting EFTPOS!
This week's canteen roster is as follows
Tuesday 5 September-

VOLUNTEERS PLEASE

Wednesday 6 September - CLOSED
Thursday 7 September -

Anna Thirkell

Friday 8 September - Jessica Newc

ombe, Rochelle Longhurst, Michelle Wydmuch



Monday 11 September - Ashlea Overman
Tuesday 12 September - K

risty White

Wednesday 13 September - CLOSED
Thursday 14 September-

VOLUNTEERS PLEASE

Friday 15 September - Leanne Twigg, Charlene Williams, Michelle Wydmuch
If you would like to speak with Donna about joining the Canteen Volunteer team in 2023, please call her on 0427 501 508 or register your interest here.
Community Connections
Cathedral Restoration Appeal 2023The Bathurst Parish Finance Committee has launched an Appeal to raise funds to help pay for the restoration of the Cathedral. The Appeal will run until October 30th and we ask you to support us by purchasing a $5 ticket in our raffle.
https://www.raffletix.com.au/cathedralrestoration23