Term 3, Week 10 - Monday 18th September, 2023
What's On This Week
Principal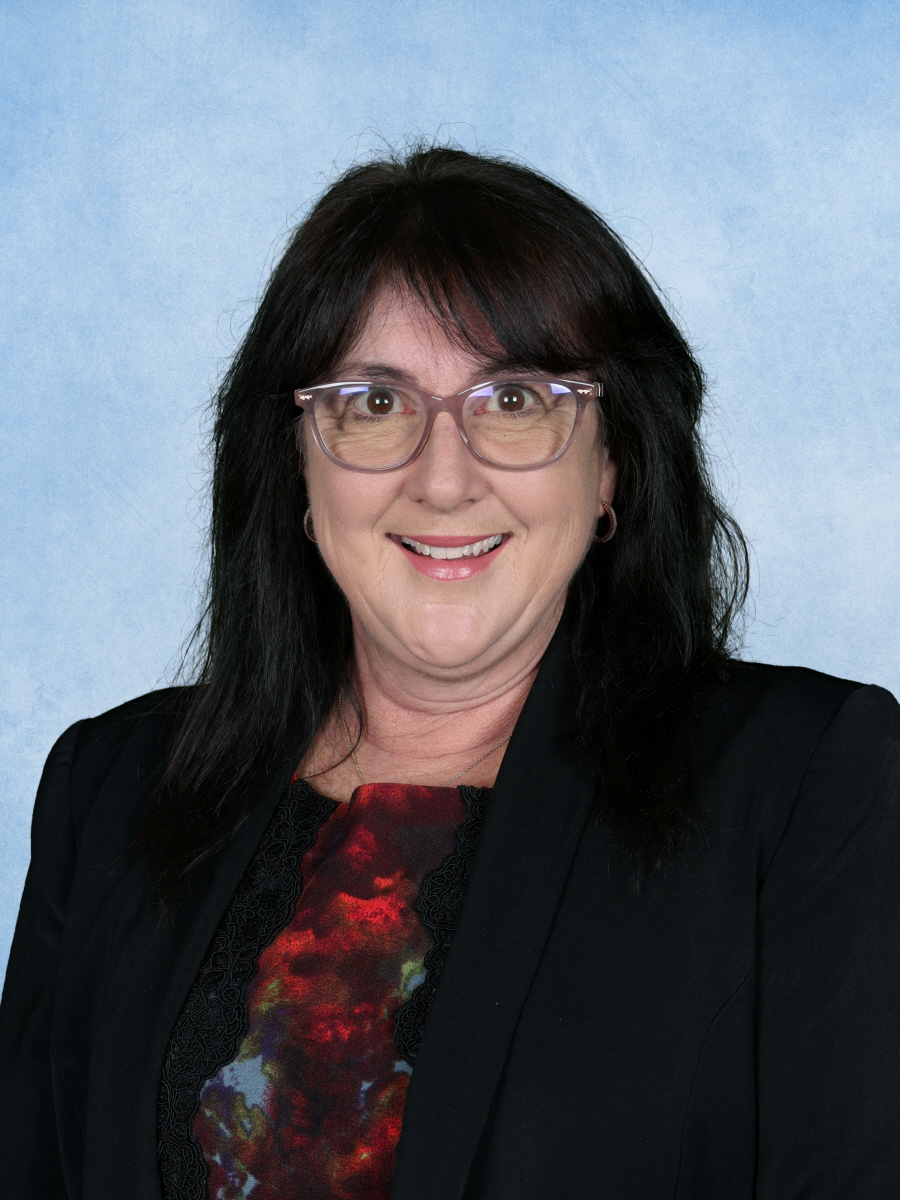 Dear Parents and Carers,
At the end of a very busy and unusual term, it is timely to acknowledge our wonderful community of staff, students and parents. This term reinforced the motto we aspire to live by: Strength and Gentleness, and indeed we witnessed these qualities in many members of our community. We are truly blessed to have each other at St Raphael's.
It is interesting to note that some students who have left our school are now re-enrolling, having acknowledged St Raphael's as a 'community' where they are cared for and have a great sense of belonging.
Our students are privileged to have dedicated staff who go beyond the call of duty for our students in providing many co-curricular activities to extend and develop the 'whole' person.
For example, the Vinnies Winter Sleepout experienced by Year 10, was an enriching experience. Bringing increased awareness and empathy for our students, and the call for us in our faith journey to be 'people for others'.
Last week a large group of Year 11, 10, 9 and 8 students participated in Write a Book in a Day. The energy, enthusiasm and focus was sustained throughout a long period of time, culminating in a book, complete with graphics. Each group demonstrated exemplary collaboration skills and acted as a vital member within their team. This enrichment event enabled our students to develop not only extension in literacy skills, but also skills for life.
Next week, Ms Tamatha Olbourne, Mrs Cassie Bennett, Mr Chris Colemane and I will be taking 19 students to Japan for 15 days. The students are very excited, and parents are understandably excited and anxious for their children. This event will give the students life long memories and experiences, broadening their world view. We thank the teachers for their 24/7 commitment to the safety and learning of the students during the travelling.
Finally on behalf of all staff, we wish our students a very relaxing and joyous holiday period. Remember to read a good book or two.
God Bless,
Michelle Deschamps - Principal
Faith, Mission & Learning
We Rise By Lifting Others
I interviewed some students to see how they have been lifting others up over the weekend. Here is what they had to say:
I cooked breakfast for my siblings on Sunday morning - Millie
I went to church to celebrate my brother receiving the Confirmation Sacrament. - Archie
Maddy helped me do up my shoelaces - Isabelle
I donated my clothes to Vinnies - John
I cooked dinner and cleaned up for my family - Jack
I encouraged my friends to join in with a new activity - Melanie
I made chocolate chip cookies for my bus driver - Imogen
My friend fell off their bike and I helped him get an ice pack. I sat next to him to make sure he was okay - Ruby
I helped my mum clean the house - Maylana
I looked after my toddler cousin and played games with them - Kaisey
I helped my Nanna feed the animals - Charlotte
I made my brothers bed - Lillian
Helped my mum clean up - Mia
I helped my mum and dad over the weekend by mowing the lawn - Aiden
I made my mother a coffee this morning - Seamus
I spent quality time with my dad by playing table tennis - Lucas
I went and cheered for my sister while she played her grand final - Georgia
I brought in canned food from my cupboard to put in a food hamper for Vinnies - Laura
I volunteered and danced at the recycled arts - Kayli
Gabrielle Bruin - Leader of Faith, Mission and Learning
Altar Servers Roster
Saturday 23 September - Ben & Anna Pearce
Sunday 24 September - Sam & Josh Launders
Saturday 30 September - Molly Vella & Charlize Skelton
Sunday 1 October - Beatrix Perry & Tilly Gundersen
Saturday 7 October - James Beath & Lucy James
Sunday 8 October - Sienna Launders & Halle Flanagan
Saturday 14 October - Ned & Max Osborne
Sunday 15 October - Sam & Josh Launders
Administration
Reminder about Infants and Primary Crunch and Sip routines
Families of students K-6 are reminded about our Fruit Break/Crunch and Sip routine at the beginning of each school day. At 8:50am each morning, a bell signals the start of Fruit Break, where all students gather in the playground to crunch on a fruit or vege snack, and sip on water prior to 9am assembly lines. Crunch and Sip is as an essential component of the school day, and an opportunity for students to fuel their bodies prior to the start of lessons. Please remember to pack a small piece of fruit or vege for your K-6 child each day so they are ready to participate in this healthy, and social routine.
Pedestrian / School Crossing
Children are vulnerable road users. Anywhere where there is a potential for moving vehicles is a potentially dangerous traffic situation for children. This includes residential areas, car-parks, at traffic lights, along footpaths, pedestrian and other crossings, driveways, quiet streets, and busy streets.
Students and families are reminded to ALWAYS use the School Crossing when crossing Liverpool Street during morning drop off and afternoon pick up. There have been incidences of children running across the road in front of oncoming buses, and other road traffic. Please support the safety of all our students and St Raph's community by enforcing the use of the Pedestrian/School Crossing with your children.
Primary Learning & Engagement
Week 9 Infants and Primary Award Receipients
Congratulations to all students who received awards at last weeks Infants and Primary Assembly last week.
Secondary Learning & Engagement
Year 12 Primary Industries

In Term 1, Year 12 Primary Industries class had a presentation by Kyle McDonald from Zoetis. He made time in his schedule to come to school and give a presentation on all things that his company offers, focusing on the importance of using their product by following the label. I wasn't aware that there was also a Zoetis apps that we can use for helping our livestock management. It acts as calendar and gives reminders of when to give vaccinations etc. Kyle gave us some other great websites like https://paraboss.com.au/ We found it extremely interesting how the worms die in certain ways depending on the active. Most importantly he emphasised how important farm management is making the newer drenches last as long as possible. Thank you very much Kyle McDonald for making time in your busy schedule to see our class.
Daniel Gorham
Earrings for Hope
Year 12 St Raphael's students are selling earrings to raise money for Share the Dignity. Our earrings are 3D printed and manufactured at school.
Share the Dignity believes that everyone deserves to afford the dignity so many of us take for granted. It is a women's charity in Australia that works to make a real difference in the lives of those experiencing homelessness, fleeing domestic violence or doing it tough. They mainly strive to give bags full of women's products so they can have a greater sense of belonging within the community.
Year 12 2023 want to support their cause by raising money from the earrings to donate to Share the Dignity to help them with their goal of making a real, on-ground difference in the world.
ORDERS CLOSE 31 OCTOBER - Order form attached here:
Primary & Secondary Sport
NSWPSSA Golf Championships
Congratulations to David who competed at the NSWPSSA Golf Championship recently. David finished 6th and was selected in the NSW team. This is a massive achievement and we are super proud. David will be competing with the NSWPSSA team in Perth this November. Well done David!
NSWPSSA Rugby 7s State Championships
Well done to Alice who competed in the NSWPSSA Rugby 7s State Championships recently. Alice travelled to Mudgee and her team came 12th out of 13 teams. Great work Alice!
Stage 2 Todd Woodbridge Cup Tennis
Congratulations to our Primary students who participated in the Todd Woodbridge Cup Tennis Regional Playoffs in Parkes last week. We came second by a narrow 2 points, and are now off to play at the State Finals in Sydney on the 20th November 2023. Thanks Mrs Twohill-Scott for a great day!
U12s League Tag Gala Day (19 September 2023)
This Tuesday Mr Colemane and some of our stage 5 girls will be attending the U12s League Tag Gala Day in Grenfell. This day is a great opportunity for students to play footy alongside their mates. We wish our students the best of luck!
Rugby League & League Tag Gala Day Secondary
Last Tuesday our Stage 4 & 5 students attended the Rugby League and League Tag Gala Day in Canowindra. All students had a great day playing footy with their mates. The atmosphere at the carnival was the greatest success! Each team ran onto the field through a tunnel of Green and Gold cheers. Every try and tackle was accompanied by a roar from the sideline.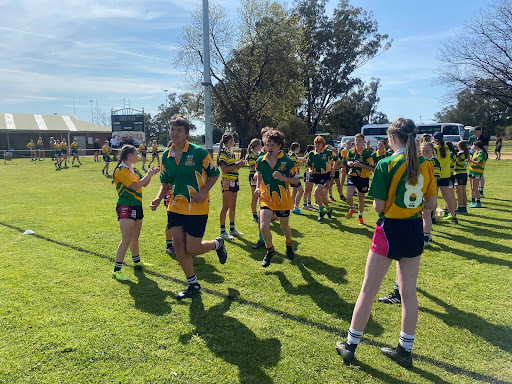 Canteen
BREAKING NEWS!
The canteen is now accepting EFTPOS!
This week's canteen roster is as follows
Tuesday 19 September- Lisa Mallon
Wednesday 20 September - CLOSED
Thursday 21 September -

Anna Thirkell

Friday 22 September - Jessica Newc

ombe, Michelle Wydmuch



Spring Holidays!
If you would like to speak with Donna about joining the Canteen Volunteer team in 2023, please call her on 0427 501 508 or register your interest here.
Community Connections