Term 1, Week 6 Newsletter - Monday 7 March 2022
Principal's Report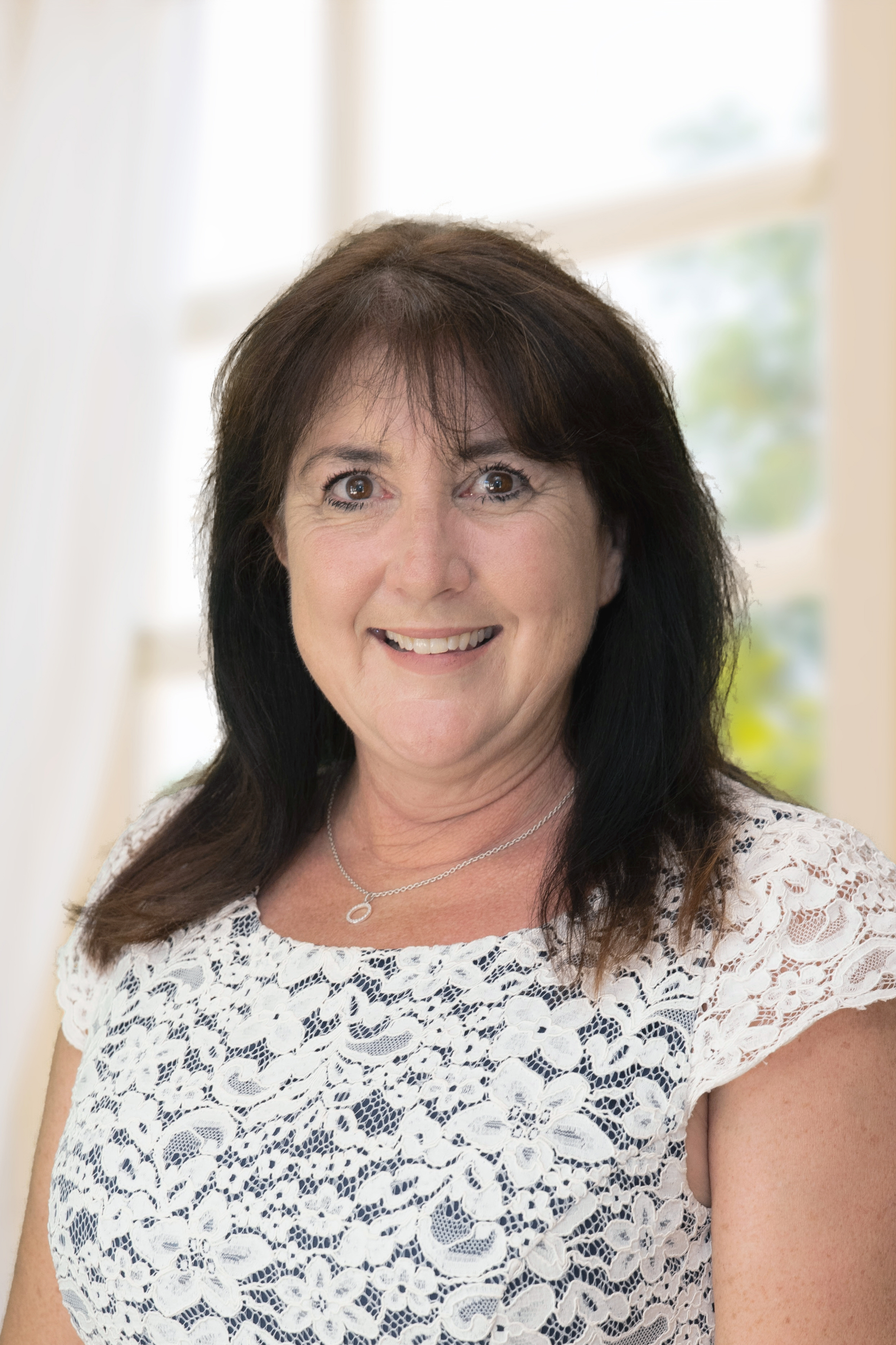 Dear Parents
It is certainly surprising to think it is Week 6 already, we have had a very busy term so far. Whilst COVID is still part of our lives and we are all learning to live with it, staff and students are still forging ahead with learning. In particular, our co-curricular opportunities have launched with vigour and students are encouraged to pursue their interests, learning new skills and embrace new challenges.
Last week I experienced the launch of the Rite Journey with Year 9 students, parents, Father Laurie and teachers. It was a very special occasion whereby each parent saw the commencement of their child commencing their transition into adulthood. This year will provide students with opportunities to build their consciousness about transitioning to adulthood, with conversations and activities to guide them in this journey.
On Wednesday we celebrated Ash Wednesday Mass in our Church in secondary and liturgies in the Chapel in primary. It was wonderful to finally be able to come together as we commence Lent. Lent is important to each of us as we remember the love of God which is poured out through Jesus Christ whilst He commenced His fasting in the wilderness, before He began his public ministry.
Last week I talked to Year 10 students about the opportunity to apply for the Year 11 and 12 Scholarship. The scholarship is aimed at supporting the student financially throughout their senior schooling, as well as supporting their parent(s). All students are encouraged to apply for the scholarship. Scholarship forms can be picked up at the office, and parents can download the form here.
This week we have had the police liaison officer visit the secondary school. It is important that students understand what bullying is and the impact of bullying. Last week I visited Home Rooms to highlight the school's no bullying tolerance. This message will be highlighted in an ongoing way so we have a school that is safe for all students. The updated bullying policy will be added to the website and made public to students this week.
The filtered cold water bubblers have arrived! We are hoping to get them installed as soon as possible this week. Also new air conditioners for all primary classrooms have been ordered and will be installed shortly. This means that the inefficient old evaporative coolers will be taken out. The remaining primary classrooms that require new furniture, will have the furniture arriving shortly.
Last Friday we were excited to see our new flag poles erected. This means we will proudly display the Australian, Aboriginal and Torres Strait Islander flags. Our new flag poles have arrived in time for Catholic Schools Week with the 2022 theme: The Spirit of Community. Along with special visitors, we will have a ceremony to unfurl our new flags on Monday Week 7, celebrating our community.
Next Tuesday to Thursday, to celebrate Catholic School's Week the community is invited to tour our wonderful school. Visitors are asked to contact the office to book a half hour tour.
Finally the school newsletter will now be published every two weeks. This will ensure a comprehensive newsletter for parents and students to engage in. The newsletters will be published every even week. So the next newsletter will be Week 8.
God Bless,
Michelle Deschamps
Principal
Faith & Life
Pray
Prayer offers us all a very special opportunity to grow in our relationship with God and to deepen our commitment to a way of life, rooted in our baptism. In our busy world, Prayer provides us with an opportunity to reflect upon our lives and actions. We should pray more deeply during this time of Lent (adapted from catholic.org).
Lord, teach us to follow your paths and to walk in your truth. Amen
What's On This Week
Administration
Rapid Antigen Testing
A third allocation of Rapid Antigen Tests (RATs) are now available for pick up from the school office. Each student and staff member will be allocated another box of 7 RATs for use as required for the remainder of Term 1. Please make arrangements to pick these up from Kristy or Casey when you are next at the school.
Reporting Postive Covid-19 Cases

Thankyou to all families who have reported Covid-19 positive cases, and household contacts to the school. This may be done via phone call to the office on 6342 2940 or by email straphaels@bth.catholic.edu.au Doing so enables the school to correctly mark your child's absence as a Directive of Public Health (which is an option parents do not have available to them on their Compass App). Please continue to notify the school of positive Covid-19 cases within your family so that the school may accurately record attendance data, and notify the school community of positive cases amongst year groups.
Please remember that additional notes and instructions written by parents against Compass Attendance notes are not automatically read by school staff - so please DO NOT report positive Covid-19 cases via a Compass Attendance note. For all other absences, please select the reason from the drop down box and if necessary, only put a brief explanation in the Details/Comment section. Adjust the dates over which your child will be absent and select save.
If you wish to communicate specific instructions to the school around your child's absence, please do this via Compass email direct to your childs teacher, or by calling or emailing the school office.
School Fees
Statements were emailed out last week for school fees. Please note the new BPAY numbers on the statements - last page on the bottom left. Parents are encouraged to contact the school and set up payment plans if you have not already. Any queries can be directed to Genevieve Chamberlain at g.chamberlain@bth.catholic.edu.au
Office Opening Hours
A reminder that the school office opening hours are 8:30am - 4:00pm Monday to Friday. Phone calls made to the school outside of these hours will go to message bank and will be actioned when the office is next open.
Wellbeing
Secondary Wellbeing
It's Week 6!!!! The year has well and truly started and a question is, how are you going? Are you sticking to your plan/goals that you may have given some thought to at the beginning of the year? What has stopped you from achieving your goals? What are some obstacles? How are you coping?
This applies to us all, that is parents, students and teachers. Why are some people better at coping than others? Why are some people able to cope with events a little easier than others?
It's a question that some could write a book or at least an entire chapter on. What can you do to help yourself cope?
Model that it is ok to make mistakes. This is how we learn. When our children make mistakes is not that kind of normal? We all make them, all the time. So admit them, own them and talk to your kids about them. Normalise mistakes so they aren't big and scary. If we all can do this, teachers included then our kids see that it is ok to fail and that is where learning happens. When things don't go our way we try and work out how to cope and learn from the event rather than shift blame onto others. Our kids only learn from what they see. An interesting read that is suited to all ages is a book titled "Mistakes that Worked".
If we can learn to not be so negative and afraid of making mistakes we will also be in a better place to deal with working towards our goals! This coupled with some time out to do what we love will also help whether its riding a bike, going for a run, reading a book, spending time outside or cooking a meal. Spending time doing what we love will also help us to feel positive and ready to tackle the challenges ahead.
Curriculum News
In her role as Principal, Mrs Deschamps has been privileged to observe and discuss learning with students on a daily basis. The learning she continues to witness among our students is evidence of wonderful teachers and students at our school.
Year 9 PDHPE

Year 9 students had to work collaboratively in teams to make their way through an obstacle course carrying a long tug - of - war rope. This challenging activity focused on the importance of positive communication and feedback in a team to ensure group success.
Primary Literacy
Teachers are very excited about the efforts to "Work on Reading." Many students are not only building their reading stamina, reading fluency, vocabulary and comprehension. They are also developing a strong love for reading. It is wonderful to witness the students immerse themselves in literature and delight in their achievements with the Accelerated Reader quizzes. Students are encouraged to continue to practise their reading at home where a love of literature can be nurtured and developed.
Over the next couple of weeks, teachers will be conducting DIBELS assessments (Dynamic Indicators of Basic Early Literacy Skills) with each child. This comprehensive screening tool provides accurate data that enables teachers to make informed decisions when supporting individual literacy needs.
Festival of International Understanding
Over the years Cowra has celebrated many countries. This year we are focusing on our town's amazing efforts to learn about other countries and their cultures. We are proud of our community's efforts to foster peace through our annual Festival of International Understanding.
Primary classes have been busy creating artworks for our school's window display. Each grade has been focusing on a specific country that Cowra has celebrated in the past. Here is a snippet of Year Two's efforts thus far. Our focus is France and of course we tried our hand at sketching and creating bicycles to represent 'Tour De France'.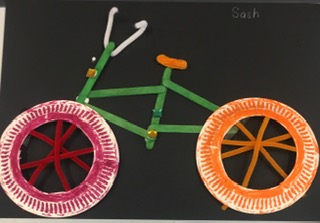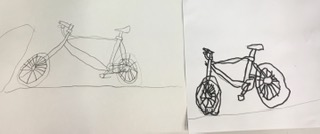 Year 4 Creative Writing
Year Four have been discovering and playing with many different Poetic Devices this term. We have been exploring devices such as Alliteration, Word Play, Onomatopoeia and Imagery. They were excited to share with Mrs Deschamps their draft and polished writing, as well as showing how they are using examples to support their discussion from Oger man's textual description.
Here are some examples of Imagery by 4 Green:
The Dog - By Claudia Orford
The Dirty Dog was brown and grey, he isn't as cute as they say.
He barks, he woofs, he growls at a mouse, I think he might shake the house.
His stinky fur smells like rotten pear, he plays in the mud without one care.
HIs shaggy fur has bald spots, he has a thousand of tiny tough knots.
The Dogs - By Ben Pearce
The hairy, dirty brown dogs are cute and fluffy as a baby puppy.
Barking, growling, whining dogs so loud that the ground would howl.
Stinky, hairy, sweaty dogs, stinkier than a skunk.
Fluffy and warm dogs are smoother than shampoo.
My Dog - By Flynn Allard
Brown as a chocolate bar
Hairy, fluffy, dirty, digging up the ground
Barking, howling, growling, whining and woofing.
He is stinky, he smells like mud.
His face is rough, wet and cold.
It was a cold dark Friday night, I was lost, alone. My family gone. The campfire was finally crackling to life. My blood froze as I heard the howl of a distant wolf as it hunted. The forest seemed to go silent and the breeze seemed to whistling a warning. By Claire McLennan
As the crackling campfire sparked and the moon glistened in darkness. The sound of the forest came to life with chirping crickets, hooting owls and far off howls of wolves. By Peyton Bates
Sitting alone I can feel the cool breeze on my bare arms. The chilling sound of a wolf howling in the woods behind me sent shivers down my spine. The warmth from the crackling fire and the sparkling of the moon and stars made me somehow feel relaxed. By Brayden Chooi
"Toowit-Toowoo" went the owl silently staring at me from a branch in a massive tree. The fresh breeze on my skin made me even more alone and afraid. Luckily the fire was warm, the flames of the fire seemed to be dancing in the wind as it continued to grow in size. By Gaella Gaju
It is so dark and quiet. I can not see but only hear the leaves rustling in the trees around me. The cool breeze floats past the back of my neck, making me feel even colder. The clicking of crickets and the smell of smoke make me feel like I am not alone. By Max Holmes
It was a cool Friday night and my family and I were camping in a lush green paddock next to a bubbling creek. From the warmth and light of the campfire I could see Dad cooking a big juicy steak on the grill and my sibling roasting marshmallows. I knew then this was going to be a great night. By Connor Frazer
Year 3 Sizzling Starts
Year 3 have been using their five senses when being creative with their writing. The students had to use this image of stampeding rhino's to decide what they would see, hear, touch, smell and taste if they were there. Students then wrote sizzling starts using this information.
Stomp! Stomp! Stomp! "Come on rhinos, come to me. We need to round you up!" Then they came to the boy. The boy's mum was waiting for him and then the adults found him. They got him off and then he went home. By Rory
Scwork Scwork! All the birds quickly got out of the way. The rhinos had escaped from the zoo and were charging at the birds. There was a boy on the first one.The boy was trying to make the other rhinwass go faster. I could smell all the sweat on my skin. There was so much dust I could hardly see. The rhino's skin is tough and it's horn looked sharp and solid. "I am definitely going to be sunburnt", thought the boy. By Rosemary
STAMPEDE! Run rhino, run. Eweee what's that smell? It stinks and this rhino skin is so rough. I can't see! This dust is getting in my eyes. Yuck, a fly got in my mouth and more dust. I should not have set the rhinos free and gotten on one. I want my MUMMY. By Gabby
BANG! Ahhhh it's a stampede of rhinos! They have escaped! We need a quick solution. I got it! Quick, get the rope! Thump! As the rhinos fell to the ground we all shouted yay! We got them! BANG! Ahhh bandits! RUN!! BANG! BANG! To be continued… By Beatrix
Ahhhh! They are going so fast! I can't keep up with it. It's so fast, help me I'm lost in a desert. Wow! I can feel the sun beaming down on me. I can feel the tough rhino skin and the sand flicking on my face. It tastes yucky. I can smell the rhino. I can see the rhino's footsteps on the sand. Finally, I'm here. Mum! Dad! By Tilly
Canteen
Please find attached our Summer Canteen Menu for 2022. This menu will be effective for Term 1.
This week's canteen roster is as follows
Tuesday 8 March - Jodie Toohey 

+ HELPER PLEASE

Wednesday 9 March - CLOSED
Thursday 10 March - Michelle Wydmuch, Lisa Hall

+ HELPER PLEASE

Friday 11 March- Michelle Wydmuch, Adam Noakes

+ HELPER PLEASE

Monday 14 - Michelle Wydmuch, Nadine Thompson
If you would like to speak with Donna about joining the Canteen Volunteer team, please call her on 0427 501 508 or register your interest here.
Celebrating Student Success
Bathurst Diocese Easter Art Competition

Congratulations to Cameron Bamblett-Murray, Josee Bruncher and Ruixi Zhang for their winning entries in the Bathurst Diocese Easter Art Competition. Students were asked to consider themes from the Easter story as inspiration for their work. All of Stage 5 Visual Arts participated and many amazing lino prints were submitted. Cameron, Josee and Ruixi will receive their prizes on the 25th March at the exhibition at MacKillop College.
Community Connections