Term 2, Week 4 Newsletter - Monday 16 May 2022
Principal's Report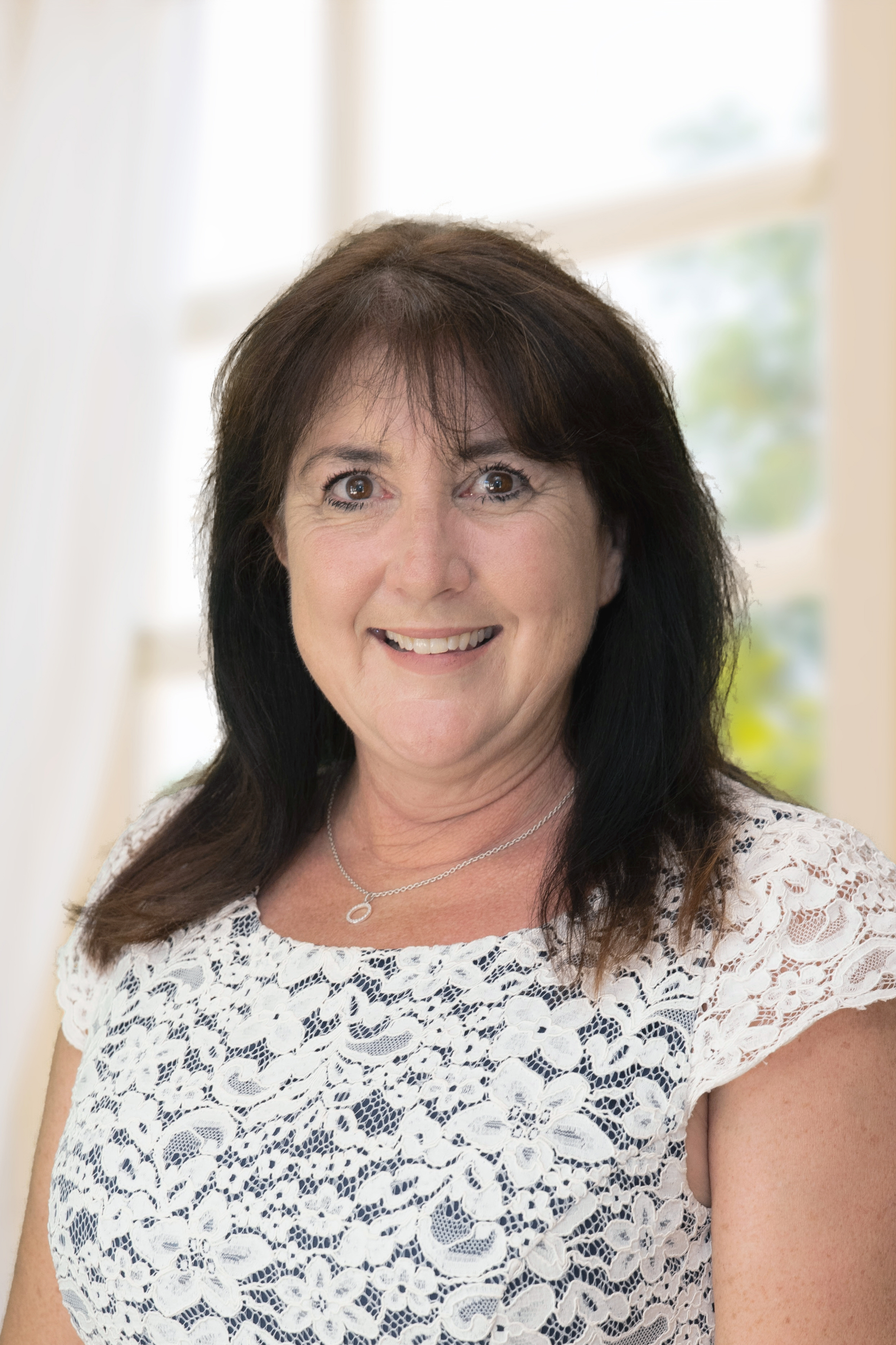 Dear Parents & Carers,
We have had a busy few weeks. The predominant feature as always is the fantastic learning experiences occurring in classrooms. In my role, I am privileged to go into classrooms to be with students, and talk with them about learning. The conversations students have, give insight into how we proceed in planning our staff professional learning.
This year staff have commenced a learning journey in establishing teacher clarity for our students across K-12 with common language and consistency across our classrooms. Last week all staff were involved in our second twilight professional learning focused on collaborative workshops, developing learning intentions, success criteria and exemplars. Between professional learning sessions staff are trialling and implementing strategies, and engaging in teacher peer feedback, so we are all learning together. It was great to have all of our Leaders of Learning and Executive involved in leading the learning for our staff.
Professor John Hattie has conducted 1000s of meta analyses focused on gauging effect sizes of many variables which affect student learning. It is demonstrated in Hattie's research that Collective Teacher Efficacy (teacher collaboration) has an effect size of 1.57. To put this in perspective, an effect size of 0.4 affects student learning by 1 years growth, and an effect size over 1.0 affects student learning by 2 years growth. So the value in our connected staff learning is very powerful and will have a significant effect on our students.
The sporting triumph's continue among our students in various sports. Recently in netball, the Bill Turner Team, and DIO Cross Country. In particular Will O'Reilly achieved for the first time our St Raph's first place in the 9yrs Cross Country and Charlie Harris came 2nd. We have also commenced our journey towards developing our Equine opportunities.
NAPLAN is almost complete for 2022. Whilst the test can cause anxiety among our students, it should be regarded as one test at one point in time. As we can appreciate there are many contributing factors to our achievement at any point in time such as lack of sleep, family issues, friendship issues, pressure on one's self etc.
Our Eisteddfod success has been outstanding! As an advocate for the performing arts, our students have demonstrated wonderful skills and progress in performance over the last weeks. This has been due to their awesome teacher dedication, encouragement and expertise. Congratulations to our three first place winners, our second place winner and our highly commended. I am sure this experience has contributed to the skills our students will need for the school musical.
Natalie Mallon and Charlotte Partridge, and Miss Bishoff are congratulated for their planning and execution of the Movie Night for families and students. The parents who attended with their children had a wonderful evening, with popcorn and sausage sizzle. The rain held off as well, providing a great atmosphere for our community event. I want to thank again the staff who continually give their time for events on weekends, and this evening (Mrs Mac, Mr and Mrs O, Miss Bishof, Mr Lowe and Mrs James).
You will notice that our primary students do not have to sit on the ground anymore waiting for the bus. The students are seated safely in their bus line. Thank you to Mrs McNamara for demonstrating how bus lines work for our students. Next we are working on having seats for our secondary students in front of the infants classroom, so we avoid congestion near the office and have everyone seated. There will also be a roof over the bus shelter soon so it is an 'all weather' area. The new security front fence has been ordered and will be erected shortly.
Heritage Day will be held this week. The students are excited for this event, and it will be my first Heritage Day. As everyone knows, I love animals, so Mr Cooley is bringing some of his farm animals for us as well for a petting zoo. I am sure they will be a favourite attraction!
Lastly, I want to thank the staff who have been involved in our preparation for the school production. We have booked the Civic Centre for our performances, and we are seeking the final approval for our production rights. When the rights are finalised, we will reveal the production we are doing. Just quietly, it will involve colour, great music and songs everyone loves.
God Bless
Mrs Michelle Deschamps - Principal
Faith & Life
Heritage Day - Friday 20 May
This week in our Religion classrooms there is an emphasis placed on the heritage of our school community with Heritage Day being conducted on Friday.
Bishop Daniel Delaney, the founder of our own Brigidine Sisters and the Sisters of St. Joseph, founded by St.Mary MacKillop will be the focus of our school remembrance for this whole school celebration.
The Heritage Day Fete will be held once again this year on Friday afternoon May 20 from 1pm- 2.30pm.
Please try to join us for this lunchtime fun. There will be stalls and lots of goodies to purchase, games, raffles and fun activities to raise money for our schools for our annual school charities eg CARITAS, Catholic Missions and St Vinnies. No food or events are free.
Students are encouraged to wear mufti in green and gold, for a gold coin donation; our Brigidine school colours.
Hope you can join us
Miss Karla Slaven - REC K-12
Altar Servers at St Raphael's Parish
Saturday 21 May - School Leaders
Sunday 22 May - Joshua Launders & Sam Launders
Saturday 28 May - Ryan Clarke & Jacob Wydmuch
Sunday 29 May - William Allan & Kaiden Bischof
Readers Roster at St Raphael's Parish
Saturday 21 May - School Leaders
Computer Roster at St Raphael's Parish
Saturday 21 May - School Leaders
What's On This Week
Administration
Guidelines for Close Contacts
Thankyou to all families for your patience as COVID-19 continues to bring challenges to us all. Please find attached the latest guidelines from Catholic Schools NSW regarding close contacts. In summary, close contacts attending school will need to adhere to the following Catholic Schools NSW guidelines, in addition to the NSW Health guidelines:
They must notify the school if they are intending to return under this provision
They must be free of Covid related symptoms
They should conduct a daily RAT and return a negative result each morning before attending school for 5 school days
Secondary School Students must wear a mask indoors, and Primary Students are recommended to wear a mask indoors.
Additional RATS are available to support families to comply with daily testing requirements for close contacts. Please contact the school for more information.
Primary & Secondary Athletics Carnivals
The Secondary Athletics Carnival has been rescheduled to this Thursday 19 May.
Secondary students must arrive at River Park for Roll Call no later than 8.45am (8:30am if students want to participate in the 400m event)
All bus students will be dropped off from Cowra Public School Bus Stop.
All students will walk back to school at the end of the day to go home as they normally would.
The Primary Athletics Carnival will go ahead as planned this Wednesday 18 May.
Primary students will meet at school and walk to River Park with their teachers.
Students competing in the 800m will have to arrive at River Park directly ready for the race to commence at 8.45am.
Infants: Kindergarten and Years 1 & 2 will attend the Carnival from 11am where they will have the opportunity to participate in the 100m race, Long Jump and Novelty Events. Infants students will stay at the carnival for lunch and to watch some competitive events before returning to school in the afternoon.
Year 2 students 8 years old or turning 8 in 2022 and participants in the 2021/2022 Little Athletics Season are eligible to compete in the Primary events and are asked to notify the school if they wish to nominate.
Year 10 PASS students will be attending the Primary Carnival as event helpers, and will be walking to and from River Park with Mr Craig Jeffries within school hours.
All students must bring a hat, sunscreen, joggers and be dressed in their house colours (Blue – Kilbreda, Yellow – Xavier, Red – Raphael) or their school sports uniform.
A modified canteen will be available at both carnivals, and will be available to all students on the day including Infants. Please complete a Canteen Order Form per student, and provide correct payment in a sealed envelope to the school by 10am tomorrow Tuesday 17 May. Treats will be available to purchase at the carnivals and do not need to be pre-ordered.

Please contact the school on 6342 2940 if you have any questions.
School Musical 2022
We are appealing to all parents who would be able to give their time for various roles in our production. Your contribution will mean a lot to your child(ren) and that of other students.
Being involved in a production is an exciting experience. Yes there is a lot to do, however the gains and memories are life long.
If you would like to be involved please complete the survey attached. The various roles are attached to the survey and the most suitable times and days. A rehearsal schedule will be forthcoming.
The dates for the production will be:
Thursday October 27- bump in and lighting plan
Friday October 28 - Dress rehearsal and night performance
Saturday October 29 - Matinee and Evening
Sunday October 30 - Matinee
Monday October 31 - Bump Out
This is going to be a lifelong memorable event!
PARENT VOLUNTEER SURVEY - Thank you to parents who have already volunteered.

Mrs Michelle Deschamps - Principal
Curriculum News
NAPLAN
NAPLAN assessments took place last week and we thank the teachers who supported our students throughout these sessions. Students can be proud of their efforts where concentration was key as they demonstrated their ability in the Literacy and Numeracy assessments.
Eisteddfod Performances
Thank you to Mrs Butcher, and the Year 6, Year 4and Year 2 teachers who have devoted their time to coaching our students for various eisteddfod performances. Your dedication through this COVID interrupted time is appreciated. It was wonderful to see our students take the stage to showcase their talents.
Congratulations to these groups who participated in the following sections:
Year 2 Verse Speaking: Highly Commended
Year 4 Verse Speaking: 1st Place
Year 6 Short Skit: 1st Place
Infants Singing Choir: 2nd place
Primary Singing Choir: 1st place
Primary Assembly
We are excited to announce that Primary will be hosting a Friday Afternoon Assembly in Week 5. We'd like to repeat the fantastic eisteddfod performances for our school community. Hope to see you there.
When: Friday 27 May Time: 2.10pm . More details to follow.
CWA Public Speaking and Spelling Bee
Congratulations to the following students who have been selected to represent Saint Raphael's in the regional CWA Public Speaking competition and the Bathurst Diocesan Spelling Bee. We wish you all the very best as you showcase your talents.
CWA Public Speaking Representatives
Year 3 - Tilly Gunderson
Year 4 - Ben Pearce
Year 5 - Erin Rutledge
Year 6 - Georgia Campbell
Spelling Bee Representatives
Stage 2 - Toby Woodhouse and David Kang
Stage 3 - Jock Morgan and Will Allan
Stage 4 - Cohan Howden and Sophie Phelan
Stage 5 - Poppy Starr and Caroline Cuda
Year 2 Writing

Year 2 have been developing their informative writing skills. Here are some reports about Raphy and The Life Cycle of Frogs.
Raphy, Our School Dog by Hazel Mullins
Ruff, Ruff!
Raphy is a dog and he is a mammal. Mammals can give birth to live young. He is a labradoodle which means he is crossed with a poodle and labrador.
When Raphy was a puppy, he was blind, deaf and he had no teeth. Now he looks about 60cm tall. (I think)
Dogs eat kibble and special dog food. Raphy has special dog chews to clean his teeth and he must have clean water.
Raphy is a therapy dog and can cheer people up when they're sad. When he is working he has a working coat.
Raphy lives with Miss Downes and comes to school to say hi. He sleeps in Mrs Chamberlain's office.
I think Raphy is awesome and puppies are cute.
Raphy Our School Dog by Sarah Langfield
Woof, woof, woof, woof!
Raphy is our school dog. He is a mammal and they give birth to live young. He is a labradoodle. It is a cross between a labrador and a poodle.
Raphy looked a little bit like a baby mouse when he was a puppy but a little bit bigger. Now he is a bigger dog, he is brown and fluffy. He was born with no teeth and deaf and blind.
Raphy eats kibble, special dog food and doggy chews to clean his teeth.
Raphy stays at Miss Downe's place and sometimes in Mrs Chamberlain's office at school in the daytime.
Raphy sees colours differently to us. Dogs see things in brown, yellow and blues.
I think Raphy is a wonderful dog. I would love to be a dog for a day or two. I like Raphy.
Raphy by Nicholas James
Ruff, Ruff!
Raphy is a dog and he is a mammal. Raphy's birthday is the 5th June, 2021.
He looks like a chocolate bar. Raphy is covered in brown hair.
Raphy eats dog kibble, special dog food and drinks fresh water.
Raphy is a working dog.
Raphy by Ashley Kang
Ruff, ruff! Oh no! Raphy is barking for his breakfast again.
Raphy is a dog. He is a half labrador, half poodle so that equals labrador.
When Raphy was born he was blind, deaf and was born without teeth. Raphy was small.
Raphy eats kibble and special dog food that he likes. Raphy lives with Miss Downes and sometimes with Mrs Chamberlain in her office.
Raphy got trained so he could be our new school dog and Miss Downes and Mr O are still training Raphy.
Raphy is a working dog. When Raphy is working he wears his coat which says, Therapy Dog. When he is hot he sweats out his paws or pants with his tongue.
I feel so happy because I wrote all of this and it is all about our school dog, Raphy.
A Life Cycle of a Frog by Mitchell
A frog goes through four stages in its life.
Eggs are the first stage. Eggs are laid by the female frog.
The next stage is the tadpole stage. It eats plants and algae and it has a long tail to swim.
A froglet is like a frog with a tail. It will eventually be a frog.
Adult frog - When a froglet turns into a frog it lays eggs.
I do not like frogs because once one jumped on me.
The Life Cycle of a Frog by Ben Overman
The stages of a frog's life cycle are, eggs, tadpoles, froglets and frog.
Frogs can be poisonous and colourful.
A frog lays eggs near a pond. A frog lays 1000 eggs. When the eggs hatch the tadpoles eat plants. Tadpoles live in water. Tadpoles have no legs.
When the tadpole's tail grows smaller it turns into a froglet.
I think frogs are weird because frogs are slimy.
The Life Cycle of a Frog by Lachlan Johnston
A frog is an animal that goes through four life stages.
The frog goes from the eggs, tadpole, froglet and frog stage. 12-16 days is as long as it takes for a tadpole to hatch. After a few weeks it will get hind legs and a few days later it will grow front legs too.
Frogs lay their eggs in water. A female lays the eggs. A frog lays one thousand eggs at once.
Frogs are interesting.
Life Cycle of a Frog by Digby Delaney
A frog's life cycle has four stages. Frogs come in all shapes and sizes. Some are small, some are big. Some are slimy, some are dry.
First a frog lays thousands of eggs. They are fertilized eggs. The are covered in a type of jelly layer that protects them from other animals.
After a few weeks, tadpoles hatch from the eggs. A tadpole has a tail and has no legs. It breathes through its gills. After a while, they grow their hind legs and can easily jump around.
In the third stage of the life cycle, it starts to grow lungs so it can breathe out of the water. Now arter a few weeks they become froglets. They start to get their front legs and look sort of like a real frog.
After about ten to sixteen weeks the tail completely disappears. At last it becomes an adult frog. Then the adult frog goes back to the pond and the whole life cycle begins again.
Life Cycle of a Frog by Vivienne Graham
There are four different stages of a frog's life.
The four stages are 1. Eggs, 2. Tadpoles, 3. Froglet, 4 frogs.
Eggs - Frogs lay thousands of eggs. The eggs are covered in jelly to protect them.
Tadpoles have a long tail. They swim in water and breathe through gills.
Froglets look like a baby frog.
Frogs can jump. Frogs can swim. After all of that happens it all starts again.
A frog's life is cool.
Canteen
Please note that there have been changes made to the Winter Canteen menu. Please click here for the updated menu, effective for Terms 2 & 3. Please review the menu as there have been many changes to both prices, and available options:
Chicken Dino's are no longer available. GF nuggets are available, but only for those students that require gluten free options.
Fruity Ices have been removed from the menu due to their packaging being a frequent source of litter and rubbish around our school grounds .
The soup for Weeks 4 & 5 will be Pumpkin and Bacon . Please note this is subject to change in response to pricing and availability of ingredients.
Please consider putting your name down for canteen volunteering. Even if you can do a half a day, that is very helpful and most appreciated. Please call me on 0427 501 508, or register your interest here. You can also call the school on 6342 2940.
I look forward to sharing my new menu items with your children.

Mrs Donna Stokes - Canteen Manager
This fortnight's canteen roster is as follows
Tuesday 17 May - Karen Campbell, Stefanie Bray
Wednesday - CLOSED
Thursday 19 May - Kristy White

+ 2 HELPERS PLEASE

Friday 20 May - Michelle Wydmuch, Melissa Ousby, Charlene Williams
Monday 23 May - Ben Cooley, Briony Woodhouse
Tuesday 24 May - Stefanie Bray

+ HELPER PLEASE

Wednesday - CLOSED
Thursday 26 May - Michelle Wydmuch, Lisa Hall

+ 2 HELPERS PLEASE

Friday 27 May - Michelle Wydmuch, Jen Richmond

+ HELPER PLEASE
If you would like to speak with Donna about joining the Canteen Volunteer team, please call her on 0427 501 508 or register your interest here.
Celebrating Student Success
Last Sunday, Sarah Langfield (Yr 2) attended the Forbes Autumn Horse Show and proudly represented St Raphael's in the Inter-Schools Equestrian Ring. Competition was strong with 7 local schools attending. Sarah tried very hard and won the K-Year 2 Junior Handler class, with her pony Spritey. A great effort, and well done Sarah!
Positive Learning Behaviour - Primary
Congratulations to our primary students who have achieved the next level on our Behaviour Management Program.
Level 5
Zavanna O'Brien - 4 Gold
Erik Bowen-Chambers - 4 Green
Senan Dissanayake - 4 Green
Olive Hodder - 4 Green
Jack Langfield - 4 Green
Harry Raynolds - 4 Green
Alex Moriarty - 5 Gold
Level 6
Melanie Bryant - 3 Gold
Caleb Healey - 3 Gold
Gabrielle Bryant - 3 Green
Tilly Gundersen - 3 Green
Simon Hakiza - 3 Green
Jack Keefe - 3 Green
Callum Dromgold - 5 Green
Chloe Edwards - 5 Green
Nick Green - 5 Green
Max Osborne - 5 Green
Georgia Campbell - 6 Gold
Atticus Hatzistamatis - 6 Gold
William Allan - 6 Green
Your Teachers are very Proud of You!
Community Connections