Term 2, Week 10 - Monday 27th June, 2022
Principal's Report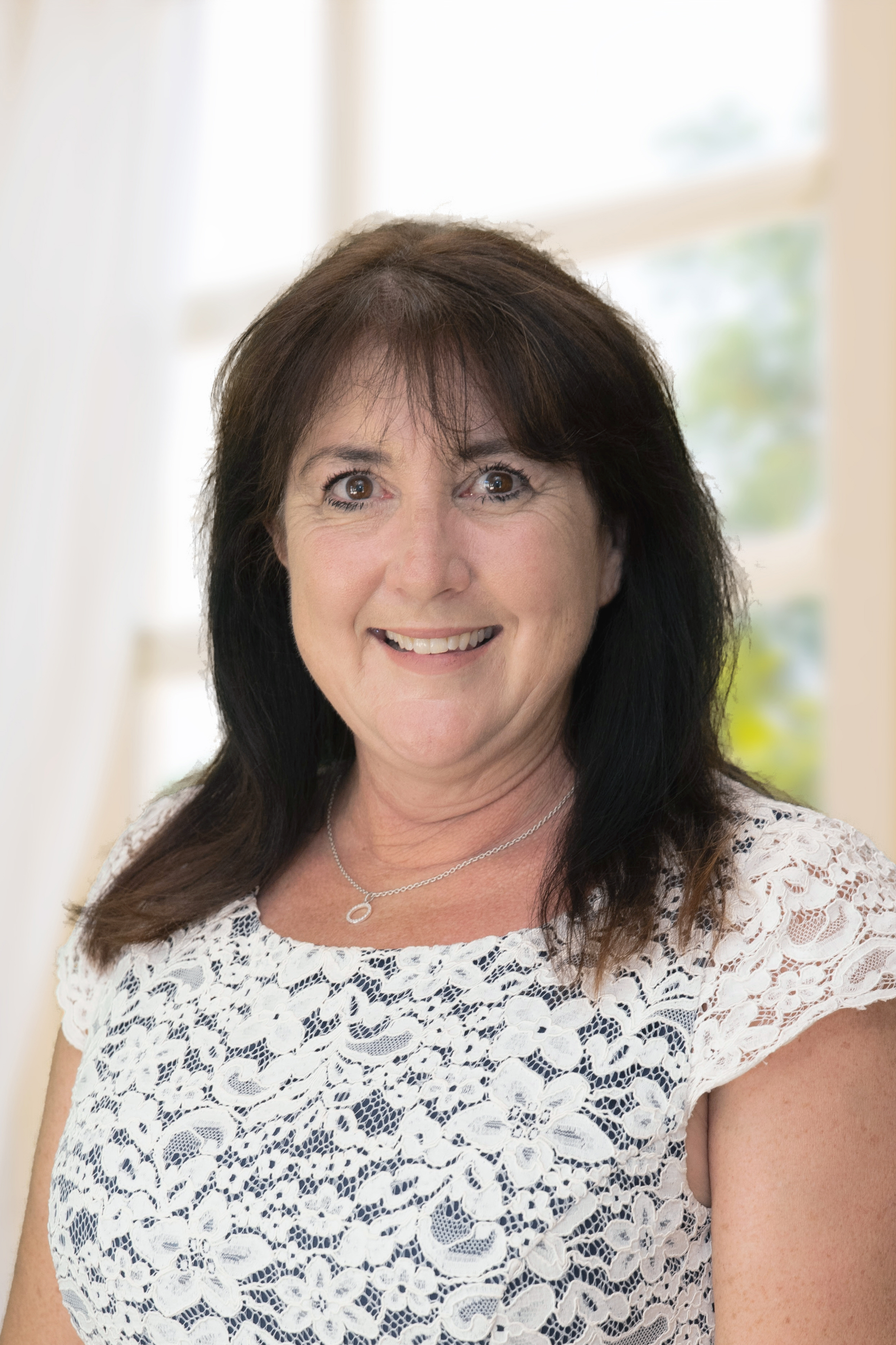 Dear Parents
As we conclude our busy Term, it is timely to reflect on the significant journey both staff and students have had this year at St Raph's. In particular we have two areas of focus: Wellbeing and Learning. Staff have been busy collaboratively developing strategies to have a common language and consistency across K-12 so every student knows how to achieve their learning and experience success. Students are communicating affirming comments about our new approaches and how it is supporting their learning. This work will continue into Term 3 commencing with a staff professional development day with a leading world inquiry expert from California, Michael McDowell. We are all excited that he is coming to Cowra, and I thank the group of parents who will be attending this day. I am hoping that our parents will be able to give affirming insight to other parents about our learning journey.
The second major area we are focusing on is our wellbeing and pastoral structures and processes. We have established and implemented the anti bullying policy, and have been working with wellbeing experts to formulate our contextual needs and processes. To date we have outlined the role of the Homeroom teacher, and their responsibility in following up with attendance. Parents and students will notice increased communication regarding attendance should there be concerns. Next steps are defining the wellbeing team roles. Also the Leader of Learning Engagement, Mrs O'Reilly has started in her new role with vigour, drawing on her expertise in the area of learning support. Our aim is to meet students where they are at, so every student is successful.
Last week the Wellbeing Team and I had a talk to Year 8 about 'kindness'. In our contemporary lives we are constantly surrounded by social media, news and so on which highlights an undercurrent of disrespect we come to think is normal behaviour, such as calling each other names. Even if we say these things as a joke, in most cases the people being targeted may laugh along with you, however they are usually emotionally hurt. It is therefore important for our students to pause and think about what they say or do. Our challenge for our students at St Raphael's is to be the best they can be and in so doing, ensure they advocate for others to have the same opportunity. So be 'kind', the impact of an act of kindness can have significant power.
We have had some changes in staffing, to ensure we are able to deliver the best service to our students and community. This week, we will announce our new Assistant Principal for the next 6 months. In August we will be advertising for the permanent Assistant Principal. The reason for this approach is to ensure we are not rushed in choosing the applicant for this very important role.
Finally, thank you to parents and students for your continued support for our staff and school. We are blessed to be in a fantastic school community. I hope everyone has a well deserved holiday and comes back ready for learning.
God bless,
Michelle Deschamps
Michelle Deschamps
Principal
Faith & Life
End of Term Prayer
We thank you, Lord, for this Term.
For the challenges and the successes from which we have learnt.
Be with us as we spend time with our family
Give us strength and courage to do what is right: to be witnesses of our faith.
Keep us safe in our activities; give us good rest and good fun.
Bring us back refreshed and ready for a new term.
We thank you for all those in our school community who teach and care for us.
We ask this prayer in Jesus' name.
Amen
Altar Servers at St Raphael's Parish
Saturday 2nd July - Charli Raynolds & Georgia Campbell
Sunday 3rd July - Josh Launders & Sam Launders
Saturday 9th July - School Leaders
Sunday 10th July - Oscar & Leuwin McGill
Saturday 16th July - Ryan Clarke & Jacob Wydmuch
Sunday 17th July - William Allan & Kaiden Bischof
Saturday 23rd July - Ben Pearce & Anna Pearce
Sunday 24th July - Sienna Launders & Charlize Skelton
What's On
NAIDOC Litany & Lunch - 29th June 2022
We warmly invite families to attend a litany, followed by a shared K-12 lunch. The litany will begin on the primary playground at 12:50pm.
School Photo Re Take Day
Tomorrow, Tuesday 28th June, is retake day for any students and families who missed having their photo taken. Please come to school in full winter school uniform.
Year 11 2023 Subject information night

St Raphael's Catholic School invites Parents and students to our Stage 6 Course Information Night which will be held in the MSLC building on Tuesday 19th July starting at 6.30pm.
This night will provide information on the following;
Course selection process
Specific course information
School events
Leadership opportunities
Senior Lifestyle
There will be the opportunity to view our facilities. Supper will be provided.
Administration
Primary Reports
They say time flies when you're having fun! Semester One has certainly been a hive of activity with many rich learning experiences having been encountered. As the semester comes to an end, student reports have been finalised. Primary reports have been completed and staff and students alike can look forward to a well deserved break. During this reporting period,our school community has faced another semester of COVID 19 related challenges. Our learning has unfortunately been impacted by extraordinary teacher and student absences with limited casual teacher relief availability. Whilst identifying these concerns, it is important to acknowledge the tireless efforts of staff who worked above and beyond to ensure minimal disruptions occurred.
Industrial Strike Action
Please note that the canteen will be closed on Thursday 30th June.
Term 3, 2022.
Please note, Term 3 will commence on Tuesday 19th July.
As part of our staff professional learning program for 2022, a pupil free day has been scheduled for the first day of Term 3, Monday 18th July. As a result there will be no classes or supervision of students on Monday 18th July. Please do not hesitate to contact the School if you have any questions in relation to this matter.
School Fees
School Fee statements were sent out to families last week. Outstanding Term 2 fees are now overdue. Please make prompt payment, or contact the school if you are experiencing financial difficulties.
Sport Spot
Open Diocesan Football Gala Day
On this cold and gusty day Our year 10, 11 and 12 students embarked on a journey to the Winter Snow fields in Orange to participate in the Diocesan Football (Soccer) gala day. These athletes pulled on their green and gold playing shirts and took to the field with pride. Skill and enthusiasm were on display and all students/teachers had a great day. Thank you Mr Dawes for driving the bus.
15s Bill Turner Football - Rd 3 & 4
St Raphael's staff and students were excited for the 15s girls Football (Soccer) team to compete again in the Bill Turner Trophy. These girls have exceeded expectations and have had a glorious run through the competition. They have beaten The Henry Lawson High School, Red Bend Catholic Catholic College and Cowra High School to progress to this round.
In Orange the girls faced a tough St John's Catholic College outfit. It was 2-2 at half time with spectacular goals to Clare Harris and Karly Woods. Unfortunately St John's returned to the field with renewed strength and finished the game 5 - 2.
The girls played a consolation game against James Sheahan Catholic High School. During this game we cheered, screamed and encouraged each other to play to the best of our ability. Unfortunately the final score was 1-0 to James Sheahan.
Thank you Miss Oliver for coaching the team.
Upcoming Sport
Year 4, 5 & 6 AFL Development Day
Date: Friday 1st July, 2022 (Week 10)
Time: 9.30am - 2.30pm
Students will attend the morning assembly as normal and will return to school to depart as they normally would.
Location: River Park
Uniform: Sports Uniform
Kindergarten, 1, 2 & 3 Hockey Development Sessions
Date: Friday 1st July, 2022 (Week 10)
Year 1 - 9.10am - 10.00am
Year 2 - 10.00am - 10.50am
Year 3 - 11.15am - 1.10am
Kindergarten - 2pm - 3pm
Location: St Raphael's Playground
Uniform: Sports Uniform
Schools Cup Netball and Stage 2/3 Netball Gala Day
Date: Wednesday 27th July
Time: 9.00am - 2.30pm
Location: Col Stinson Park
Transport: Walking
Secondary Term 3 & 4 Sport Timetable
Term 3

Secondary Netball Gala Day

Selected teams

20th July

Schools Cup Netball

Selected teams

27th July

Dio Rugby Gala day 10 a side (Mudgee)

Girls & Boys

10th August

Dio Athletics

ALL

21st August

Rugby League and League Tag Games

Stage 4 & Stage 5

26th August

T20 Blast Cricket

Selected teams

TBC

Term 4

Dio Touch Gala Day (Forbes)

Selected teams

19th October
Primary Term 3 & 4 Sport Timetable
Term 3

NSWCPS Golf

Selected Students Year 3-6

1st August

Southern Region Athletics Carnival (Cowra)

Progression

29th July

Girls Polding Rugby 7s Trials

Selected Stage 3 Girls

9th August

Dio Athletics Carnival

Progression

19th August

Todd Woodbridge Cup Tennis

Stage 2

2nd September

Stage 3 Tennis Comp

Stage 3

TBC`

T20 Blast Cricket Cup

All Stage 3

TBC

Term 4

Summer Sports Trials

Touch Football

Cricket

Softball

Basketball

Tennis

Selected Stage 3

3rd October

B/U-4th November
Canteen
Please find attached our Winter Canteen Menu for 2022. This menu will be effective for Terms 2 & 3.
The soup of the week is Carrot.
This week's canteen roster is as follows
Tuesday - Michelle Wydmuch, Trish Gundersen
Wednesday - CLOSED
Thursday - CLOSED
Friday - Michelle Wydmuch, Kylie Kollas

+ HELPER PLEASE
If you would like to speak with Donna about joining the Canteen Volunteer team, please call her on 0427 501 508 or register your interest here.
Curriculum News
Year 5 Bathurst Goldfields Excursion
On Tuesday 14th June, Year 5 braved a freezing cold morning as they boarded the bus to travel to the Bathurst Goldfields. The bus was a vibrant hive of conversations, singing and warmth.
We had a quick bite to eat on arrival at the Goldfields, then made our way to meet Andrew and Sarah (guest speakers from the colonial era). They were interesting and funny as they described their lifestyle in colonial times and how they made their way to the goldfields near Bathurst.
We then experienced cooking and eating damper, building a tent and playing traditional colonial games. After these activities we tried our luck at panning for gold. The water was so cold and there were many complaints about fingers falling off! The sounds of "Eureka!" could be heard from a few but the bitter taste of disappointment was more common among the fellow gold miners, just like the 1850's.
After lunch we explored the gold museum and discussed the progression of mining techniques since the 1850's. We then witnessed some of these in action and we were amazed by all the pulley systems that were involved. We also got to look at steam engines and how they were able to be used to move large, heavy objects.
The blacksmith shop was very interesting and some of us got to experience working the large bellow for the blacksmith while he made Miss Downes a camp oven lifter. It was a great experience to watch his trade in action.
We also got to visit a traditional colonial house and realised how small and uncomfortable it would have been without electricity, insulated walls and ducted heating! Our last activity was to visit the Chinese room to learn how the Chinese migrated to Australia for the gold rush and impacted on colonial life with new clothes, techniques and food.
We had a great day and learnt lots. The bus trip home was a bit quieter with some very tired "diggers" on board.
What's Been Happening in Year 3!
Sorry Day and Reconciliation Week
During this time Year 3 engaged in activities to deepen their understanding of Indigenous communities and connection to Country. We explored the importance of Country within the Aboriginal and Torres Strait Islander culture. We looked at caring for Country, healing Country, caring for School and healing School. We painted things found in our local community on natural materials, like birds and the river etc. We explored our school environment to identify areas which are well cared for and others which might need a little extra TLC. Year 2 then joined us and we created Mimi's, healing spirits, to put around our school to help heal areas needing some extra care.
Celebrating Student Success
Congratulations to our Award Recipients
Lion King Musical
Congratultions to these students who were successful in their auditions for a part in our upcoming musical!
The Lion King Musical will be presented on 28th, 29th & 30th October, 2022.
Positive Learning Behaviour - Primary
Congratulations to our primary students who have achieved the next level on our Behaviour Management Program.
Level 6
Gus Osborne - 3 Gold
James Beath-Pearce - 3 Green
Jack Langfield - 4 Green
Harry Raynolds - 4 Green
Aiden Gundersen - 5 Gold
Mason Paul - 5 Gold
Braith Charnock - 5 Green
Henry Mitchell - 3 Gold
Lawson Morgan - 3 Gold
Beau Tremble - 3 Gold
Noah Campbell - 3 Green
Jarreau Emseis - 3 Green
Ruben Fitzsimmons - 3 Green
Lexie Kennedy - 3 Green
Lara McIntyre - 3 Green
Madelyn McIntyre - 3 Green
Angus Ousby - 3 Green
Beatrix Perry - 3 Green
Bobby Broad - 4 Gold
Harper Chalker - 4 Gold
Lucy James - 4 Gold
Mason Kirwan - 4 Gold
Jacob Wydmuch - 4 Gold
Rowdy Causton - 4 Green
Melanie Davies - 4 Green
Liam Doolan - 4 Green
Olive Hodder - 4 Green
Olivia Loveday - 4 Green
Claudia Orford - 4 Green
Ben Pearce - 4 Green
Cooper Allard - 5 Gold
Angus Anning - 5 Gold
Bobbi Curtale - 5 Gold
Harry Frazer - 5 Gold
Ruby Lewis - 5 Gold
Jack Parrish - 5 Gold
Ruby Wilson - 5 Gold
Ryan Clarke - 5 Green
Ayanna Goyal - 5 Green
Finn Sheehy - 5 Green
Miller White - 5 Green
Colton Cartwright - 6 Gold
Layne Horton - 6 Green
Emma Tremble - 6 Green
Level 7
Simon Hakiza - 3 Green
Gaella Gaju - 4 Gold
David Kang - 4 Gold
Jacob Cranney - 5 Gold
Sienna Launders - 5 Green
Erin Rutledge - 5 Green
Dominic Bryant - 6 Gold
Colton Cartwright - 6 Gold
Lucas Davies - 6 Gold
Keavy Dromgold - 6 Gold
Sam Kollas - 6 Gold
Lyla Louttit - 6 Gold
Jack Ousby - 6 Gold
Abigail Partridge - 6 Gold
Lexi White - 6 Gold
Ella-Rose Paul - 6 Green
Ava Allan - 3 Gold
Harriet McColl - 3 Gold
William O'Reilly - 3 Gold
Tilly Gundersen - 3 Green
Jack Keefe - 3 Green
Rosemary Bennet - 3 Green
Connor Frazer - 4 Gold
Samuel Harris - 4 Gold
Evie Smith - 4 Gold
Alice Jennings - 5 Green
Ruby Lazanski - 5 Green
Georgia Campbell - 6 Gold
Atticus Hatzistamatis - 6 Gold
Charli Raynolds - 6 Green
Your Teachers are very Proud of You!
Community Connections
Office of Sport
13 13 02 or
sport.nsw.gov.au
Book your childs School Holiday camp today!
The NSW Government is pleased to announce the return of FREE kids camps for this Winter School Holidays.

Holiday Break camps are available for kids 12-15 years from regional NSW communities. The camps are a combination of day and residential camps across seven Sport and Recreation Centres and include all meals, accommodation (residential camps only) and activities.

Kids will get to participate in activities such as archery, kayaking, mountain biking and much more! So why not get the kids to take a break, get active, and have some fun this Winter school holidays.

Free Holiday Break camps are being offered at the following Office of Sport, Sport and Recreation Centres:
Milson Island

Broken Bay

Point Wolstoncroft

Berry

Lake Burrendong

Lake Keepit

Borambola