Term 4, Week 6 Newsletter - Monday 14 November 2022
Principal's Report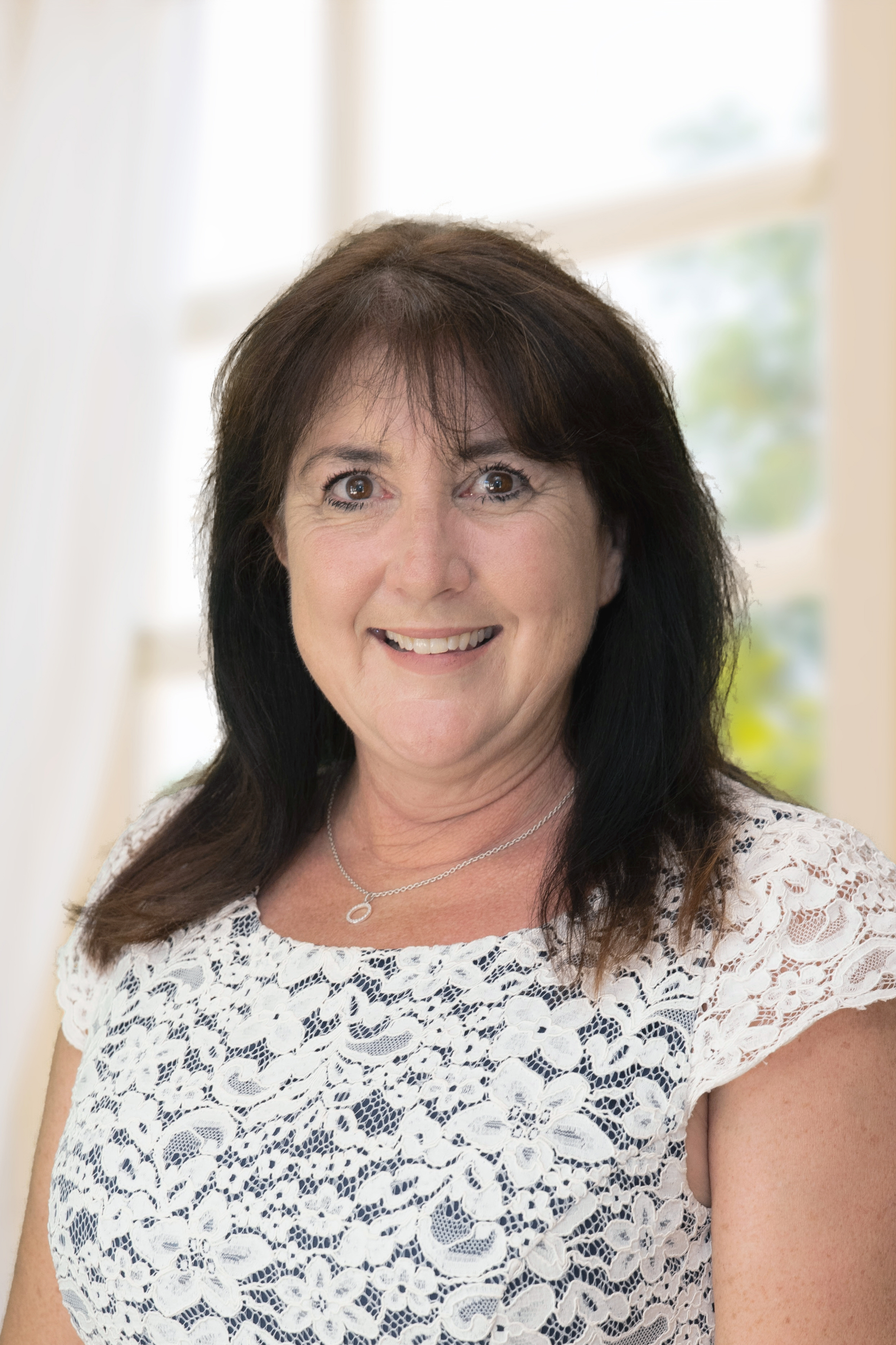 Dear Parents and Carers
Last week at the secondary assembly, I talked to students about my drive to work that morning. I was talking to my dad who is ill in hospital and as I was driving the beautiful sunrise and country around me was glistening. I gave my dad my visual account which made both of us feel lifted in our spirits.
I wonder how often we look at what is around us with appreciation and gratitude. It does not take long to direct your focus. My challenge to students is to take a moment to look at what is around you and be thankful.
This year the wellbeing team and leadership team have aimed to meet students where they are at. Therefore students who particularly struggle with being in a classroom for 5 lessons a day have been provided with learning opportunities with the PCYC and Show Society. The students are required to meet their school educational obligations, however they also have alternate educational programs to inspire them and build their skills. In the conversations I have with these students, I emphasise that we are building their Portfolio for Life. So in 2023 we are going to launch St Raph's Portfolio for Life Program. The program has various options including those experienced this year however we are going to take the next steps to provide a school to work program starting in Year 9. Students and their parents will meet to determine the best options for each student, and the students will apply for their option whilst committing to a contract whereby school and workplace obligations will be met. I am very excited to launch this program with students so they experience success and are working towards their future.
Recently we have had numerous excursions and camps. The work involved in organising each event is enormous for our staff, as well as their willingness to go beyond for our students with vastly increased work hours to enable such events to happen. It is indicative of the care and enthusiasm our staff have for our students. In particular I am sure you will agree that the experiences our students are involved in, are fantastic learning experiences.
On Wednesday St Raphael's staff will be involved in a faith Formation Day with Father Rob Galea. Father Rob is an enigmatic religious leader who will engage our staff in his life and faith journey. This is an important day for our staff community who will be concentrating on our catholicity as people of God, and as staff in a catholic school in 2023. The vigour for faith that Father Rob has will in turn motivate and generate staff discussions.
At this time I want to acknowledge the fantastic students who are demonstrating that they are 'people for others' by assisting at the Breakfast Club. I say assisting, but I think the students will attest to organising and managing Breakfast Club as a well oiled machine. Consequently the enthusiasm for coming to eat breakfast as a community continues and the cross year level bonds are established.
The new barista's are losing their L plates on the coffee machine. Mrs Bischof can be proud of the continued dedication and enthusiasm her students have every morning, under her wonderful supervision and guidance. There are many happy teachers having a caffeine fix before they begin their day. Well done ladies!
If you scroll through Facebook and newsletters this year, you can see the many sporting opportunities students have had. This is due to the dedication and enthusiasm that Mrs Gallard has, who goes beyond the call of duty to ensure there are opportunities galore. Consequently our little school is making a big mark in sporting realms. We particularly thank the teachers and parents who assist in making these events happen.
Our Chapel refurb saga continues. Whilst it was meant to start at the start of the last school holidays, we are still waiting with no commencement date. It will be beautiful when it is completed despite the 3 year petition to make the refurb happen.
As you may have noticed, there are considerable changes with leadership. Change is great, and I embrace it! The new leaders are already bringing new vigour and ideas to their new roles. So whilst we know this year was a huge one, wait until you see what is coming!
God Bless
Michelle Deschamps - Principal
Faith & Life
Lord make me an instrument of your peace:
where there is hatred, let me sow love;
where there is injury, pardon;
where there is doubt, faith;
where there is darkness, light;
where there is despair, hope;
and where there is sadness, joy.
Divine Master, grant that I may not so much seek to be consoled as to console, to be understood as to understand, to be loved as to love.
For it is in giving they we receive, it is in pardoning that we are pardoned, and in dying that we are born to eternal life.
Altar Servers at St Raphael's Parish
Saturday 19 November - Georgie Pearce & Bella Starr
Sunday 20 November - Joshua Launders & Sam Launders
Saturday 26 November - Olivia Finn & Lucy James
Sunday 27 November - Sienna Lunders & Charlize Skelton
What's On This Week
Administration
Pupil Free Day - Wednesday 16 November
Please be reminded that due to our staff professional learning program for 2022, a pupil free day has been scheduled for this Wednesday 16 November. Wednesday's staff learning will focus on relationships and connection to faith. We will explore the school's charisms, history and how this is used to build relationships and connections to faith with ourselves and students. We will also be exploring Aboriginal spirituality.
As a result, there will be no classes or supervision of students this Wednesday 16 November.

2023 Term 1 Start Dates
The following Term 1 start dates have been confirmed for 2023:
Friday 27 January - PUPIL FREE DAY
Monday 30 January - Years 1-6, 7 & 11 Students and Year 12 Leaders return
Tuesday 31 January - Kindergarten Students start and Years 8, 9, 10 & 12 Students return
Scholastic Book Club
Scholastic Book Club Issue 8 was distributed to infants primary students last week. This is the last chance to order books from Scholastic before the end of the year, so if you wish to purchase an item, please ensure your order is returned to the school, or placed online by this Friday 18 November. If you are ordering items as a Christmas suprise, please ensure you mark 'gift' on your order so that the elves can arrange secret delivery! Thankyou.
Miss Christine Webb - Scholastic Coordinator
Parent Reference Group Meeting
On Tuesday 22 November, the first meeting for the Diocese of Bathurst Parent Reference Group will take place via zoom at 6pm. The agenda for this meeting will include Welcome to Country and Prayer, the Role of Group and Welcome, Introductions from Group Members and the Role of the CCSP. Please contact the school if you are interested in joining the group and wish to receive the link invitation.
In 2023, the mandatory BYODD (Bring Your Own Designated Device) program will extend to Years 7-10.
The process of students accessing school owned devices throughout the school day will cease in 2023, therefore students will need to bring their own device. Many of our students already have a Chromebook, however if your child has not purchased a device from previous years, a purchase portal is again available. The current price of the Lenovo 100e Chromebook Gen 3 is $391.
A purchase portal has been set up on the School website at https://www.straphaelscowra.catholic.edu.au/byod-purchase-portal. The School Code is RCSCBYOD. The portal will guide parents through the purchase process, and offer additional options such as extended warranty and insurance.

Students in Years 11 -12 are still permitted to bring a laptop or chromebook which fits within a boundary of specifications that make it appropriate to students' needs and allows it to be connected to the school network.

Addtional information is attached. Please do not hesitate to contact the school with any enquiries.
Canteen
Please find attached our Summer Canteen Menu for Term 4. Please note that toasted sandwiches and wraps are not available on the summer menu - all sandwiches and wraps come fresh. Parents are also reminded that chicken dino's (nuggets) are no longer available at the school canteen. (A gluten free option is provided only for those students with known wheat allergies).
This fortnight's canteen roster is as follows
Tuesday 15 - Karen Campbell
Wednesday 16 - CLOSED
Thursday 17 - Kathryn Keefe, Anna Thirkell

+ HELPER PLEASE

Friday 18- Michelle Wydmuch, Kristy White, Ammie Broad
Monday 21 -Ben Cooley

+ HELPER PLEASE

Tuesday 22 - Stefanie Bray

+ HELPER PLEASE

Wednesday 23 - CLOSED
Thursday 24 -

Anna Thirkell

+ HELPERS PLEASE
Friday 25 - Michelle Wydmuch, Jess Newcombe, Anna Thirkell
If you would like to speak with Donna about joining the Canteen Volunteer team, please call her on 0427 501 508 or register your interest here.
Curriculum News
Mimmi Birrang
Miimi Birrang, our girls cultural engagement program for years 7-10, will continue this term with Mrs Kiri Hubber and Beatrice Murray. Sessions will be from lunch through to and including period 5 on Thursdays in an A week and Fridays in a B week.
HSC Master Class
On Monday 7th November, Yr 12 Ancient History were privileged to connect via Zoom with world renowned archeologist, Dr Sarah Court.
Dr Court provided our students with a personal, behind the scenes insight into our core HSC study of the Cities of Vesuvius, with an emphasis on the conservation works at Herculaneum.
Dr Court has over 20 years experience leading the archaeological works of this historic, world heritage site and we are very grateful for her generosity of time and expertise in sharing her passion with our senior students. A wonderful example of the internet connecting regional students with world class academics.
Sport Spot
K-6 Swim Safe 2022
For those infants and primary students without a Season Pass, $20 payment for Swimsafe is now due on Compass Events.
St Raphael's primary students in Kindergarten to Year 6 will be participating in our annual Swim Safe Program this term. The swimming lessons will start on Monday 28 November (Week 8) and conclude Friday 9 December (Week 9). Swimming is part of the national curriculum therefore your child's attendance is compulsory, unless it prevents him/her from swimming. Competent Stage three swimmers will be participating in a Royal Life Saving skills program.
Start Date: Monday 28 November, 2022
End Date: Friday 9 December, 2022
Cost: $20 per child ($2 per day) OR free if you have a current season ticket from Cowra Aquatic Centre (payable online via Compass)
Uniform: Sunsafe Swimwear, rash shirt, school hat
Transportation: Students in Years 3-6 will walk to and from the pool. Students in K-2 will be transported via bus.
Swim Safe Essentials: Labelled swimmers, labelled towel, labelled sunscreen, labelled rash top or t-shirt, labelled goggles and/or ear plugs (if required), labelled school hat, plastic bag for wet swimming attire, labelled dry shirt/jumper to wear back to school. Please have socks and underwear labelled as well.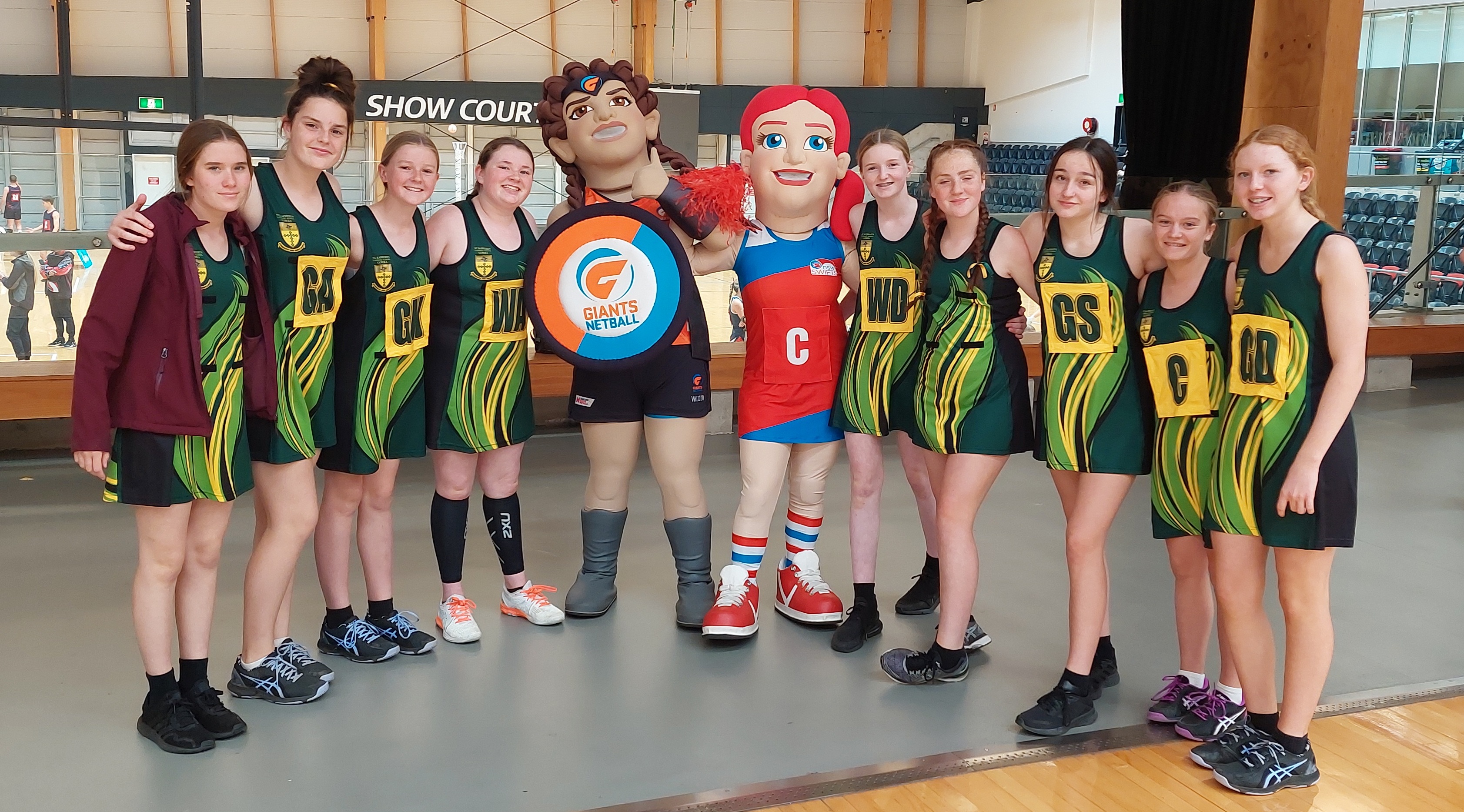 Netball NSW Schools Cup 'State Final'
The Stage 4 Girls netball team recently travelled to Sydney Olympic Park to compete in the Netball NSW Schools Cup 'State Final'. The group stayed overnight at Sydney Olympic Park Lodge which is located on the site of Newington Armory, built in 1897 by the Royal Australian Navy. The games were played on the indoor courts at Netball Central in Sydney Olympic Park. The girls lost the three games in Pool A to tough opposition from Xavier High School, St Mary's Star of the Sea College and St John Paul College. The team progressed to the Classification Final which was a playoff for 7th and 8th position in the state against Inverell High School. The St Raph's girls narrowly lost this game after trailing by only 1 goal at half time.Thank you to Mrs Rebecca Phelan for assisting with supervision and coaching of the team. Congratulations to Madison Crouch, Ebony Davis, Emma Haslam, Georgie Pearce, Sophie Phelan, Sara Rush, Addie Skinner, Piper Thornett and Jasmine Whitty for the way in which you conducted yourselves throughout the trip.
Upcoming Events
Todd Woodbridge Cup State Final - November 14
Stage 3 Tennis Competition - November 18
NSWCCC Girls Cricket Selections - Monday 21 - Tuesday 22 November
Yr 4, 5 and 6 AFL Development - December 14
Wellbeing
Remembrance Day

Our school leaders proudly represented our school last Friday, laying a wreath during Cowra's Remembrance Day service. The RSL invited them to morning tea afterwards, where they had the opportunity to examine the RSL museum and thank veterans for their service, whilst enjoying the hospitality of our local veterans and their families.
UPDATE - School Social - Year 6 - 11 - Cancelled
Please note that the Year 6-11 School Social, scheduled for this Thursday 17 November has been cancelled. We look forward to hosting this event at a more suitable time, and will be in touch with students and families shortly to announce a revised date.

Community Connections
Scouts for Cowra – Building Character, Leadership and Resilience
Scouts provides a great opportunity for young people, girls and boys, to join a worldwide movement of 50 million members, focussed on building character, resilience and leadership opportunities for young people through a system of badgework where members progress at their own rate in areas of interest for them, with the support of highly trained leaders.
In addition to the tradition Scouting activities of bushcraft, hiking, canoeing and sailing, youth members can develop skills in science, engineering, technology and cultural areas. We have groups focusing on environment and another called "Messengers of Peace", something very relevant to Cowra. We focus on giving all youth members the chance of building their leadership skills.
This year a number of Scouts from Western NSW will attend the World Jamboree in Korea, joining thousands of other Scouts from around the world, for an experience they will never forget!
Our sections include: Joey Scout – 5-8 years, Cub Scouts 8-11 years, Scout 11-14 years and Venturers, 14 -18 Years.
Check out our display at the Cowra Show where you can meet our leaders and find further information. You can also contact David Scott, Region Commissioner, 0438612874, or email David.Scott@nsw.scouts.com.au